Tennessee Warblers Lead Down The Path
Good Morning GreatBirdPics members!  I hope you had a great weekend and got some good birds along the way.  Yesterday Karen and I went over to our nearby Forest Preserve around 9AM.  We saw a couple of new birds for that location for us: an Ovenbird and a Black-billed Cuckoo.
We also came across a small group of warblers (which often hang out together).  There were a couple of Redstarts, a couple of Blackpoll Warblers, and probably 3 Tennessee Warblers.  The Tennessee Warblers were the most fun to watch as they flew around the flowers and seeded stalks foraging for food.  Oftentimes Warblers will fly into an area and then keep on moving across the path into the woods.  This time they traveled along the path.  As they moved down the path feeding we followed them.  Sometime, like today, it's possible to anticipate where they are going to go next, select a good setting, hope that they land at that location, and then get pictures of them when they do show up.  I was happily snapping pics and ended up with over 200 of just the Tennessee.  Back home I loaded them all up on my computer and went through the process of reviewing them, rejecting many along the way.  Below are a couple I kept.  I like the first one because you usually don't get a closeup of a warbler and this showed a lot of detail not only of the bird but of the seeds.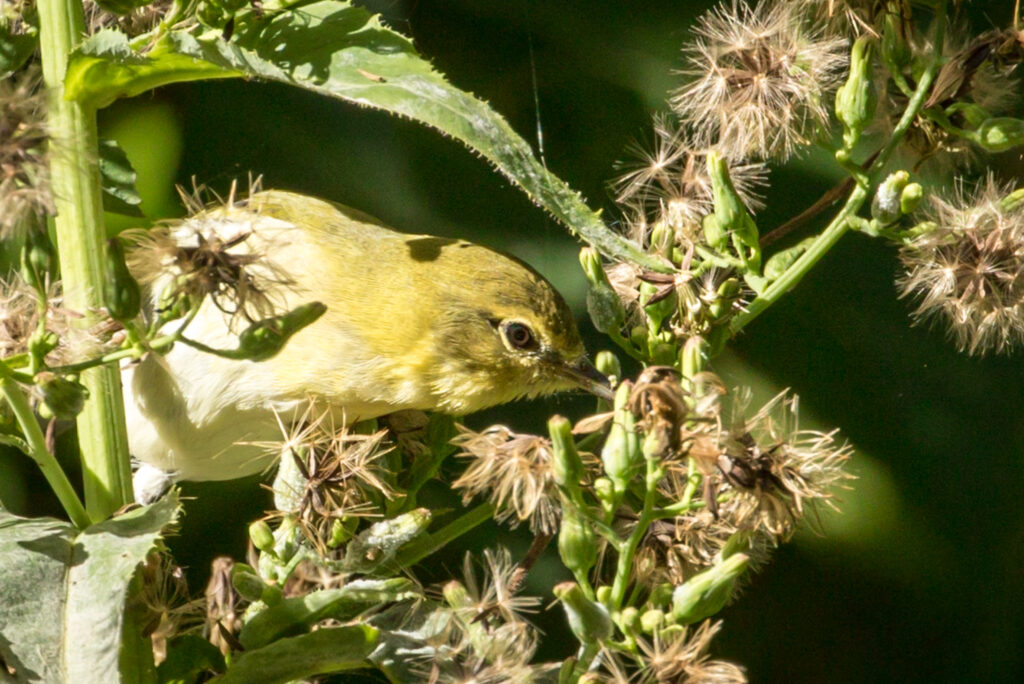 Farther down the path the Tennessee Warblers started feeding on some beautiful yellow wildflowers: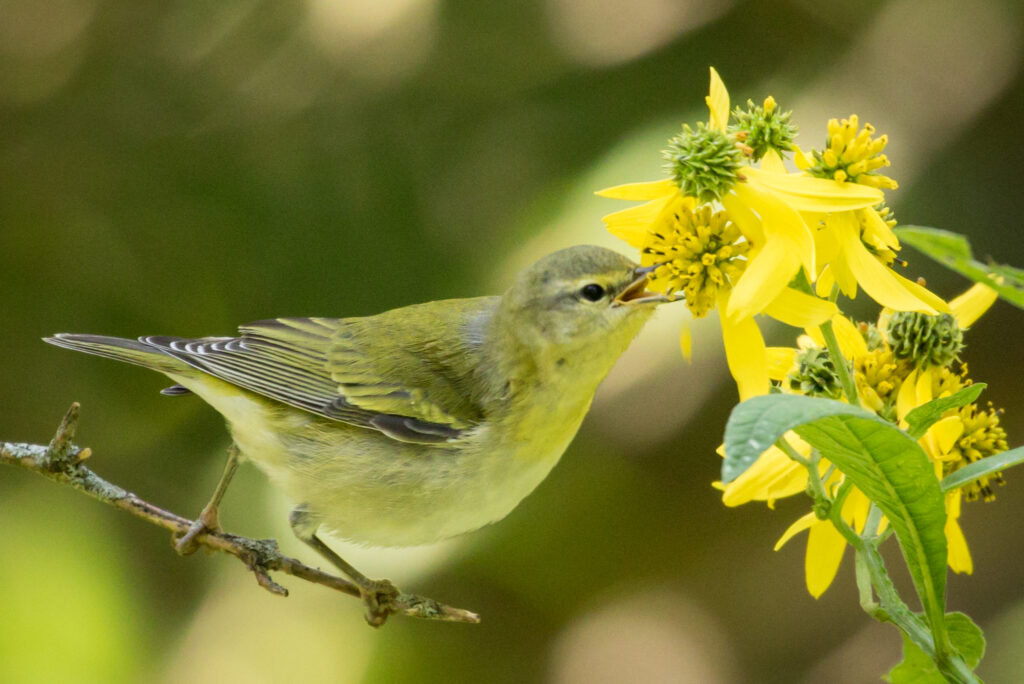 Those were good but as I was reviewing the next grouping (if a bird stays in one place I'll take between 10-20 pics of it) one image made me catch my breath.  Perhaps after looking at so many good pictures I was surprised with joy to see a great picture.  The bird is sharp and clear.  Due to the lighting conditions I took it at 100/th of a second, which usually is too slow to get a sharp picture – just the slightest wobble of the camera can wreak a picture so I was very happy to see this one turn out as good as it did: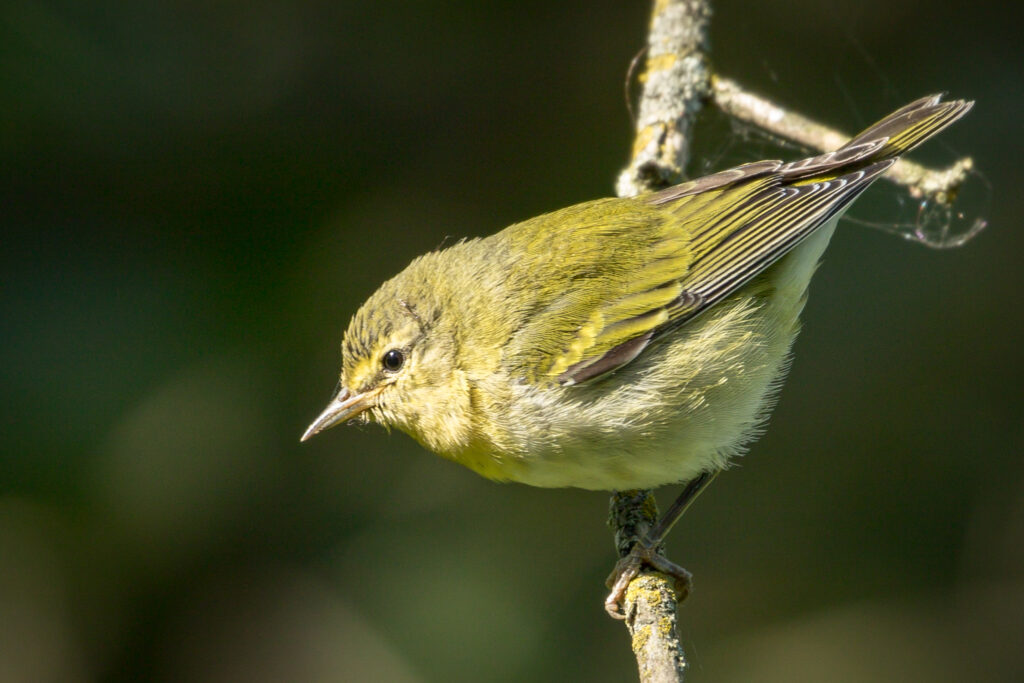 Do you do that?  While reviewing your pictures, suddenly come across one that takes your breath away?  If so, be sure to share it with us!
Happy Birding!
Mike