As we have seen in the past, birds sometimes go by different names in different parts of the world.  In New Zealand (and elsewhere) they call the bird below a "Shag."  In the US we call it a Cormorant.  The other half of this bird's name is "Pied" (as in Pied Shag).  Pied means two-toned.
I like the three-in-one picture of the same bird here.  The overall effect is the pleasing landscape height to width ratio but it is composed of three portrait shots.  Very effective for displaying more than one shot in the same frame.  Well done, Rebecca!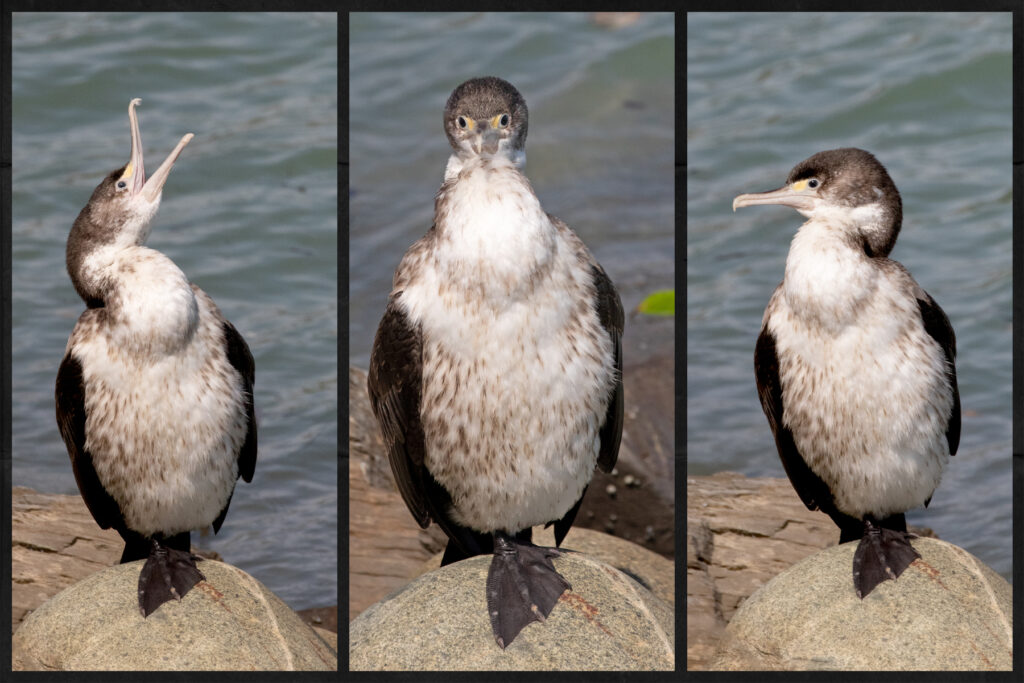 ---
If you enjoy seeing beautiful pictures of birds from around the world and reading about them Click Here to sign up for our mailing list.  Members can post their own GreatBirdPics and learn more about bird photography techniques.