Missed Some Warblers!
I have bemoaned the fact that this year (2021) there was a strange bird migration in the midwest – perhaps in your area, too.  In a nutshell, the leaves on the bushes blossomed in late-April into early May.  Yet it was cold for the first couple of weeks of May so the spring migrants, particularly the warblers, did not come through at that time.  Finally the cold gave up and warm air from the south pushed in the migrants – for about a week!  By the time they arrived they were hard to find through all the leaves.  They were so late in migration when they did arrive they were in a hurry to move on to their breeding grounds so they quickly refilled and then took off.
As a result I missed several of the warblers I typically see during the spring.  Perhaps I just wasn't good enough to find them or they bypassed us on their way up north; however it happened, I missed them.  So in remembrance, here are some pics from past years of  warblers not seen this year.
Remember the hundreds of pictures and analysis of one Blue-winged Warbler I saw two years ago.  Not one sighting this year.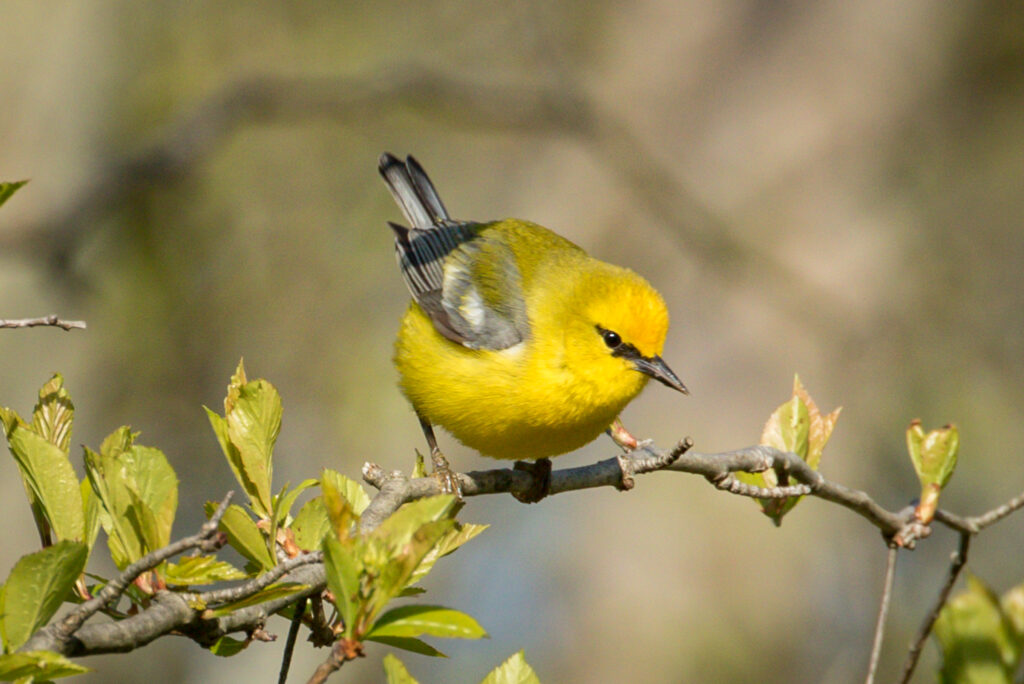 Cape May Warblers are a bit elusive, but nonetheless a reliable find each spring.  Except this spring.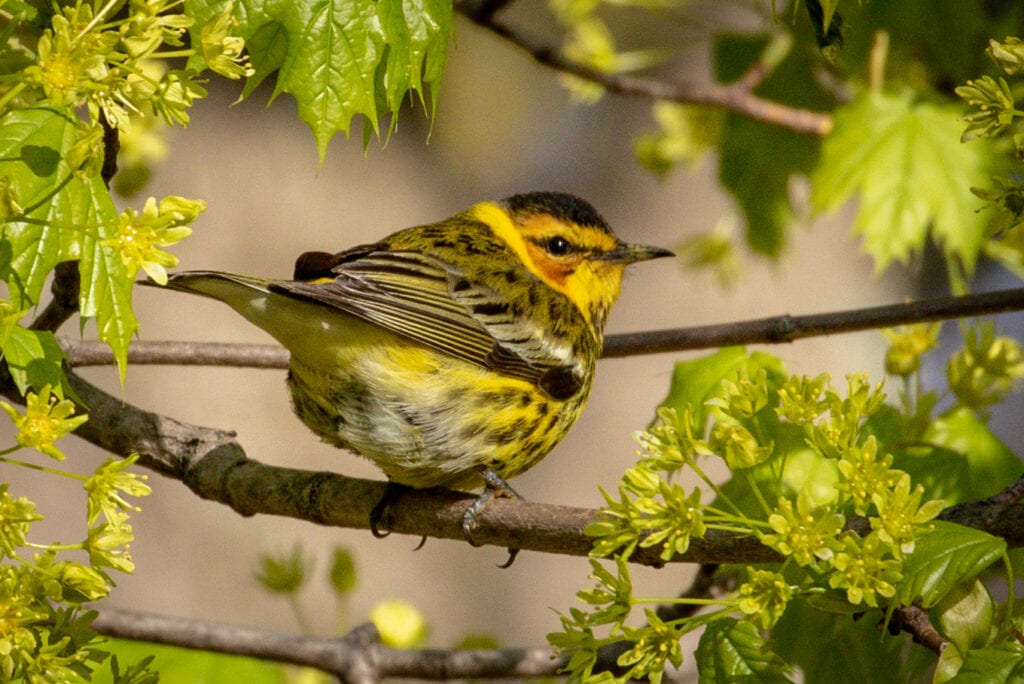 Orange-crowned Warblers are uncommon, but we see at least one every year.  Well, almost every year.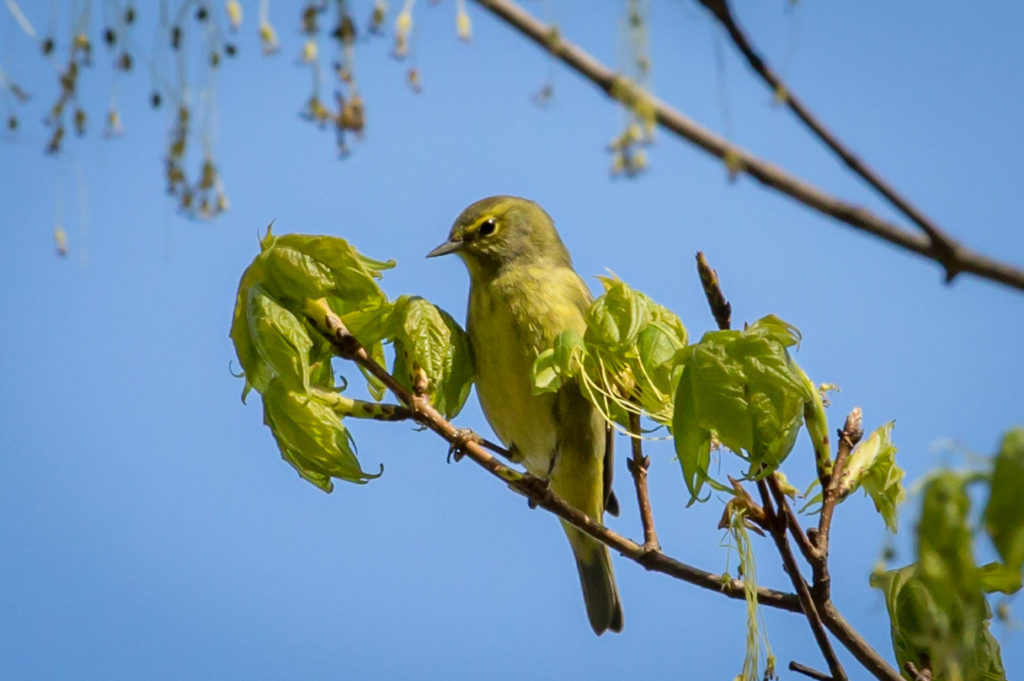 Very similar-looking to the Orange-crowned is the Tennessee Warbler.  It can be found in low-lying grasses, hanging on to the stalks and in bushes.  An easy bird to spot.  Usually.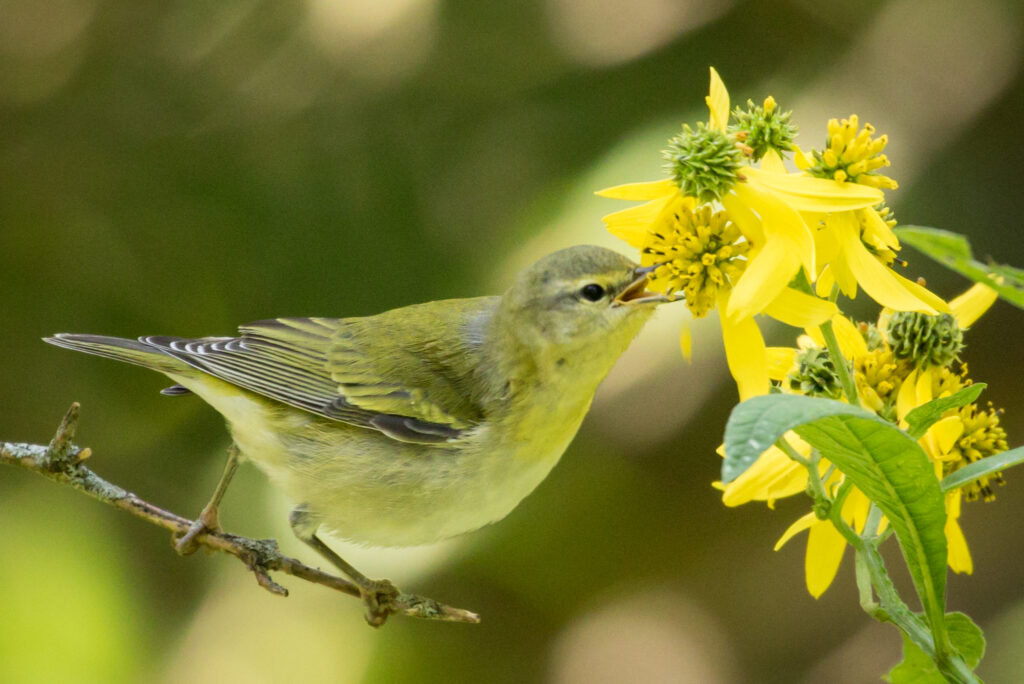 One that I missed the most was the Yellow-throated Warbler.  A magnificent bird with a bright yellow streak across its neck.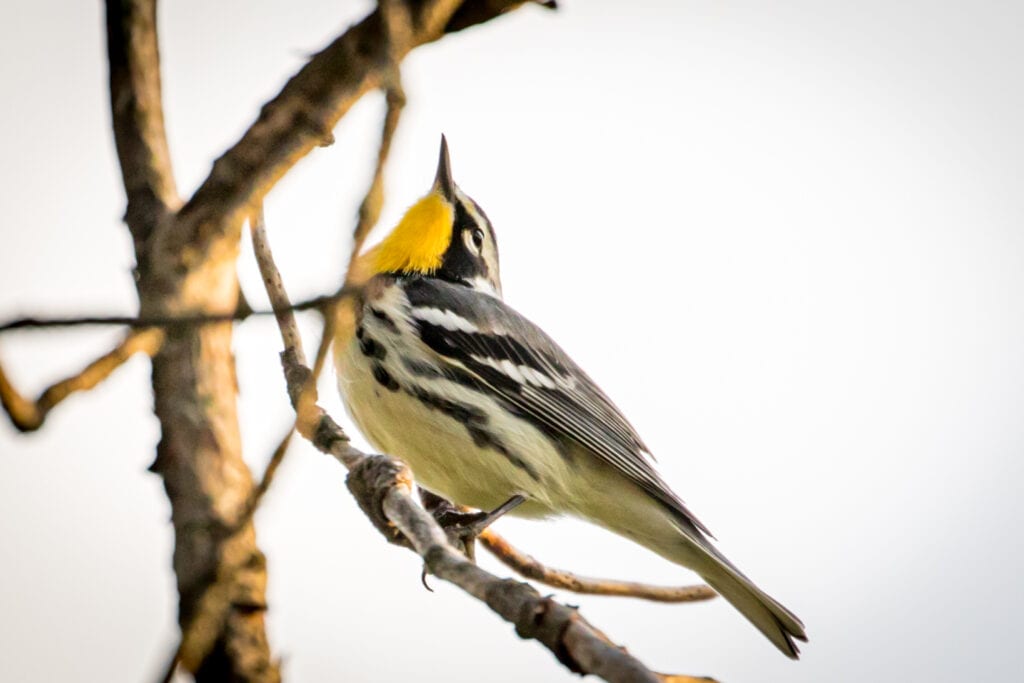 One can only hope to see them on the rebound as they pass through next fall.
Wait a minute….  Just got a report that a Yellow-throated Warbler was spotted over at St. Jame's Farm.  Gotta go!
Stay Safe.  Go Birding.  Take Pics.  Share Here.  Repeat.
Mike
---
If you would like to learn more about GreatBirdPics.com CLICK HERE.  Members can post their GreatBirdPics here, communicate with other members, and receive regular emails about bird photography.