The $100 photo contest for a bird eating has already generated some great pictures – and questions.  You can see the pictures in the Latest Pics section of our website.  Below are some questions I received about the contest:
How many pictures can I submit? As many as you want.
Do the pictures have to be new or can you use ones you previously shared on GreatBirdPics? New submissions.
How do I submit a picture?  Login to your GreatBirdPics.com account (or join as a new member).  Pull down the My Account menu and select Upload Photo.
You can see the original announcement if you Click Here.
Just to keep the theme going, here are some more pictures I took of birds eating (the developer of GreatBirdPics.com and their relatives are not eligible to win).
First, a Great Crested Flycatcher with a bug taken at Stu Visser Trail, Holland, Michigan.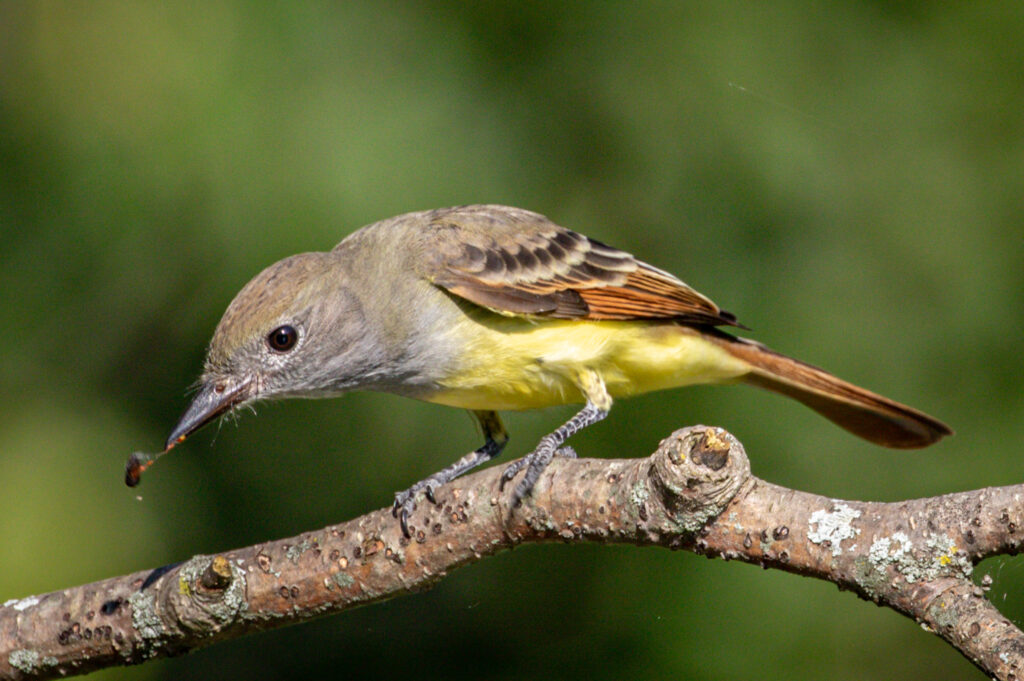 A Chipping Sparrow with a bit of seed or stalk in its beach taken at the Morton Arboretum.
Here's a Red-eyed Vireo with a hint of a red eye taken at Herrick Lake, IL.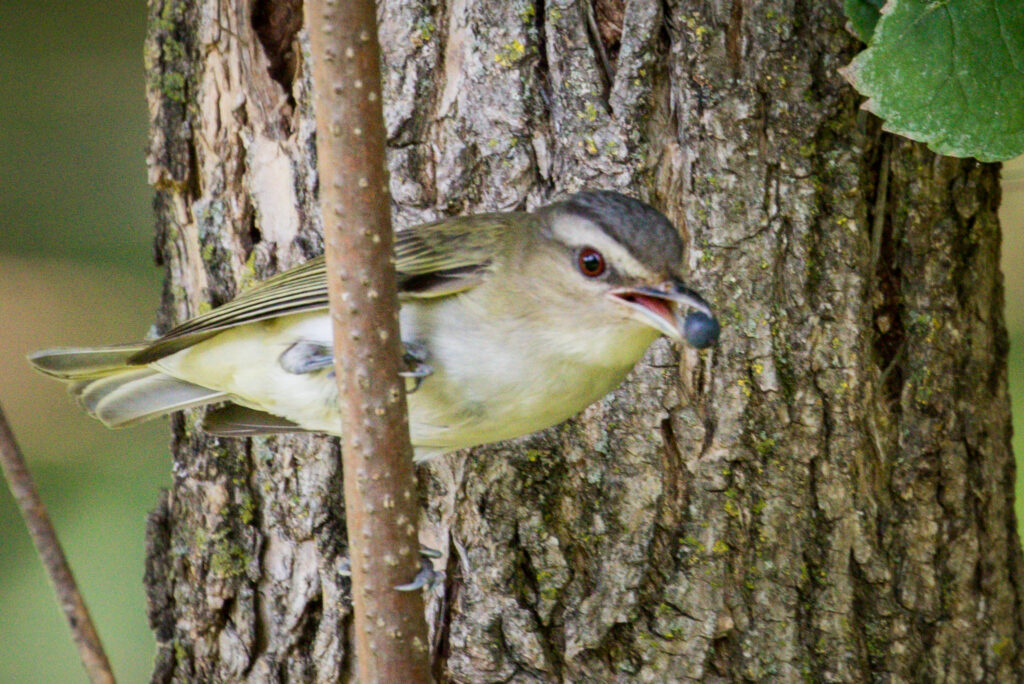 ---
If you enjoy seeing beautiful pictures of birds from around the world and reading about them Click Here to sign up for our mailing list.  Members can post their own GreatBirdPics and learn more about bird photography techniques.