Our members share lots of bird photographs with us and some are better than others.  As you recall I developed the Quality Self-Assessment Rubric (QSAR) for Bird Photographs to help users determine the the overall quality of their images and, next to Award Worthy, GreatBirdPic is the highest quality of bird photograph.  The other day I spotted a picture by Emil Baumbach on the site which is an excellent example of a GreatBirdPic.
Several things about this picture caught my eye.  First, note how the newly-formed leaves are a slightly different shade of the bird's reddish breast.  Don't think this was just coincidence – the bird probably flitted from branch to branch yet Emil chose this perch to take the shot.  The leaves on the left side nicely balance the bird on the right.  Then notice the creamy green background behind the bird.  The camera was sharply focused on the bird and the background was beyond its depth-of-field.  Finally, notice the shape of the frame.  It's not the typical 3X2 or even square  size; it is a little longer horizontally than vertically (2018X2048 pixels).  Why?  To expose more of those beautiful new leaves below the bird.  Note that you don't have to use a "standard" photo size for displaying on a screen.
Thanks Emil for sharing a wonderful example of a GreatBirdPic with us!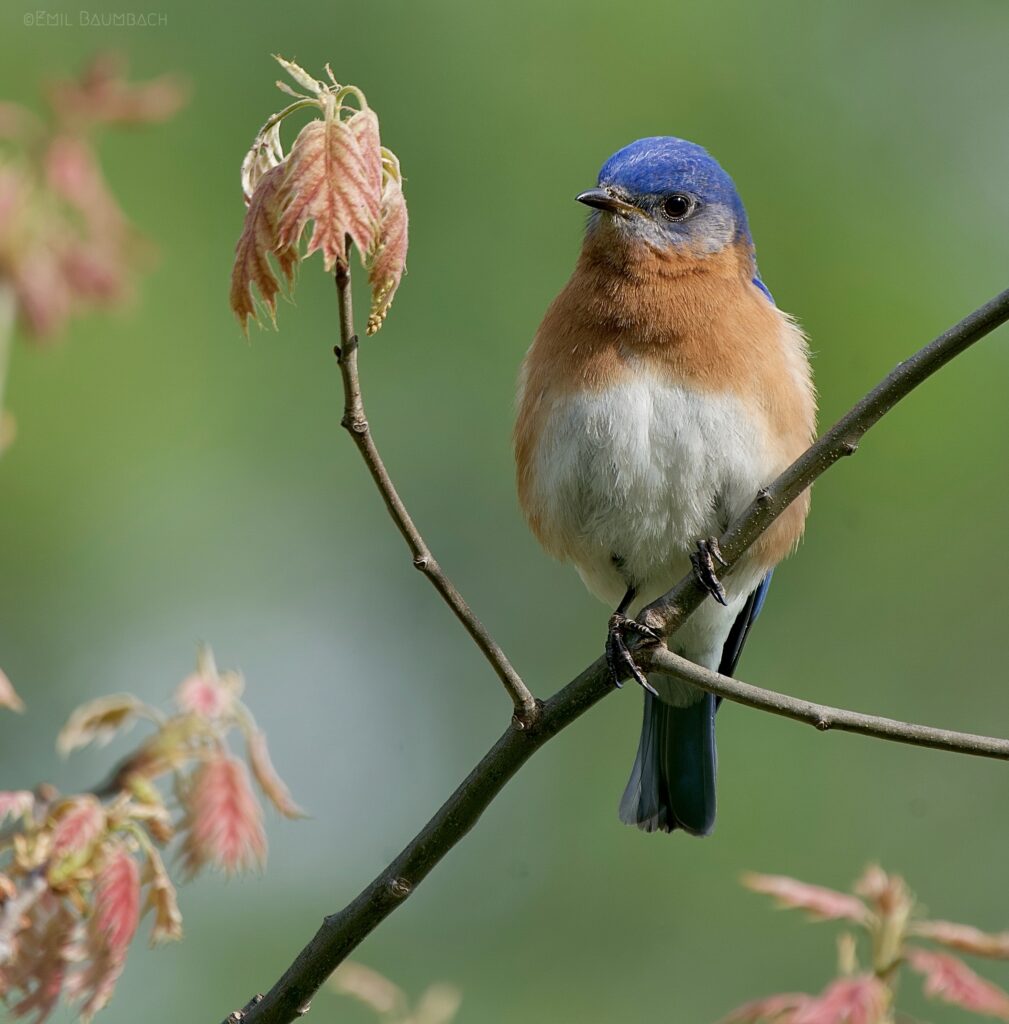 ---
If you enjoy seeing beautiful pictures of birds from around the world and reading about them Click Here to sign up for our mailing list.  Members can post their GreatBirdPics and learn more about bird photography techniques.