Bird Photograph of the Week
This was one of the toughest weeks to select a Bird Photograph of the Week!  Great recent entries from Emil Baumbach, Burningnaturephotography, and CampStitchNerdBird made the decision very difficult.  In the end I selected Randall28's beautiful portrait of a Yellow-billed Cuckoo with fall colors in the background.  Well done!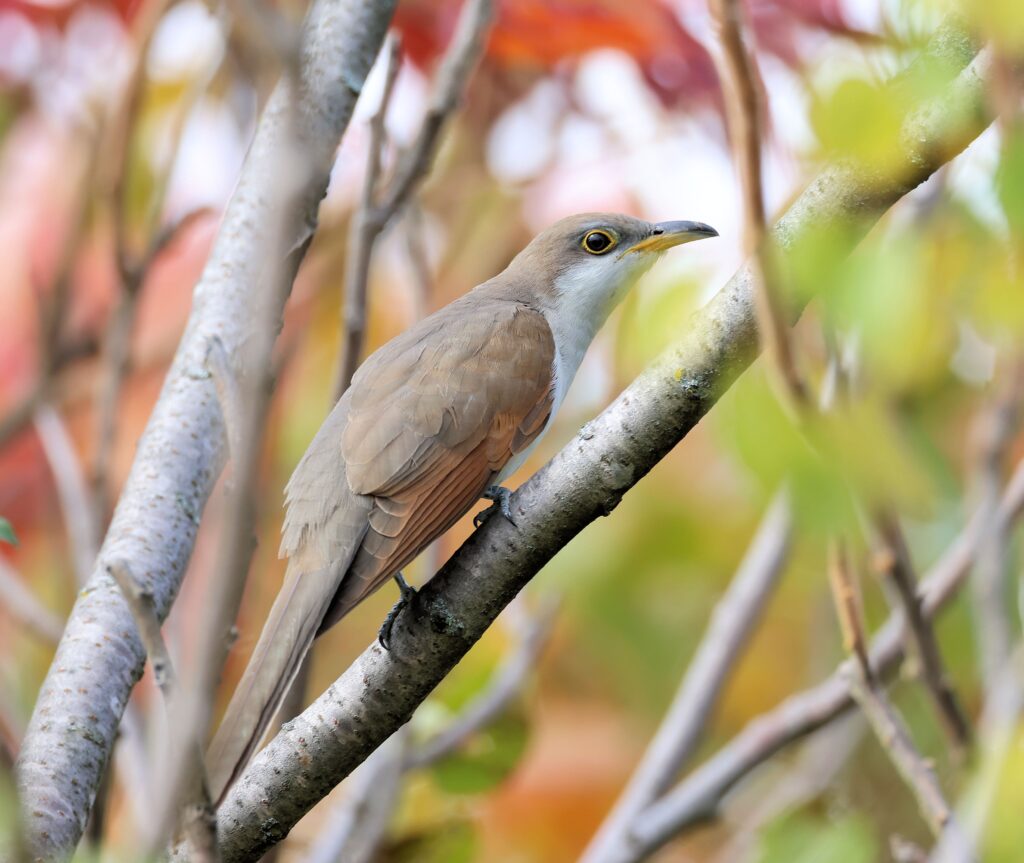 ---
Click Here if you would like to learn more about GreatBirdPics.  Membership is free; members can post their own great bird pics,  create an online gallery of their works, and receive emails about bird photography and birding.