The Big Picture
Sometimes I overlook a pic but yesterday while I was scrolling back through your submissions I came across a simply stunning picture from Osprey60.  I usually crop my pictures pretty close to the bird but sometimes it's better to pan out and get a bigger view of the surroundings.  Osprey60 did just that when he took a pic of a Horned Lark in Olympic National Park, Washington.  We can still see the bird but the mountains in the background make this an Award Worthy pic.  Congratulations for a GreatBirdPic!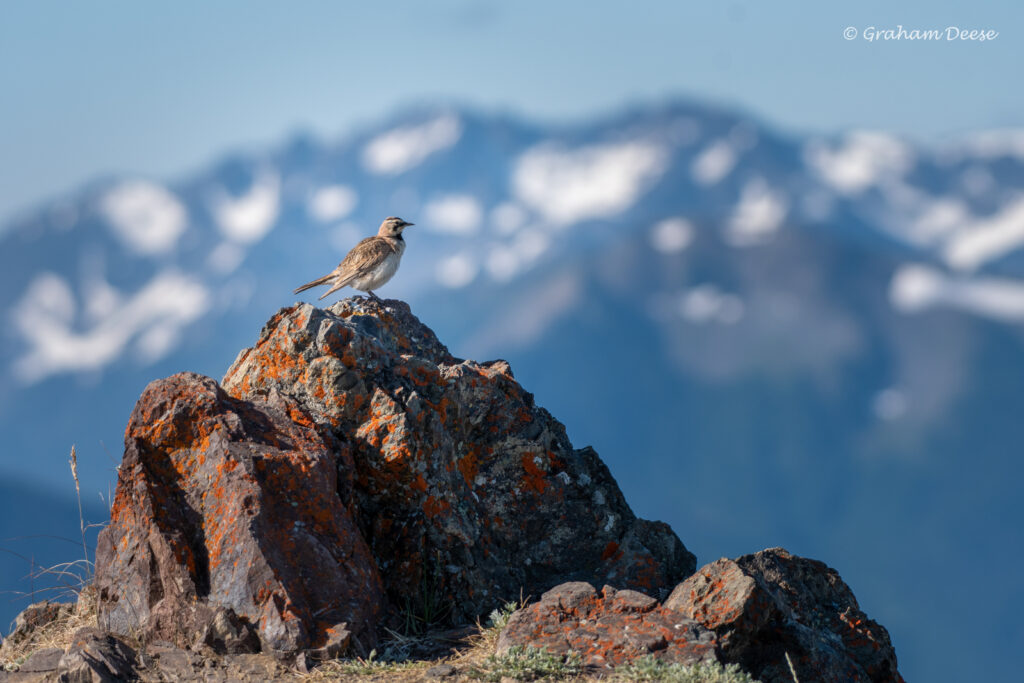 Stay safe.  Go birding.  Take pics.  Share here.  Repeat.
Mike
---
If you would like to learn more about GreatBirdPics.com Click Here.  Members can post their own Great Bird Pics, create an online gallery of their works, and receive regular emails about bird photography.