You Had Me at Fox Sparrow
This week's Bird Photograph of the Week is a two-fer for me.  First off, I love Fox Sparrows.  These brightly colored birds are large sparrows that are frequently seen in the fall, occasionally in small groups.  Some of them stay through the winter but most continue their migration south.
Every Fox Sparrow I've seen has been either scratching the ground beneath dense brush in search of food or in a low bush looking for its next spot to feed.  Emil Baumbach captured this Award Worthy shot at a little puddle at Montrose Beach and captured a reflection, too!  Nice one!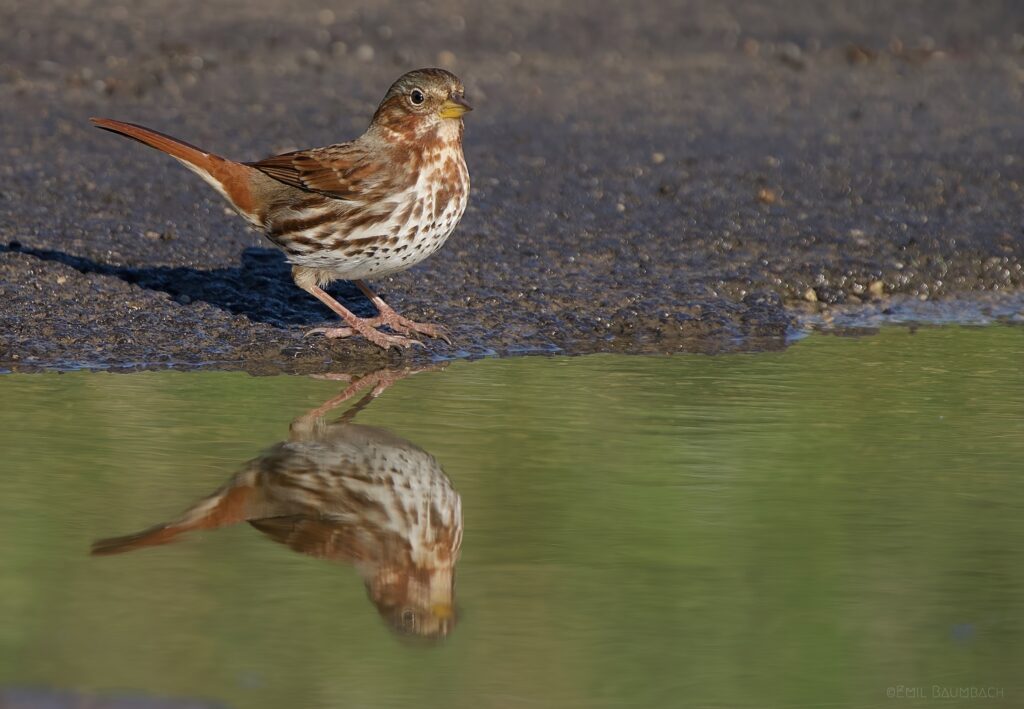 Next week's winner could be you – but you must play (share your pics) to win!
Stay Safe.  Go Birding.  Take Pics.  Share Here.  Repeat.  
Mike
---
If you would like to learn more about GreatBirdPics.com Click Here.  Members can post their own Great Bird Pics, create an online gallery of their works, and receive regular emails about bird photography.