GreatBirdPic and a Mystery
Today's Bird Photograph of the Week was submitted by eschwister of a Cedar Waxwing.  He sent the picture to me a couple of days ago asking if I could identify the object that appears to be coming out of the bird's vent.  At first I assumed that it was a part of the branch it was sitting on but eschwister assured me that he took several pictures of the bird from different positions and the object was coming from the bird.  It would be easy to say it is bird poop, but it appears to be pretty solid.  I offer it up here today in the hopes that someone could tell us what it was, and because it's a pretty good pic!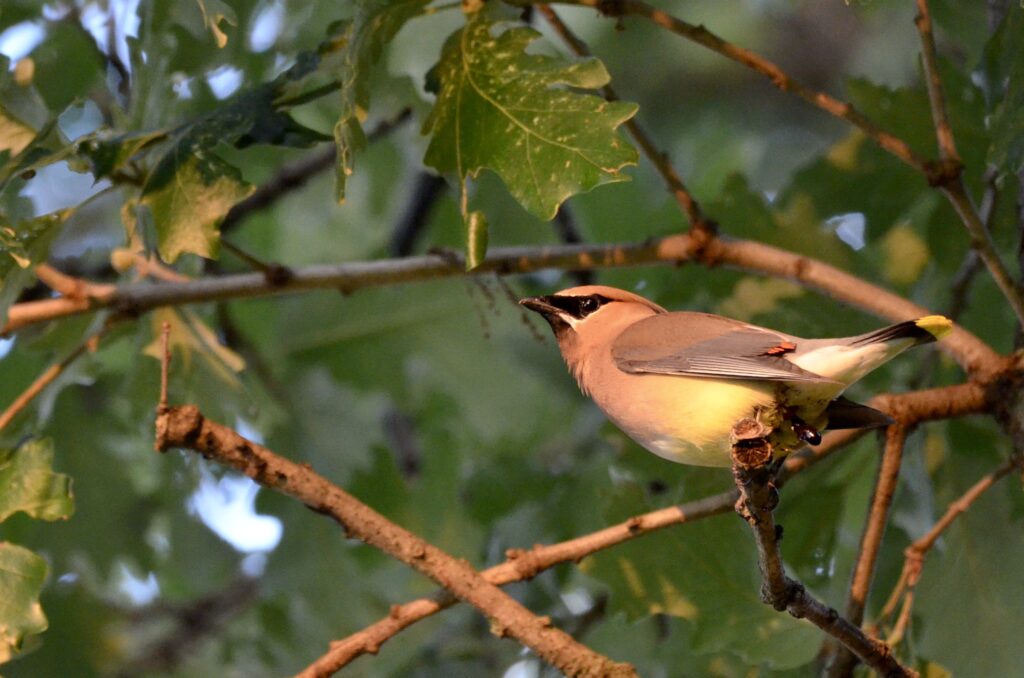 Go Birding. Take Pics.  Share Here.  Repeat.
Mike
---
Click Here to learn more about GreatBirdPics.  Members can post their own great bird pics, create an online gallery of their works, and regularly receive emails about birds and bird photography.