Bird Photograph of the Week – 9/30/21
Congratulations to Birder2011 for her submission of a male Redstart as winner of Bird of the Week!  The Redstart is a member of the warbler family, and as such they hop around from branch to branch very quickly and often, making it difficult to get a good shot of one.  This one shows the fanned tail usually seen on the Redstarts.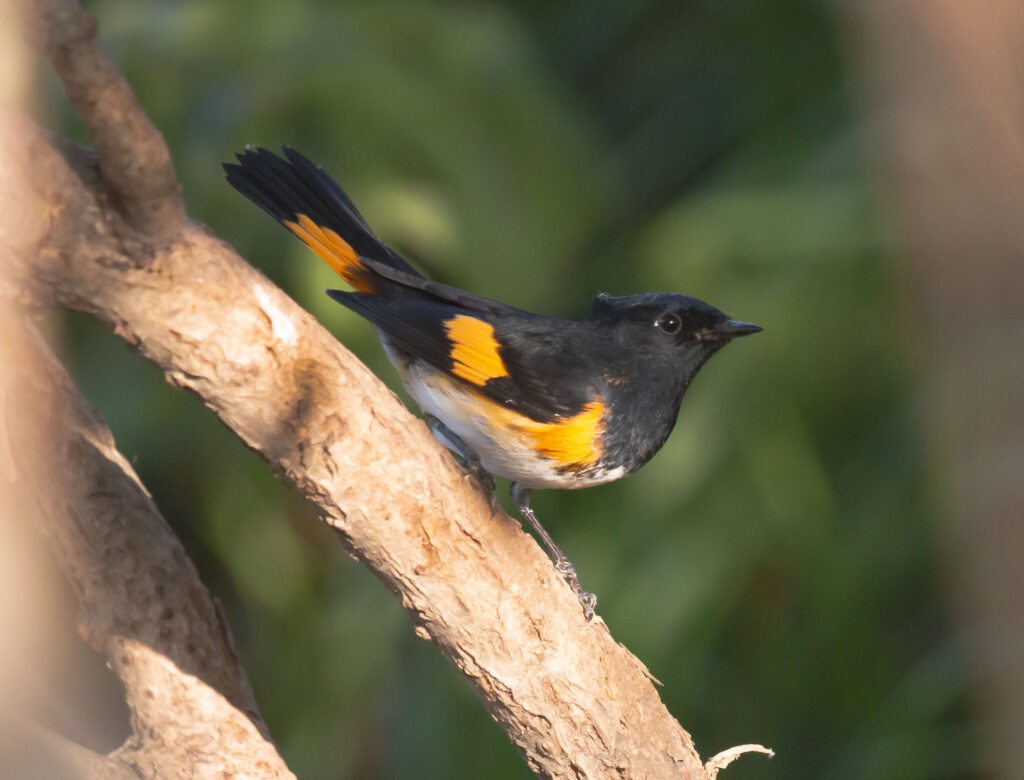 Keep the photos coming!
Stay Safe.  Go Birding.  Take Pics.  Share Here.  Repeat.
Mike
---
If you would like to learn more about GreatBirdPics.com CLICK HERE.  Members can post their own Great Bird Pics, create their own online gallery, and receive regular emails about bird photography.