Rarely on the Ground
Our GBP Bird Photograph of the week goes to Randall28 and his shot of a Red-breasted Nuthatch.  He said in his notes he got down on the ground to get this shot, which is notable for two reasons.  First, it was taken on February 22nd, which means the ground was cold, yet he laid on the ground to get this great shot.  Secondly, in my experience I rarely see Red-breasted Nuthatches on the ground – they are usually seen very high up in the largest pine trees they can find.  Good spotting this one lower down!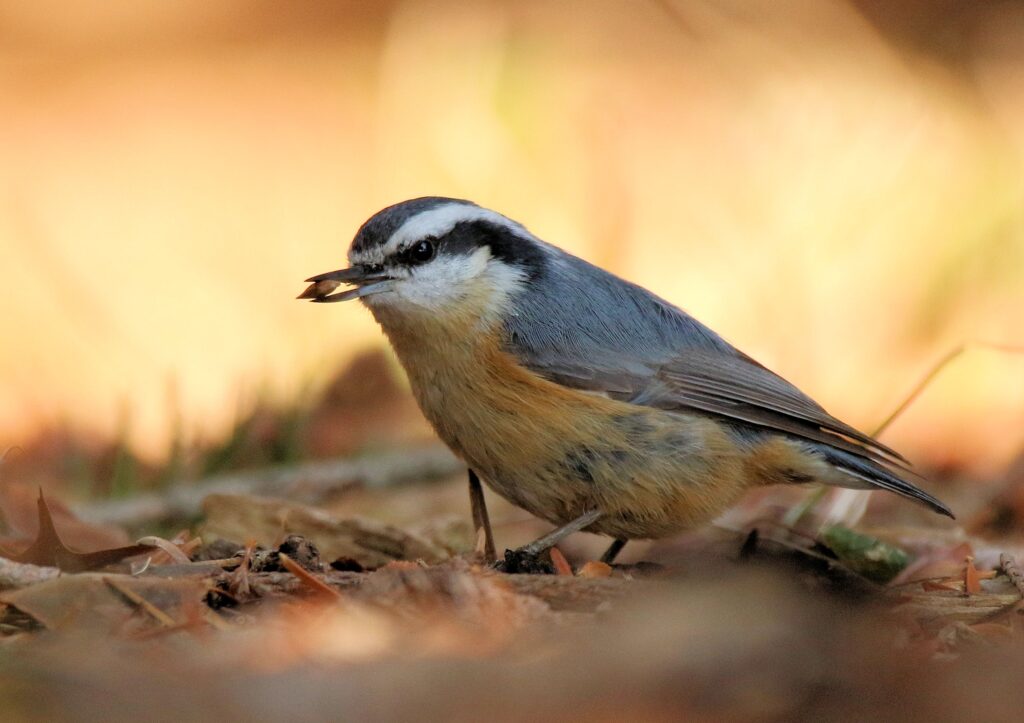 Stay Safe.  Go Birding.  Take Pics.  Share Here.  Repeat.
Mike
---
If you would like to learn more about GreatBirdPics Click Here.  Members can post their own great bird pics, create an online gallery of their works, and receive emails like this on a regular basis.