Get It On!
We haven't heard much from our Naturalist Rebecca Bowater lately so I was very pleased to see her series of pictures of White-fronted Terns from Boulder Bank, New Zealand.  Several of her pics caught my eye but the one I'm selecting for Bird Photography of the week shows two of the terns mating.  It's difficult to capture this in a photograph because the mating only lasts a few seconds so Rebecca had to be in the right place at the right time.  Congratulations to Rebecca Bowater for her Bird Photograph of the Week!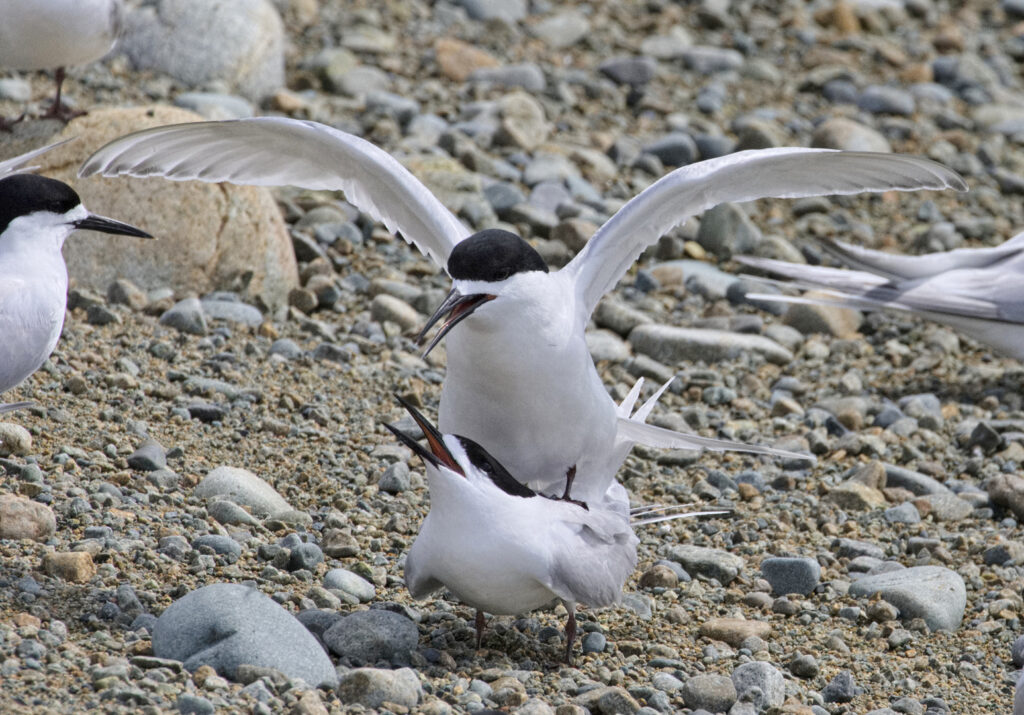 Stay Safe.  Go Birding.  Take Pics.  Share Here.  Repeat.  
Mike  
---
If you would like to learn more about GreatBirdPics.com Click Here.  Members can post their own great bird pics, create an online gallery of their works, and receive regular emails about bird photography.