Since We Were Talking About Birds Feeding…
Yesterday I shared some of my pics of sparrows and Goldfinch feeding in the wild so I thought it would be apt to follow that with a Bird of the Week selection of a beautiful bird feeding.  The one certainly fit the bill – a Golden-browed Chlorophonia (say that three times fast!).  Rebecca Bowater captured this rare but colorful bird in Costa Rica.  Enjoy!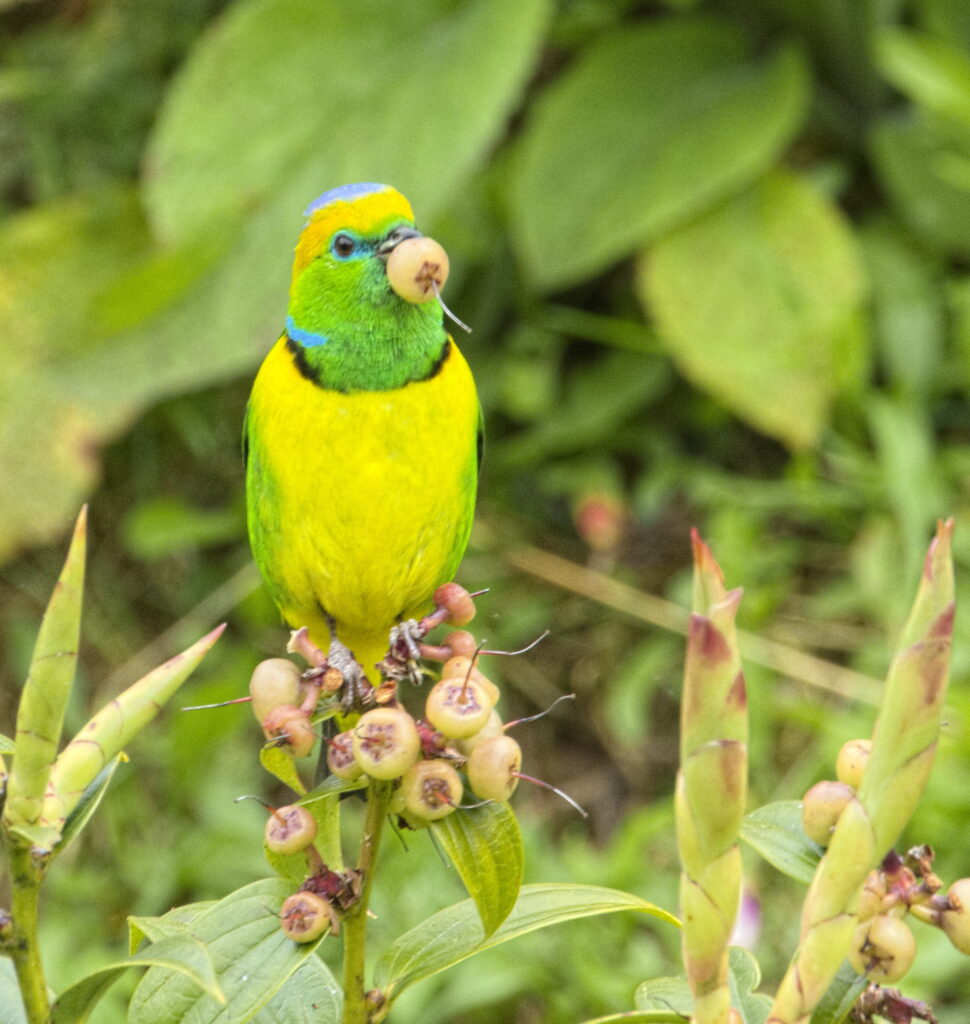 Stay Safe.  Go Birding.  Take Pics.  Share Here.  Repeat.
Mike
---
If you would like to learn more about GreatBirdPics.com Click Here.  Members can share their own Great Bird Pics, create an online gallery of their works, and receive regular emails about bird photography.