GBP Notes 12/11/20
Good Morning GreatBirdPics Members!
Karen and I went out birding the last three days and I took three pictures.  These were glorious, blue sky, sun-drenched days and I only took three pictures.  Yesterday we walked with a group of our friends for two hours in the bright sunshine – and saw five birds.  No pictures.  The day before we saw hundreds and hundreds of birds on the water but they were so far away it was difficult to identify them even using our scope.  Same thing the day before.
Taking pictures of the birds we see really enhances the birding experience for me.  I enjoy the challenge of trying to get the bird in focus in the right light.  It's a thrill to capture it while eating or singing.  It's a rush to get a picture of a rare bird and share it with others who may not have seen it.  My heart beats faster as I wait for the bird to move into full view facing the right way so I can click away.  After being out in the field I can't wait to get home and review the pictures and find just one that stands out and captures the beauty of the bird.  To me, bird photography makes my birding experiences even better.
Luckily our members have been seeing some nice birds and have been posting them.  Here are some of my favorites.
Joancamp not only spotted a white-morph Snow Goose, she got a picture of it in the water (I've only seen them in fields).  Nice pic!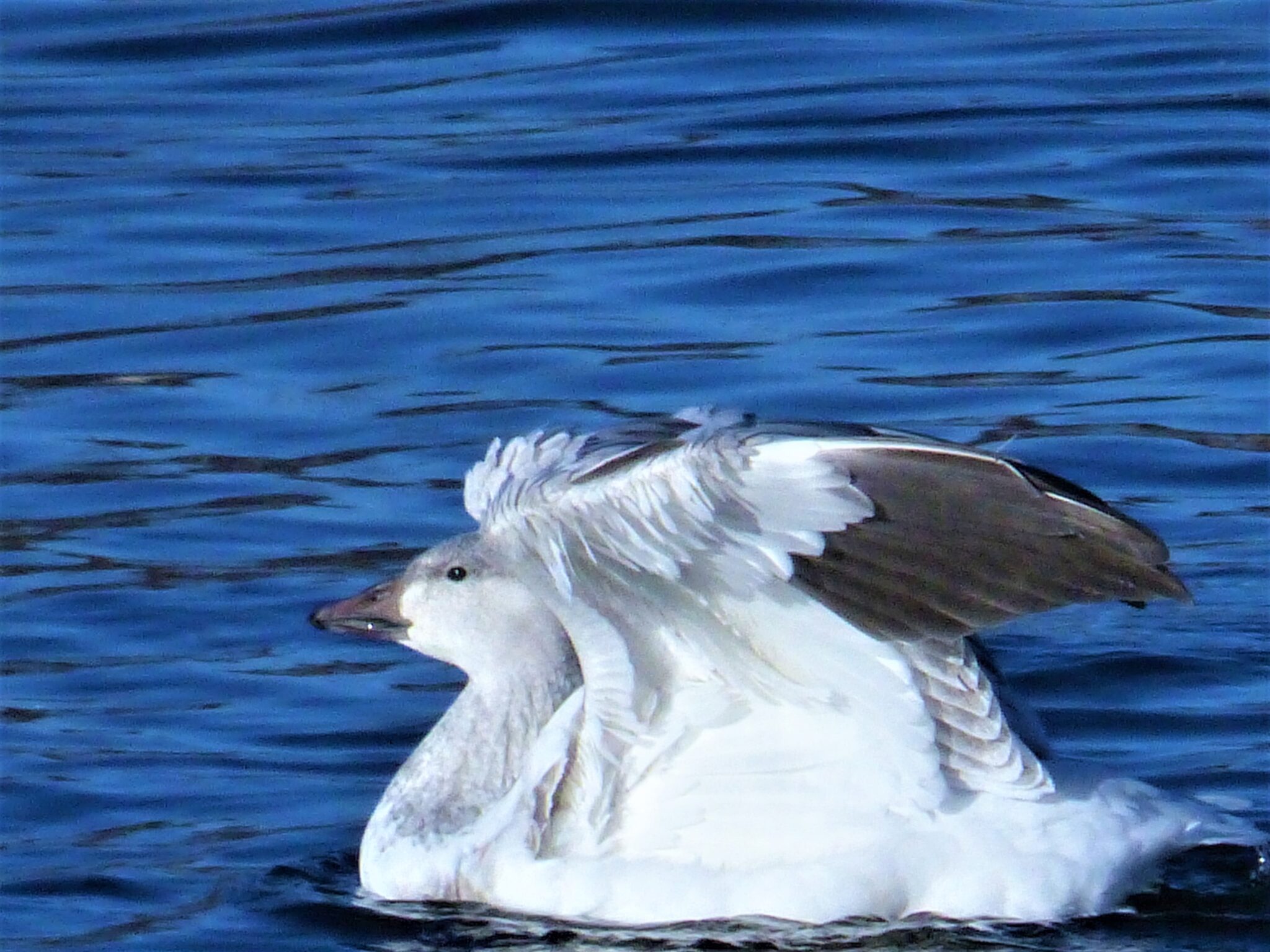 Here's another one by joancamp – an immature Yellow-crowned Night Heron with a crawfish in its beak for lunch.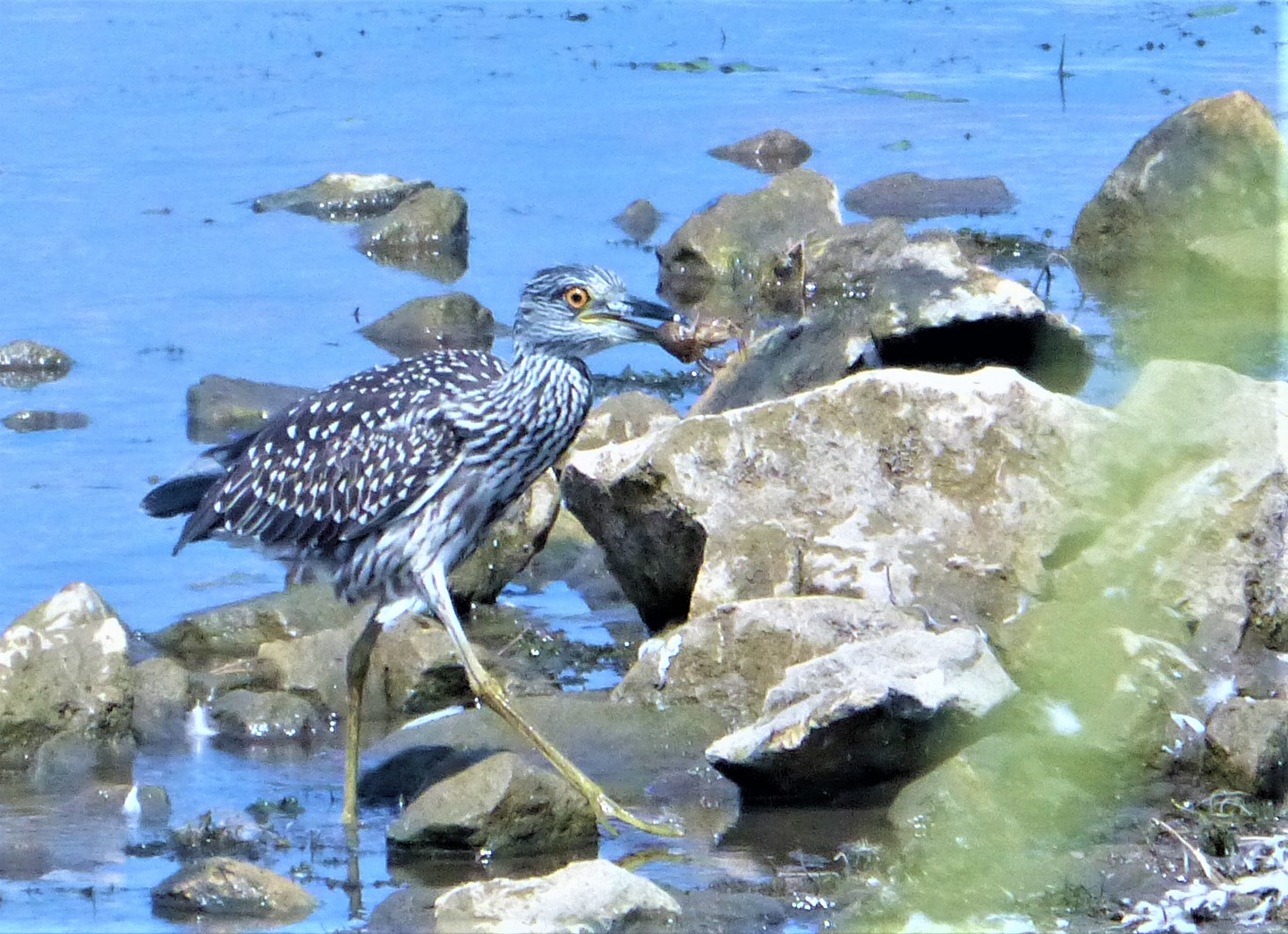 Matthew Zuro checked back and found the Saw-whet Owl – with its eyes wide open!  As many times as I've seen this owl I've never seen it wide awake.  Great shot Matt!
Emil Baumbach had to go up to Milwaukee to get a picture of an Evening Grosbeak.  They've been spotted farther south in Illinois but not many people have reported them.  Glad you got such a good shot for us.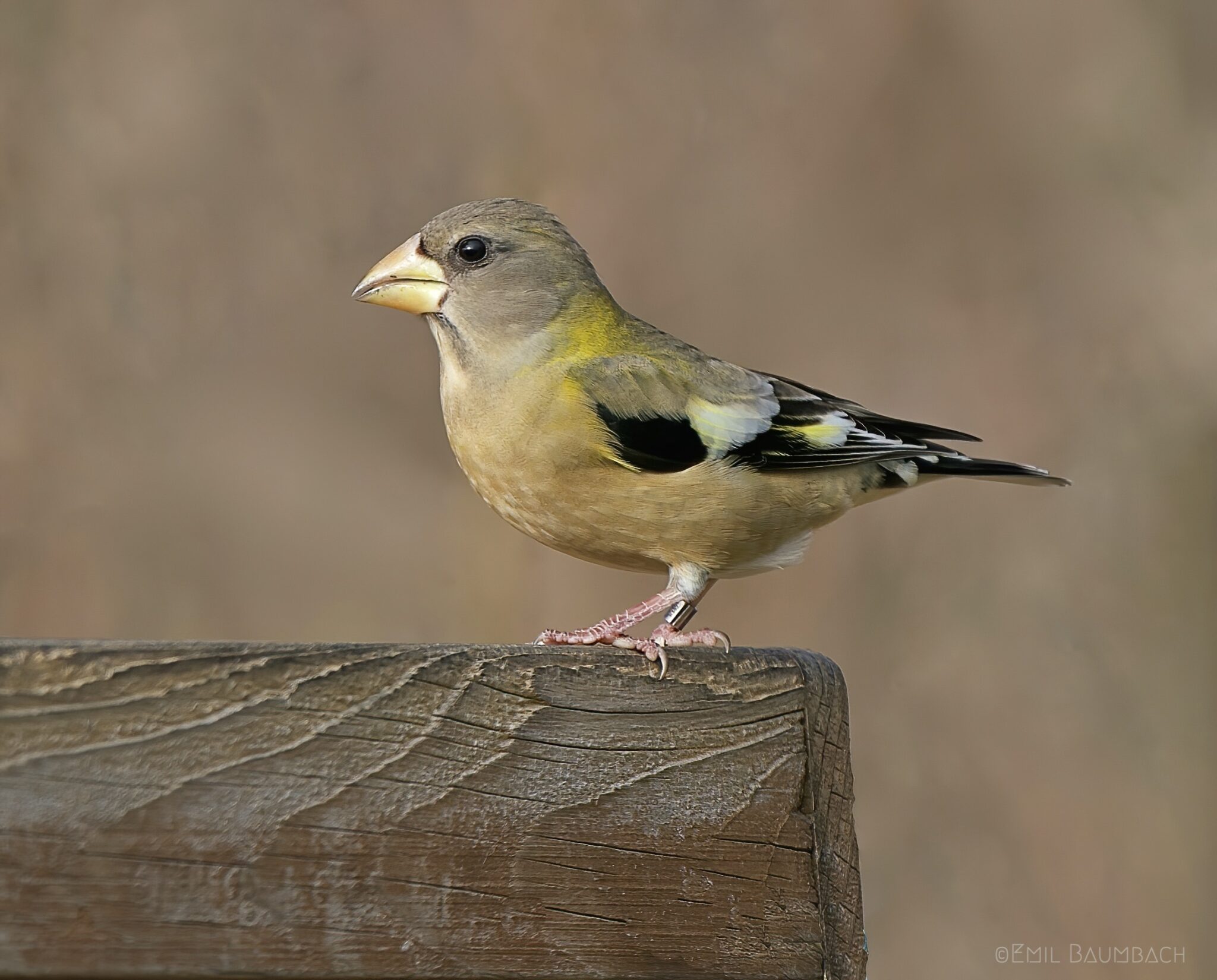 Well that's it for this week.  I hope you have a great weekend – stay safe.  Go birding.  Take pics.  Share here.  Repeat.
Happy Birding!
Mike
PS.  If a web search led you here, thanks for stopping by.  If you would like to learn more about GreatBirdPics.com click HERE.