GBP Notes 10/26/20
Good Morning GreatBirdPics Members!
As I was looking at some of the great pictures recently submitted by our members I learned something new about Black-and-White Warblers.  Here's the pic by LinLark that started me on the path to higher knowledge:
You can click on the image above to go her entry, in which she identified this as a male Black-and-White Warbler.  I never knew there was a difference between the male and female of this species – I just thought they were all black and white!  So I went to my trusty field guide (I use Sibley) and sure enough the females lack the black chin and shaded breast.  I went to my collection of bird pics and found several female Black-and-White Warbler pics that I didn't even know they were female.  In fact I entered the pic below into GreatBirdPics long ago with the "Gender: Unknown" checked.  See how different the front of this bird is from the one above?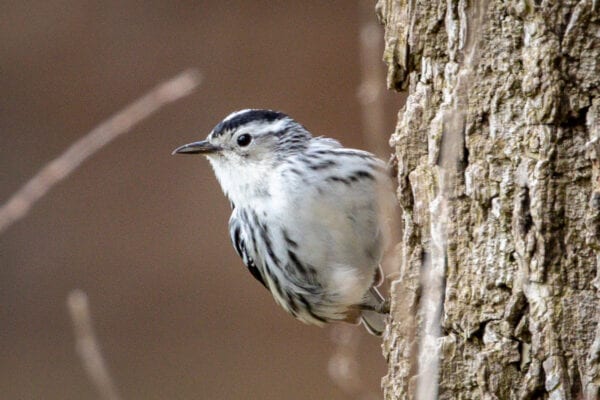 So there you go – maybe you learned something new today, too.  Happy Birding!
Mike