GBP Notes 11/11/20
Good Morning GreatBirdPics members!
Yesterday we finally got some time on the beach to do some birding.  We traveled north of Dayton Beach, where we are staying, to Anastasia State Park.  The park was built along miles of pristine beach without a high-rise condo in sight.  As we walked along the beach there were very few other people there so the birds along the shoreline were relatively undisturbed.
The most common shorebird in this region is the Sanderling.  This is a relatively small bird that races away from each incoming wave and then turns around and follows the receding water, looking for sand crabs and insects uncovered by the last wave.  They are very adept at timing the waves so it looks like they never get caught by a surge of water.  Here's a typical Sanderling (you can click on any picture below to get more information about the shot):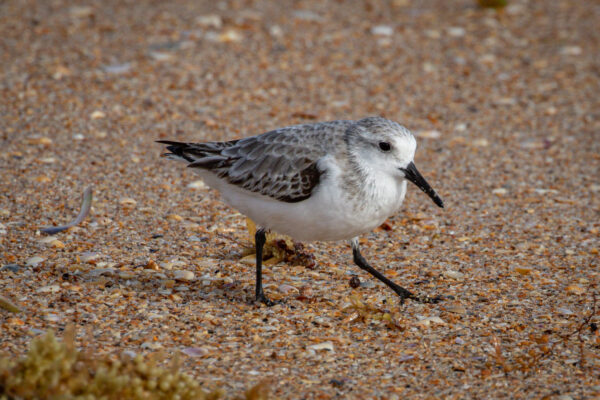 There were almost as many Ruddy Turnstones as there were Sanderlings.  This one was searching for Sand Crabs  and insects hidden in some seaweed washed up on the beach.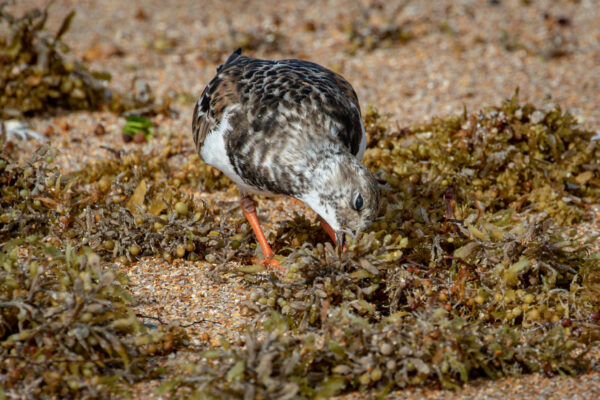 Less numerous than the Sanderlings (in background) but also plentiful were Black-bellied Plovers.  These birds develop a darker body/belly during breeding season.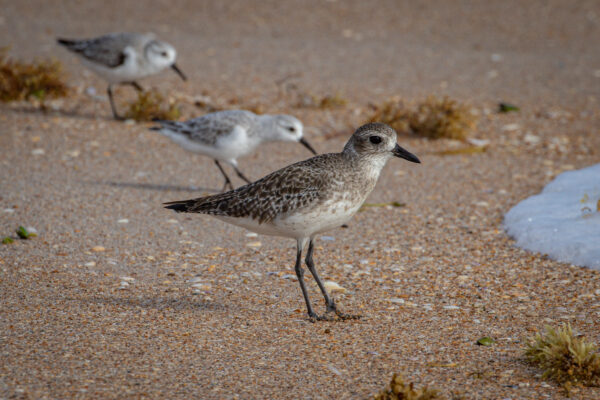 Finally, several Semipalmated Plovers were mixed in with the group.  Coincidentally when we were at Montrose Beach in Chicago just a week ago we saw the same type of bird there.  The same one? Highly unlikely, but who knows?  You can compare the picture below to the one I took last week HERE.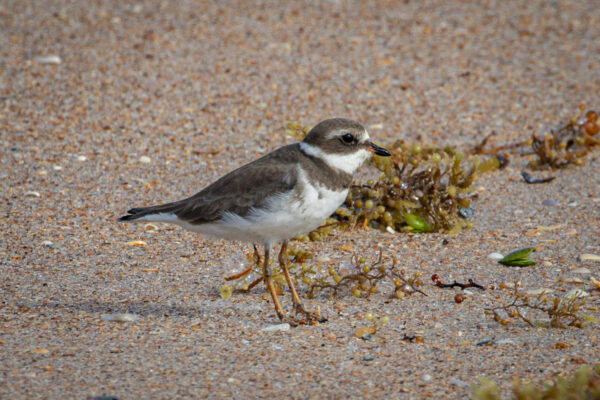 So there you go – some basic Florida shorebirds for you next visit.  Happy Birding!
Mike