Emil's Wild Chicken Encounter
As you might have guessed by now I enjoy telling tales about traveling to new and different places to see new and different birds – but I LOVE it when of our members tells the tale.  Emil Baumbach, one of Chicagoland's best amateur bird photographers, recently traveled to Wisconsin to view a group of Greater Prairie Chickens early in the morning.  I'll let Emil tell the story:
The scientific name for the Greater Prairie Chicken means "drummer of love."  When the male is attempting to seduce a female, he inflates his air sacs and creates a loud booming sound. This photo taken from a blind perfectly displays this technique. The male also dances, jumps, raises his neck and eyebrow feathers and stomps his feet to attract a female. The drumming name was likely inspired by the drumming sound of his stomping feet. This was a fantastic experience that I know a few other members in this group have seen. Whatever the early hour or discomfort of a blind, it's well worth seeing this mating display.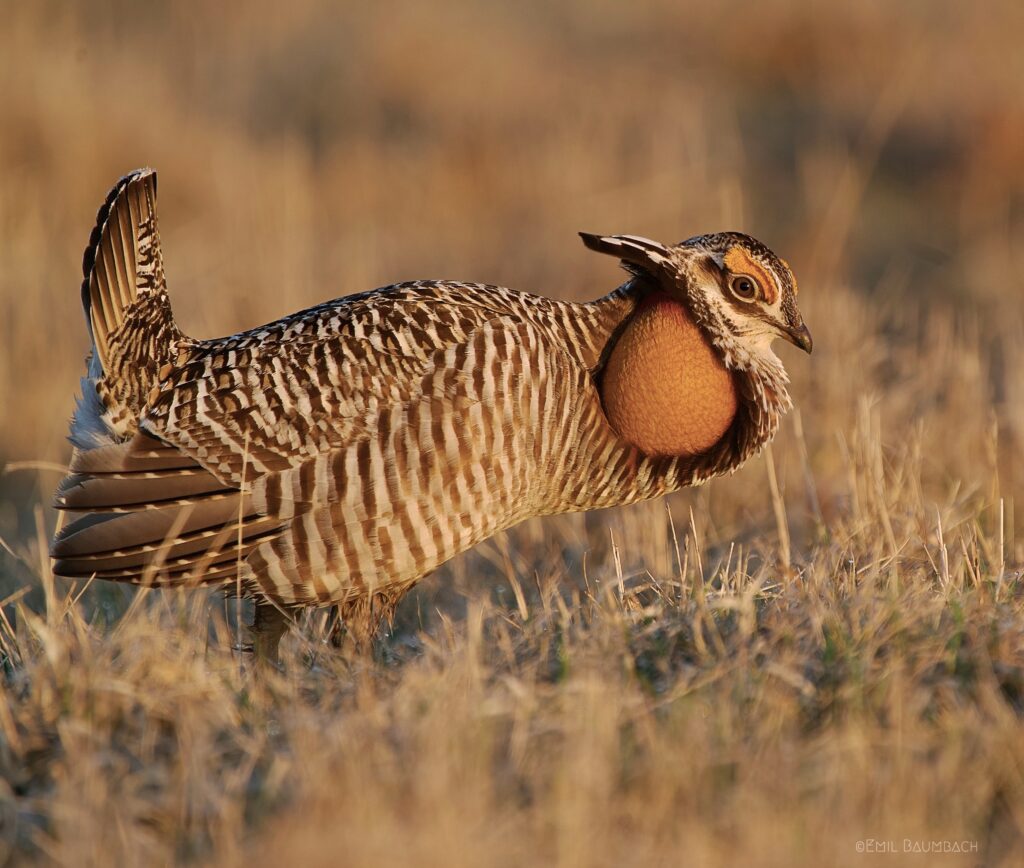 This photo was taken the moment the sun hit the prairie. With neck feathers and eyebrows raised, this male calls out his dominance of his territory.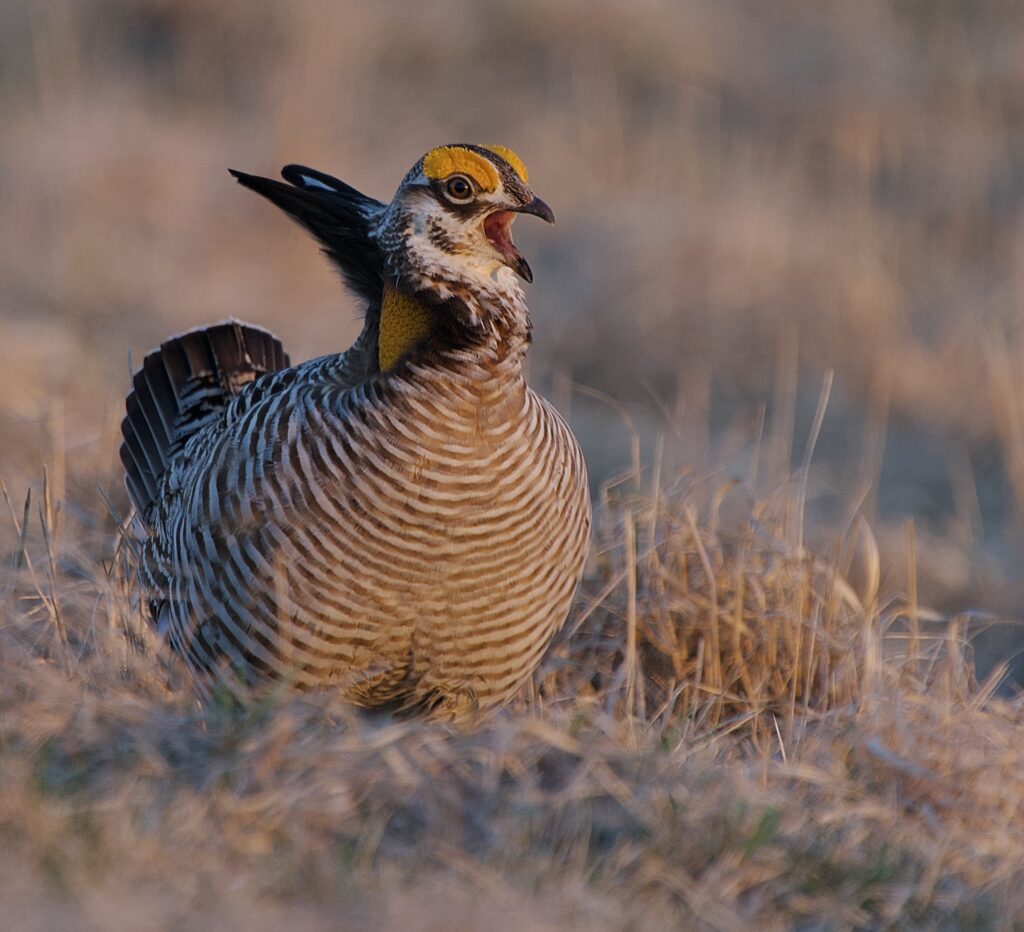 Who do I pick to mate with? The female has a decision to make here. Three males are approaching her in full display. Booming their voices, stomping feet and flaring their feathers. It looks like she's leaning towards bachelor number 2. We didn't see any mating occur but there were a few discrete bushes nearby so who knows.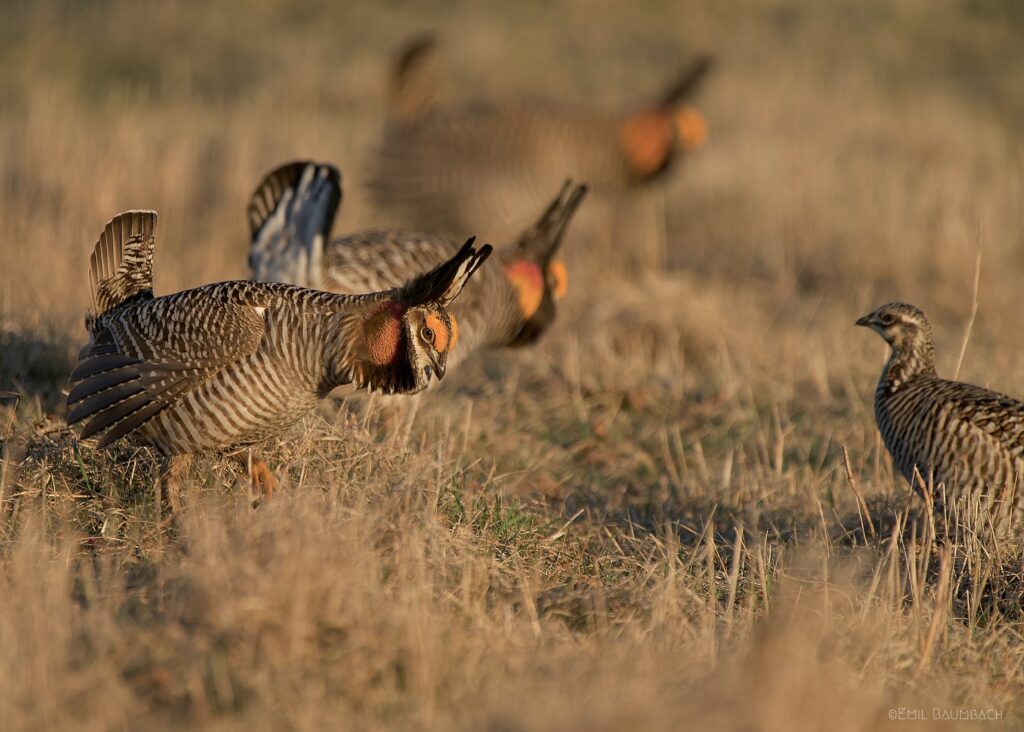 The males are constantly challenging each other with their displays, hoping to scare off other prospective suitors.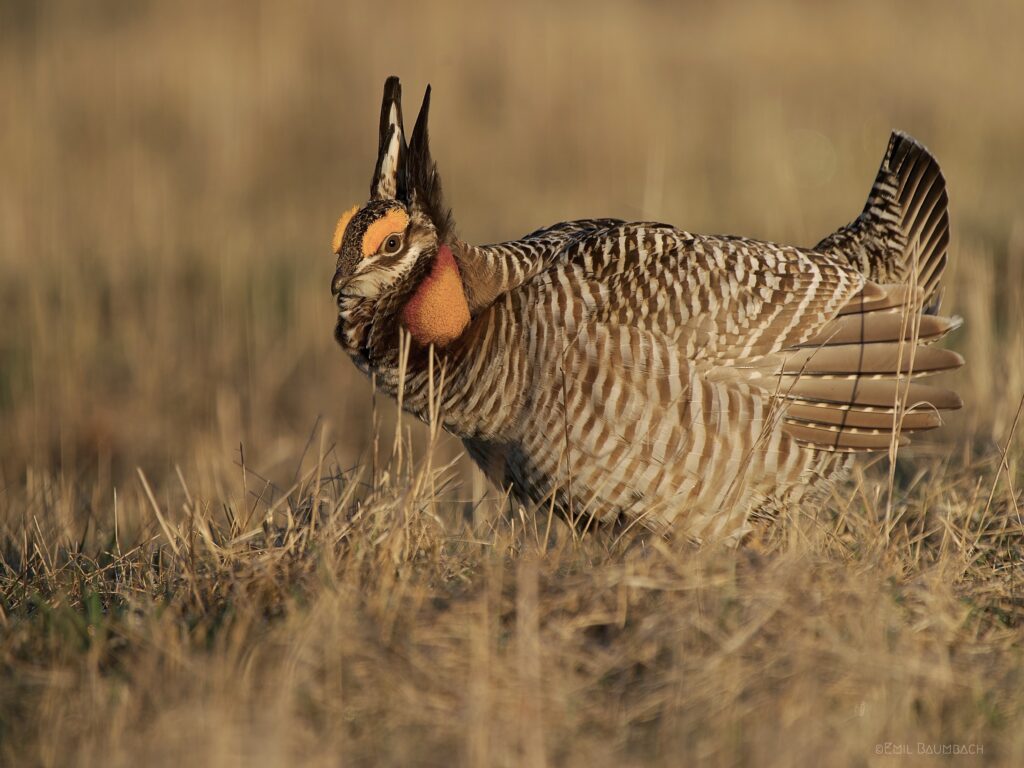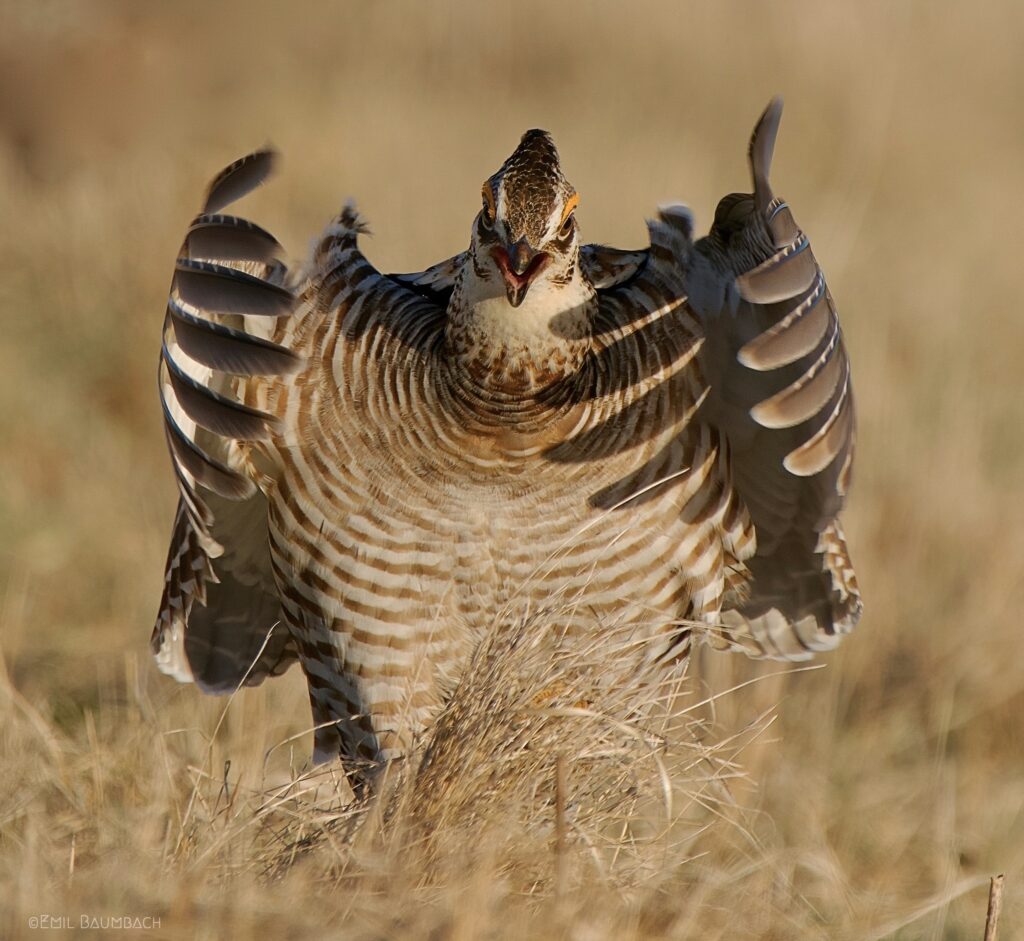 One last Greater Prairie Chicken shot – a fight scene. These birds really go at it and the battles are short but sweet.  I really like this image because it shows how the bottom bird has been pushed over and is about to gets stomped on. Just waiting for these fights was fun if you can classify fighting birds as fun.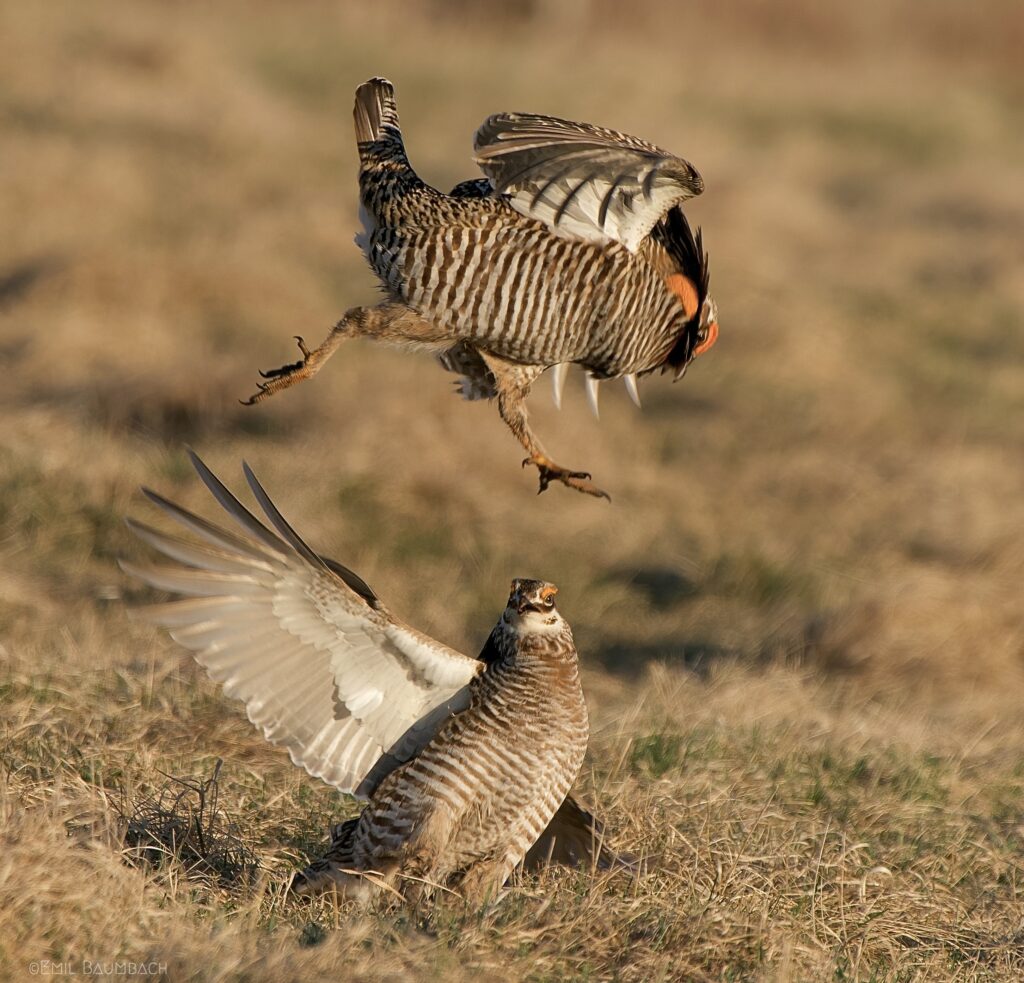 Thanks for sharing with us, Emil!  Great pics and a great story, too.  If you have a birding story to tell just email me at greatbirdpics@gmail.com and I'll get it in a future GBP Notes email.
---
If you enjoy seeing beautiful pictures of birds from around the world and reading about them Click Here to sign up for our mailing list.  Members can post their GreatBirdPics and learn more about bird photography techniques.