GBP Notes 12/14/20
Good Morning GreatBirdPics Members!
Hope you all had a great weekend and got out there and did some birding.  We did Sunday but Saturday was a complete weather loss.  Fortunately for us some of our members have been busy submitting some great pics.  Click on any bird pic to get more info about the shot.  Let's take a look:
Webgoers is one of our newest members.  He is from Chicago and his picture of a Downy Woodpecker and Cardinal caught my eye in Flickr so I invited him to post it here.  I can't emphasize how difficult it is to capture the details in the birds when the background is snowy white – a great job of setting up your camera properly.  Glad you did – a GreatBirdPic!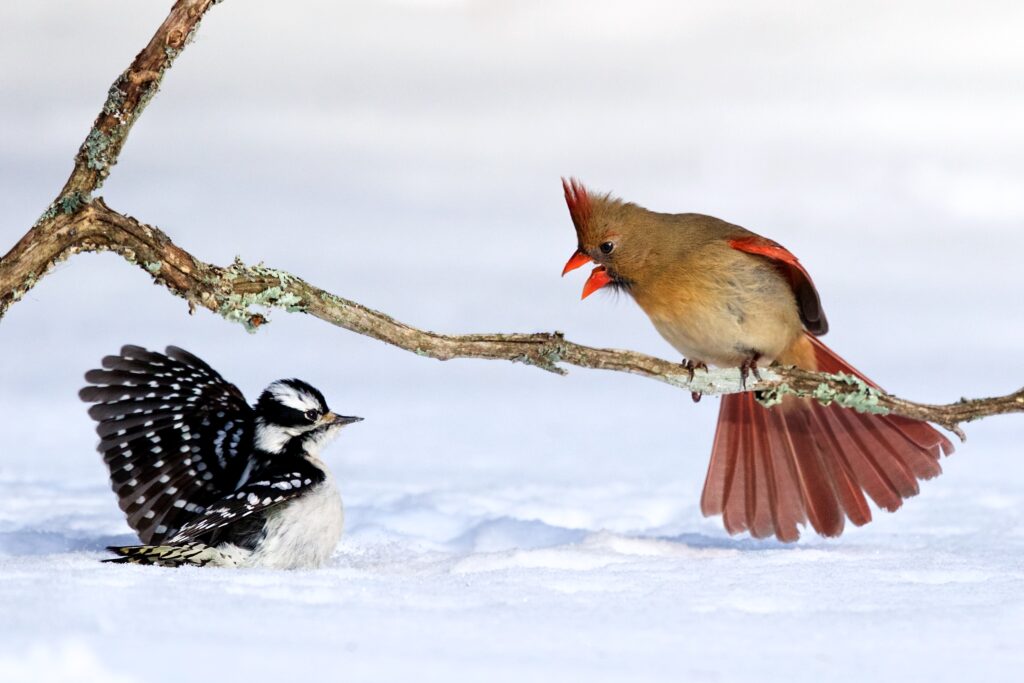 Another brand-new member is Birdman.  He lives in British Columbia, Canada so the birds around him can be much different that the ones I see here in the midwest.  When I saw this picture of a Stellar's Jay I just had to invite him to share it with us.  Again, a difficult shot due to the dark feathers on the bird with a light background, but he captured the jay well.  Glad to have you with us Birdman!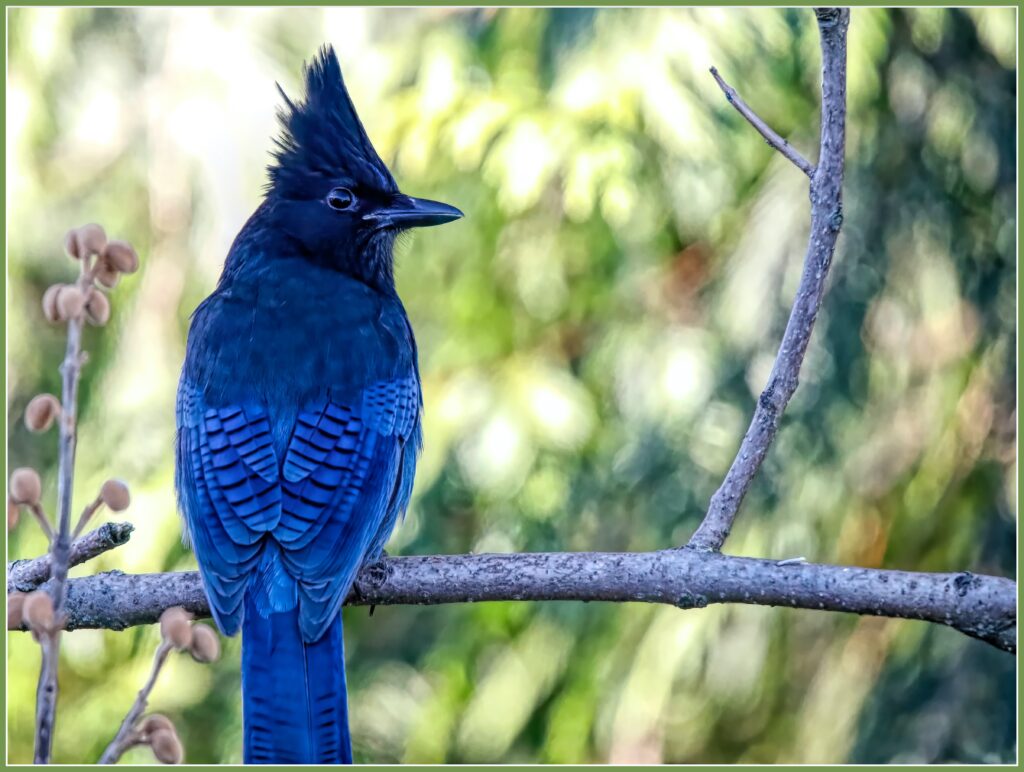 Of course some of our "old" members continue to share their great shots.  Here are a few more:
Joancamp got this shot of a Red-tailed Hawk all fluffed up.  I really like the varied colors of the bird and how its feathers are spread out: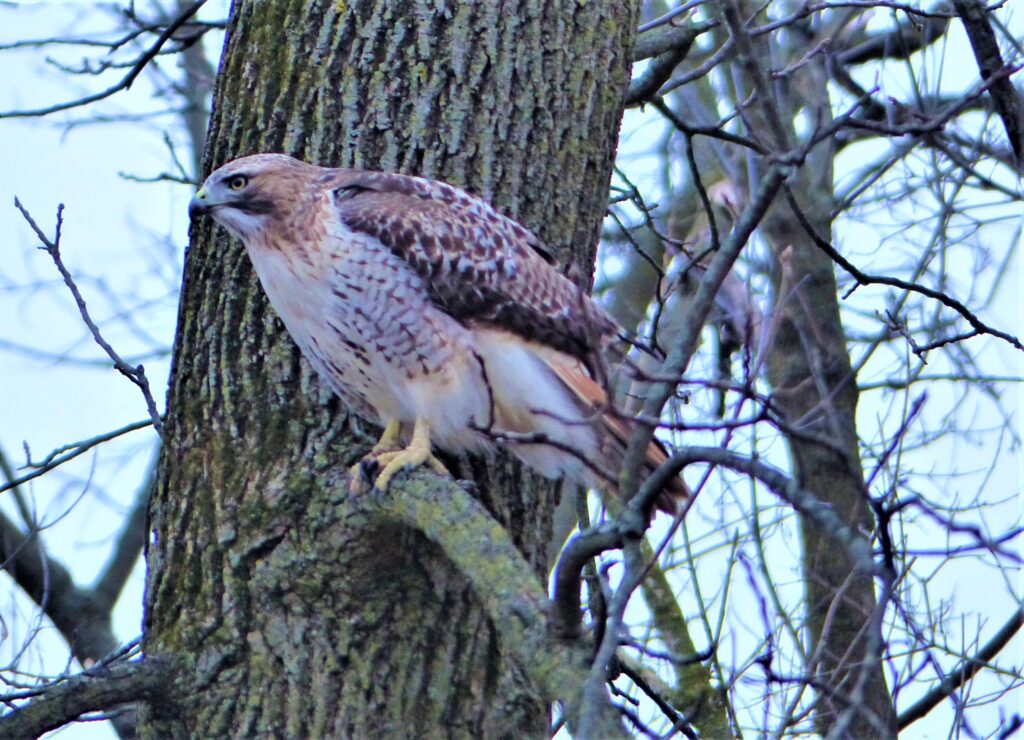 You know how I have been blathering on about crossbills.  Got the White-winged, need the Red.  To help me find the Red Crossbill Bajadreamer has submitted a wonderful picture of one he saw out in Oregon.  Beautiful composition!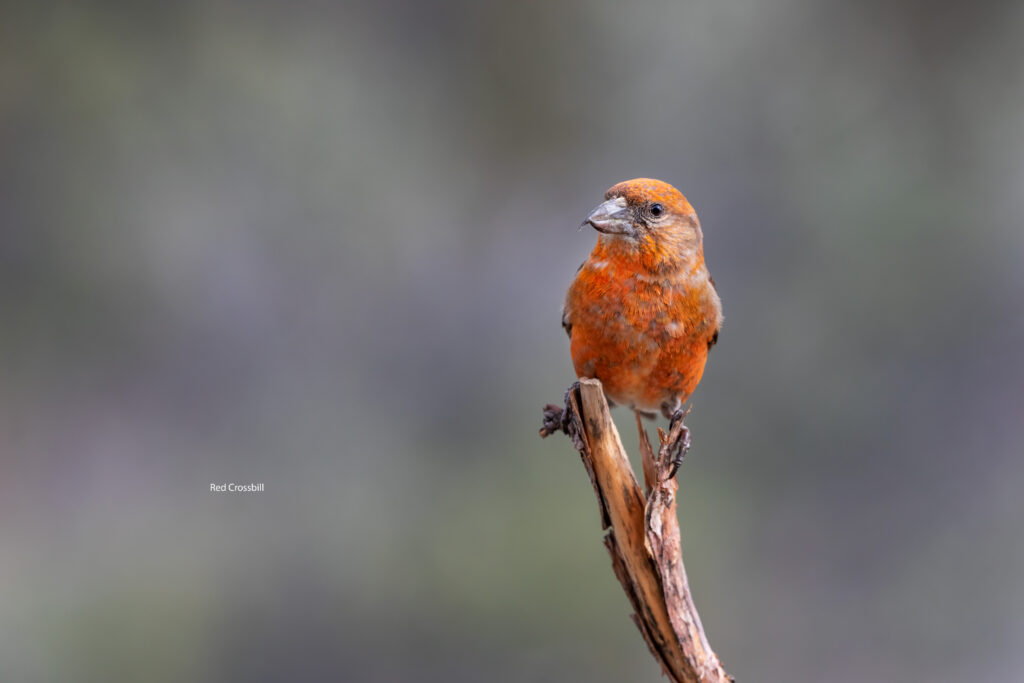 That's it for now.  Stay safe.  Go birding.  Take pics.  Share here.
Happy Birding!
Mike
PS – If you happened on this page and would like to learn more about GreatBirdPics.com click HERE.