GBP Notes 12/21/20
Good Morning GreatBirdPics members!
I trust you had a great weekend and continue to be safe.  We have a couple more new members I would like to introduce you to today.  Welcome to GreatBirdPics Rebecca and Ronald Zigler!
First up is Rebecca, who lives on the South Island, New Zealand.  She has posted 11 pictures since she joined last week!  I really enjoying seeing pictures of birds from her country because they are so different from what I usually see.  Rebecca and I had to work out some kinks in identifying the species of birds there – the native New Zeelanders have a local name for birds listed differently by Clements (the sytem I use for GreatBirdPics).  Click on each picture to see her titles and find out what she called these birds: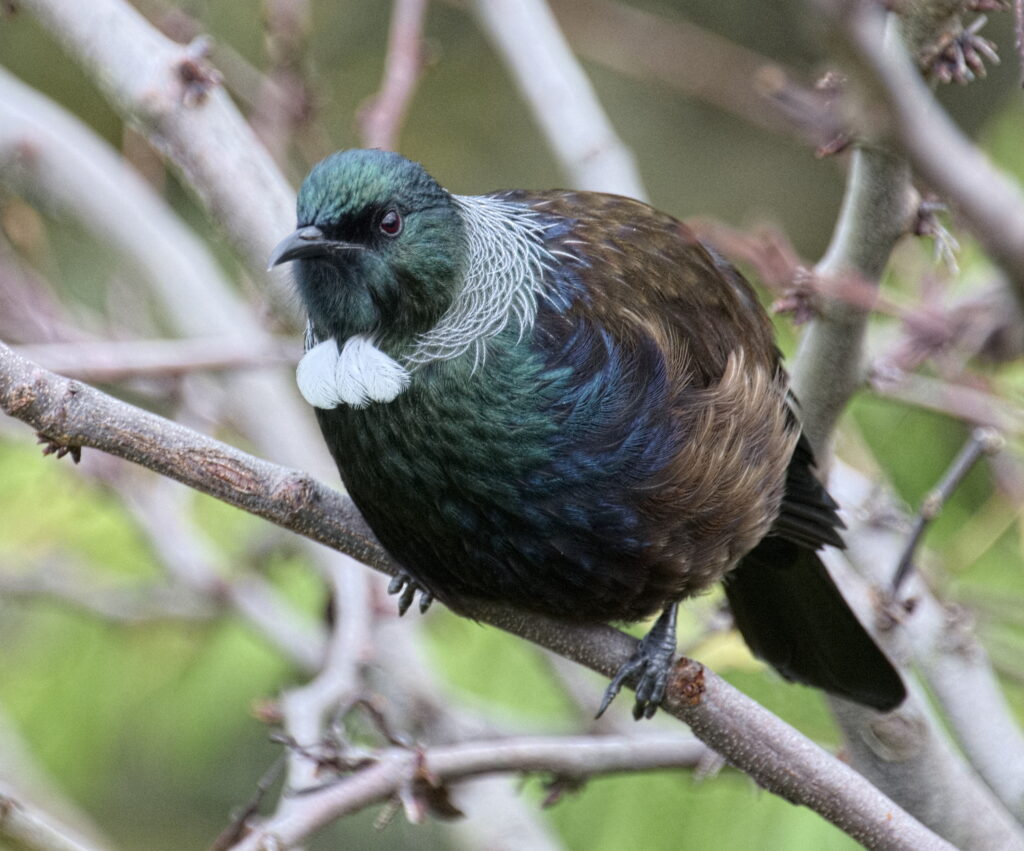 Check out this interesting bird, a Kaka.  I it is a large parrot and is an endangered species.
Our next new member is Ronald Zigler who is a former Associate Professor of Educational Psychology at Penn State Abington.  He currently lives in Holland, PA and started nature photography about 15 years ago.  He must like Kestrels because he recently shared two great Kestrel pics with us.  The first one is one of his favorites, showing a Kestrel and Flicker at odds with each other.  Be sure to click on the picture and read his interesting story about the Kestrel.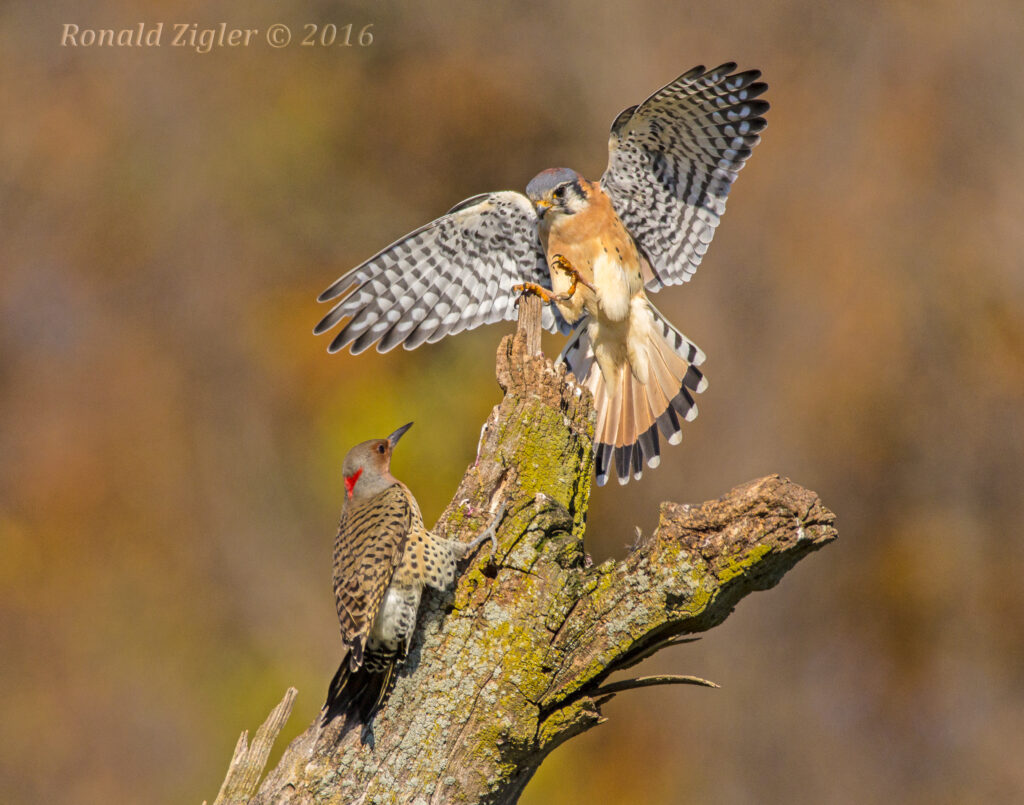 Here's another shot of what may be the same Kestrel taking off.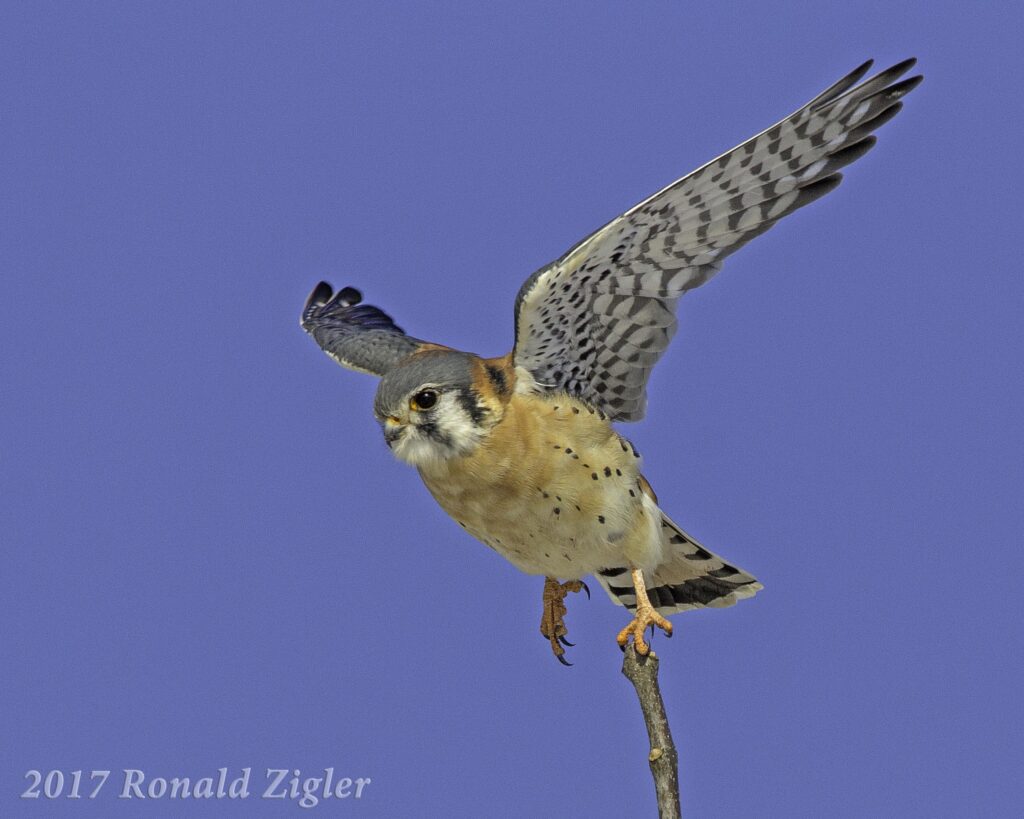 Welcome to our newest members!  Go to Latest Pics to see more of their submissions and some from our "old" members.
Go birding.  Take pics.  Share here.  Repeat.
Happy Birding,
Mike
PS – If you happened on this page and want to learn more about GreatBirdPics, read interesting stories about birding, submit your own pictures, or just like to browse beautiful bird images click HERE.