GBP Notes 12/10/20
Good Morning GreatBirdPics Members!
It took us 12 (yes twelve) trips to the Morton Arboretum to see a White-winged Crossbill.  Everybody we know has seen them already – they would smirk at us when we said we hadn't seen them yet.  These are pretty rare birds in the area, only showing up every couple of years, but this year not only did they stop by they stayed.  We just couldn't find them;  we would arrive and someone would say "You just missed them!", we would leave and find out they were seen 15 minutes after we left, we would go the East Side and they would be seen on the West Side, we would go to the West Side and they would be seen on the East Side.
If you recall GreatBirdPics member Emil Baumbach suggested a place 45 minutes away where we did see one last week.  But the Arboretum is "our place" since it's only 3 minutes away – we wanted to see them there.  Saturday we made another pilgrimage to the Conifer Forest not really expecting to see them and within one minute two of them flew into a tall tree!  Then they flew down from the top of that tree to one right next to us.  We finally got our White-winged Crossbills – and to prove it here's my picture of the male: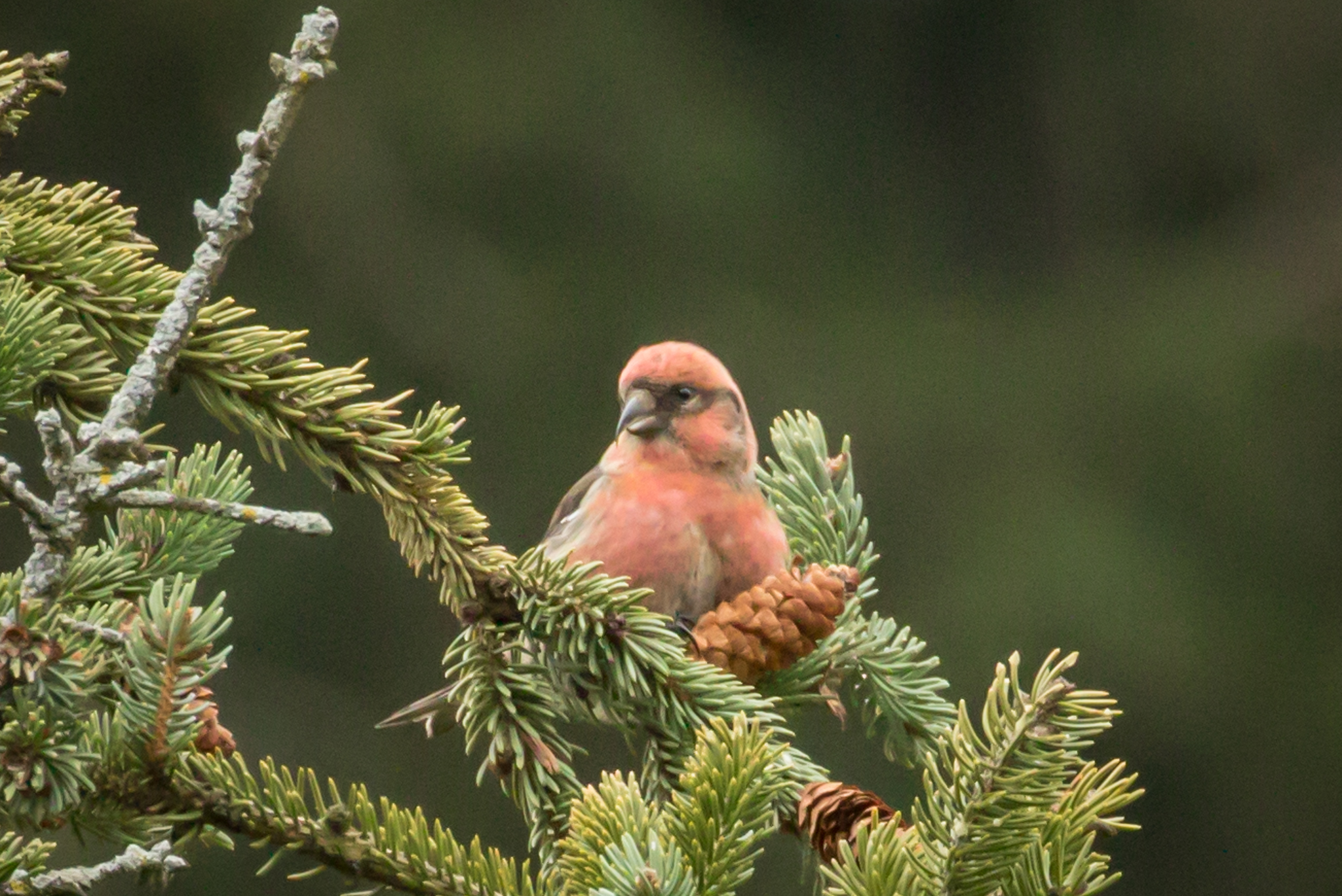 Mine's not a great shot; Matthew Zuro got a much better one of the male White-winged Crossbill:
I didn't get a shot of the female but Birder2011 sure did.  You can easily see the white wing bars in both pics: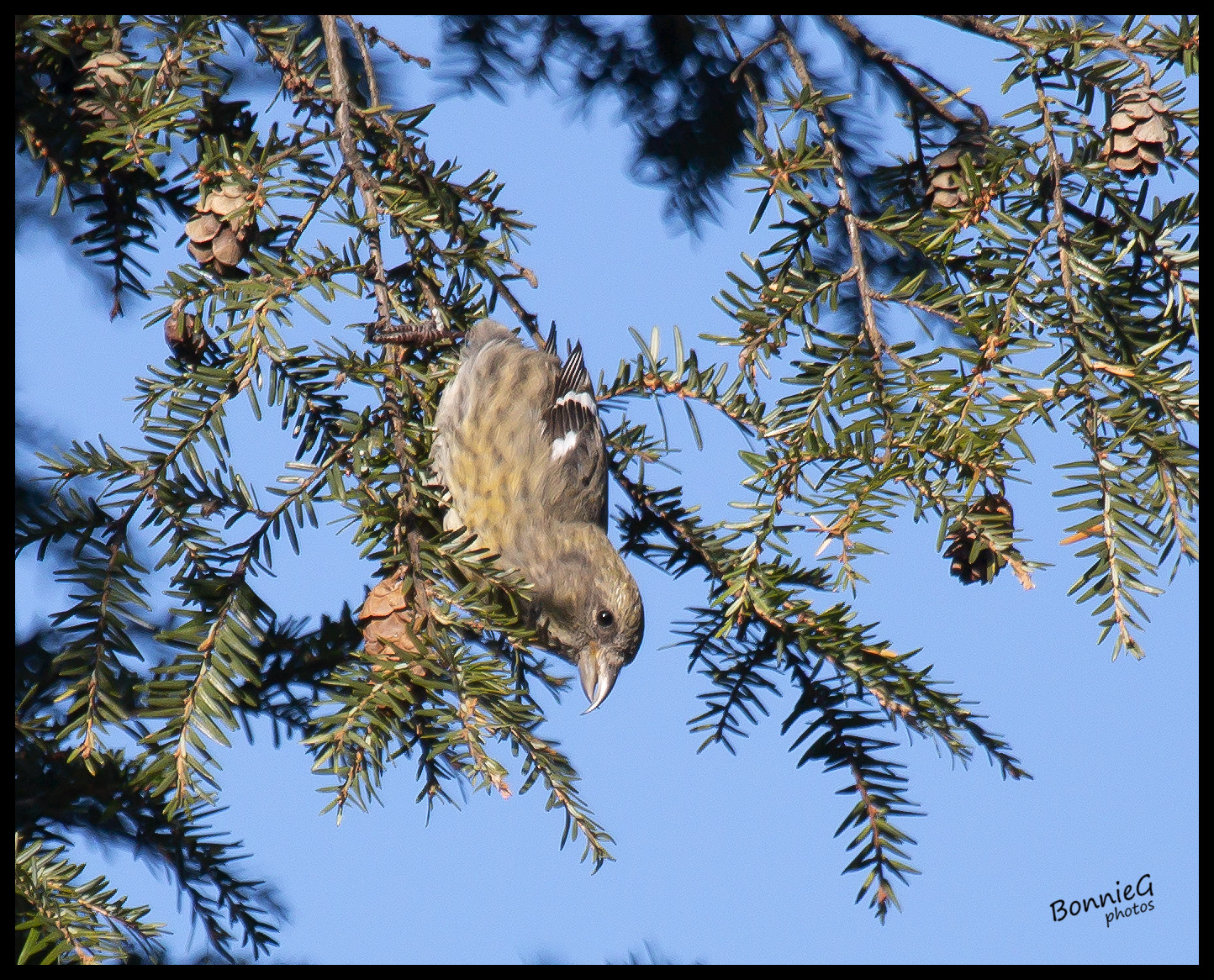 So that's it for the White-winged Crossbill.  Done with them.  Cross it off the list.  Now for the Red Crossbill which has been seen in the Arboretum too ….
Go Birding.  Take Pics.  Share here.
Happy Birding!
Mike
PS – If you happened on this page while browsing the web and want to know more about GreatBirdPics.com click HERE.