GBP Bird Photograph of the Week – 6/30/23
This image by AlwaysBirding had to be our Bird Photograph of the Week.  Captured at just the right moment, the Wild Turkey's shadow on the wall as it flies up is eye-catching.  Great job of anticipating the bird's flight to the top of the wall!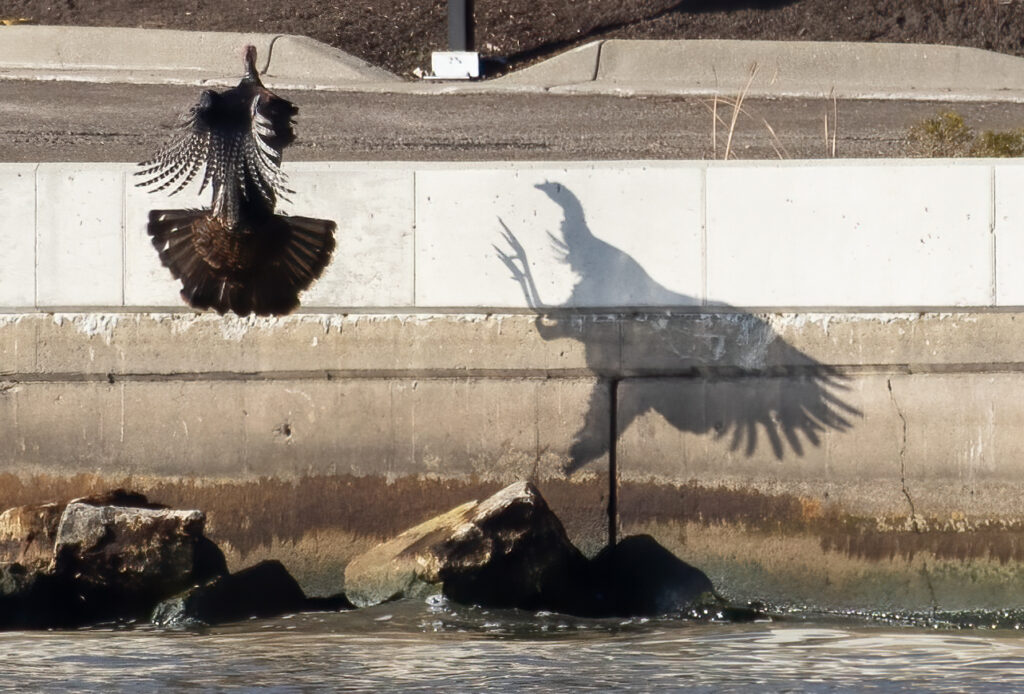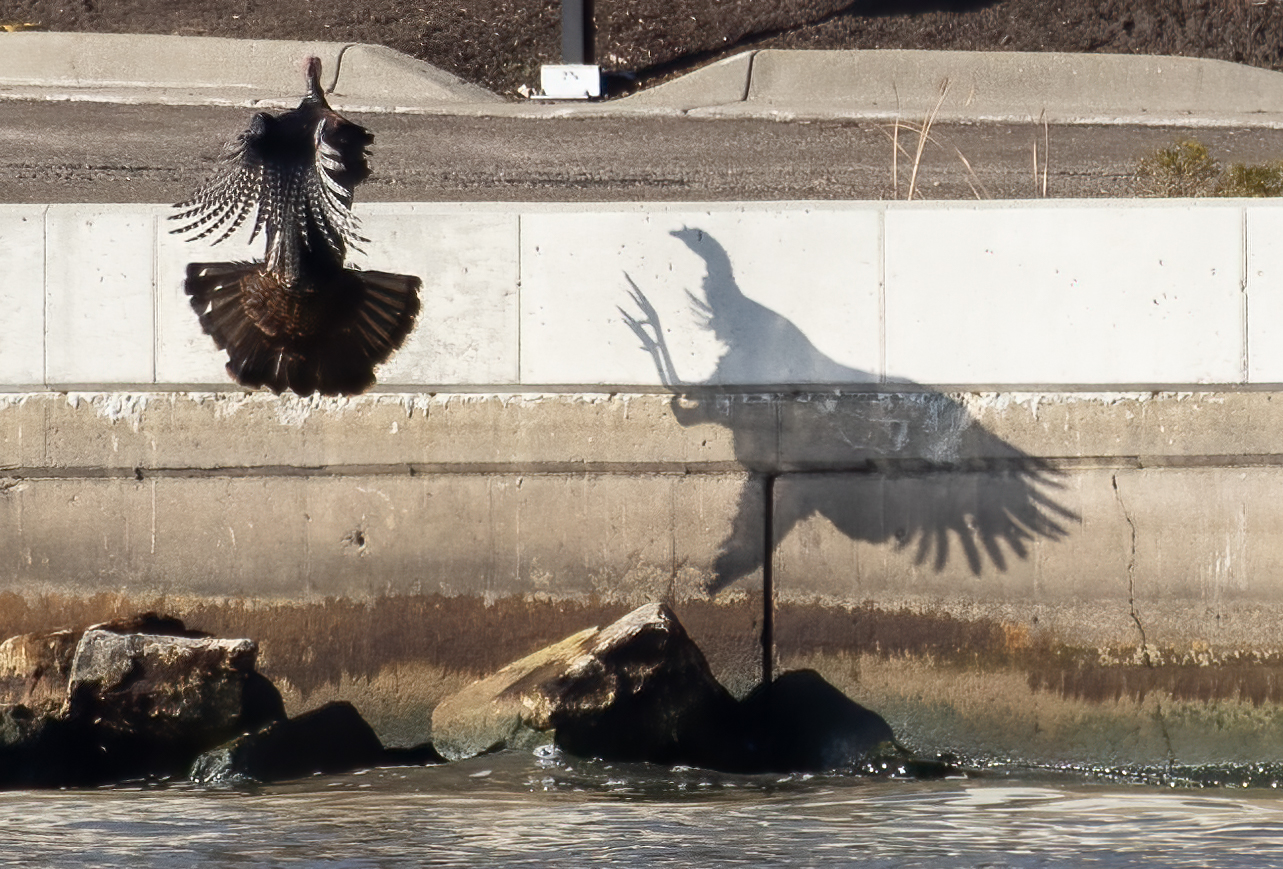 ---
If you enjoy seeing beautiful pictures of birds from around the world and reading about them Click Here to sign up for our mailing list.  Members can post their own GreatBirdPics and learn more about bird photography techniques.