Please Help: Wednesday's GBP Notes contained a brief survey.  I would appreciate it if you could take a minute or two to take the survey so I can make improvements to these daily emails.
Our Bird Photograph of the week goes to Emil Baumbach for his stunning picture of a Blue-gray Gnatcatcher feeding its young.  Great action shown – Award Worthy!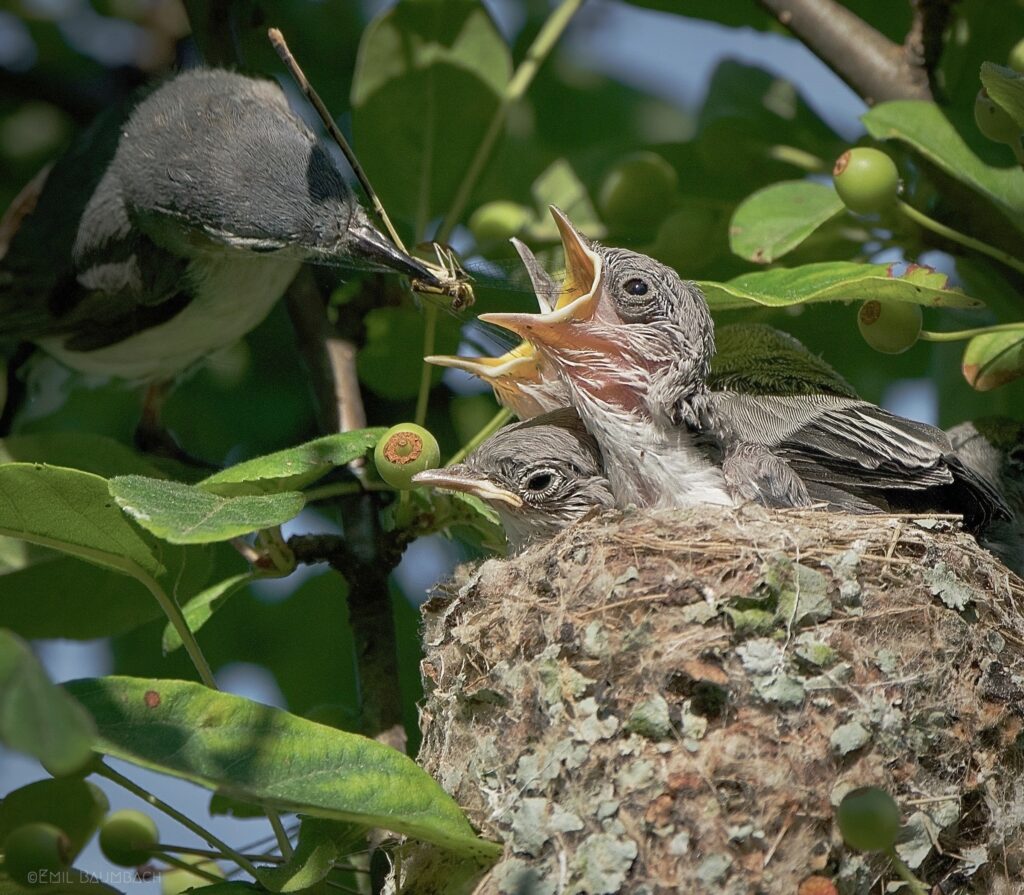 ---
If you enjoy seeing beautiful pictures of birds from around the world and reading about them Click Here to sign up for our mailing list.  Members can post their own GreatBirdPics and learn more about bird photography techniques.