What's Your Bird Photography Philosophy?
Bajadreamer has been sharing some wonderful pics of birds he recently saw in Ecuador.  He's accompanied his pictures with some insightful thoughts about bird photography; his latest was what elements he looks for in order to get a GreatBirdPic.  Here's what he had to say (followed by the picture he took):
"When shooting a photograph of birds, ideally I like to have it all. By that I mean beautiful bird, great background and perch, high IQ [Image Quality], good head angle (bird looking at me), and engaging action. Unfortunately that scenario is uncommon, even rare. So we all take what we can get. This bird, a Violet-tailed Sylph, is a good example of that. Beautiful bird-yes. Beautiful flower ("perch")-yes. Nice background-fair to good. Good IQ-fair to good. Action-yes – BIF with tail flared. What we do not have is head angle-the bird is looking away from me. In this scenario, truly you cannot have it all. If you want the beautiful tail colors you have to look at the bird from behind. He is interested in the flower."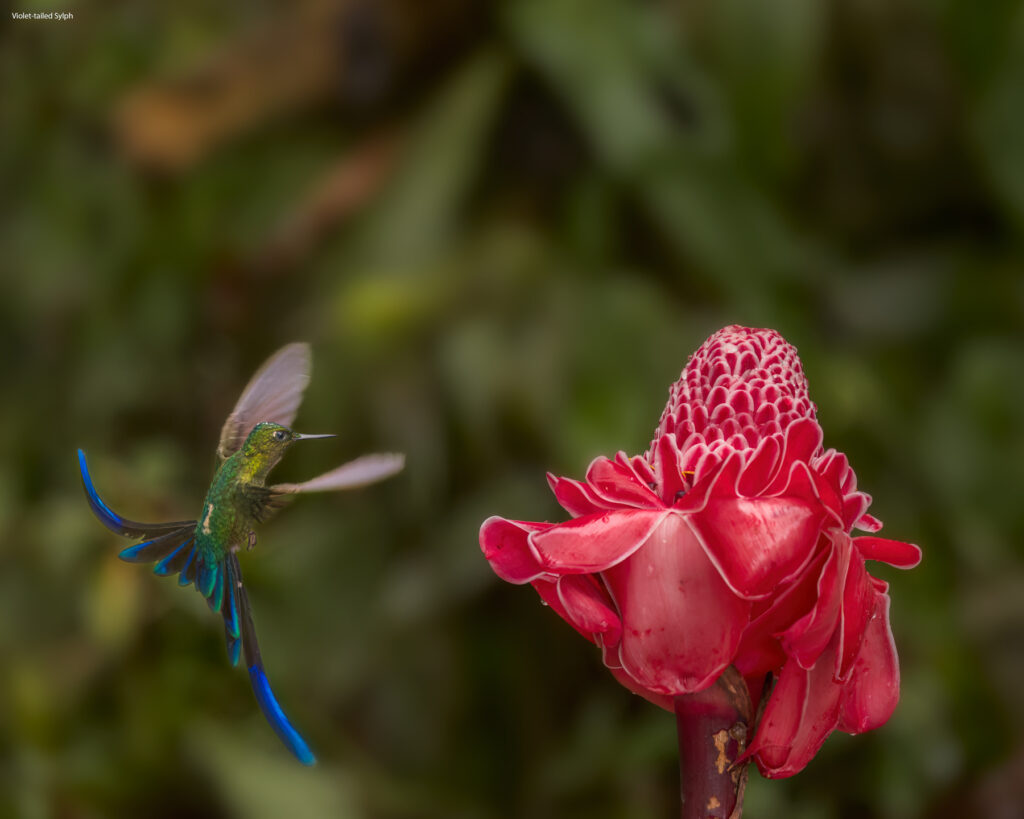 As you look at the picture you can see the elements Bajadreamer listed.  No, he didn't get the bird looking at the camera but it was a worthwhile tradeoff to see the colorful tail.  Thanks for sharing your bird photography philosophy!
---
Click Here if you would like to learn more about GreatBirdPics.  Membership is free; members can post their own great bird pics,  create an online gallery of their works, and receive emails about bird photography and birding.