Skimmers are Ugly. That Makes Them Beautiful
One of the birds that fascinated me during my walks down the beach on Tybee Island, Georgia was the Black Skimmer.  About 200 of them would cluster together on the beach just beyond where the last wave crept up to.  It was the only spot I found where they congregated, and when resting tended to all face the same direction.

When you get a closer view you'll notice the very unusual bill – the lower mandible is much longer than the upper one.  Why? you might ask.  Putting the name "skimmer" together with the bill gives you the answer.  The bird will open its bill and use the lower one to skim across the water in an attempt to capture small fish, insects, mollusks and crustaceans swimming near the surface.  Pictures of that action coming up in a future post.
Below is a pic of a Black Skimmer coming in for a landing.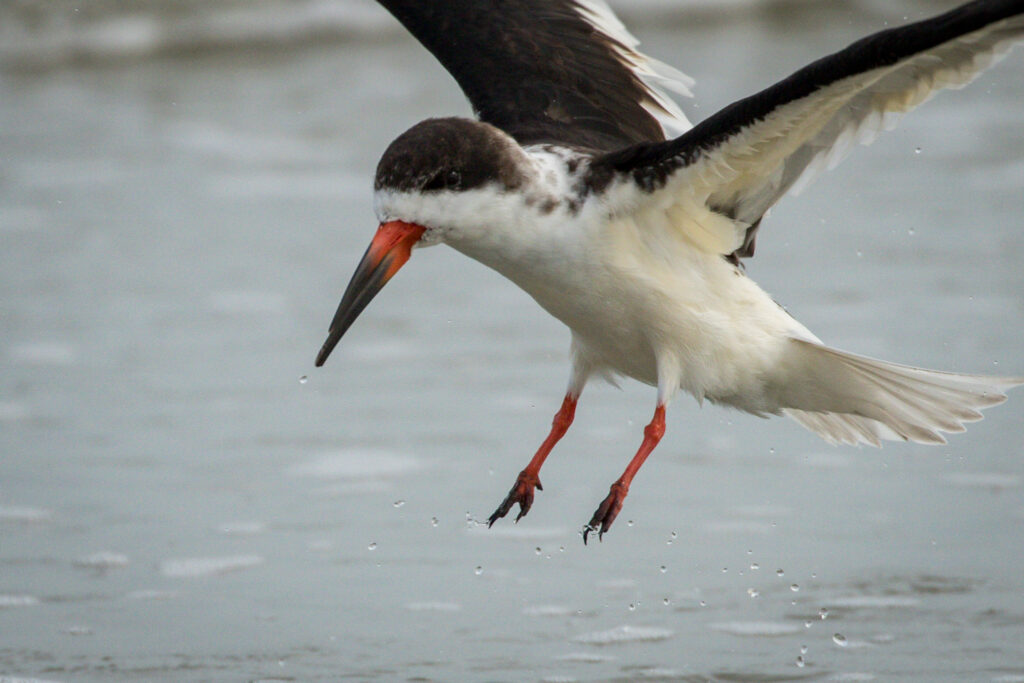 As I was observing the flock of skimmers resting on the sand I spotted a little boy coming down the beach.  As soon as I saw him I knew he was going to take a run at the flock – how could a little kid resist?  Sure enough the boy took off toward the lead birds and within seconds the entire flock took off over the ocean.  I got just as much of a thrill seeing that as the kid (well, maybe not quite as much).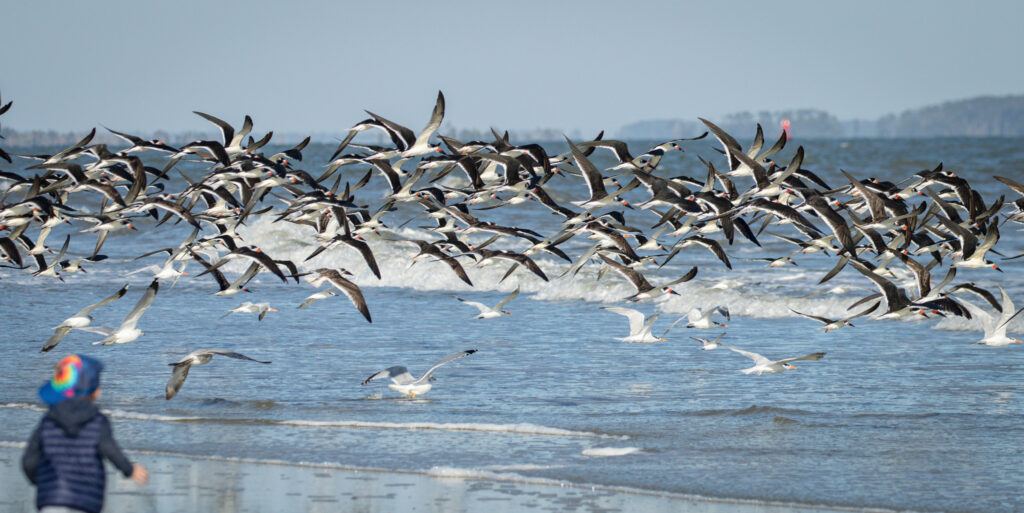 PS – Thanks for everything Teri and Dennis!
Stay Safe.  Go Birding.  Take Pics.  Share Here.  Repeat.  
Mike
---
If you would like to learn more about GreatBirdPics.com Click Here.  Members can post their own great bird pics, create an online gallery of their works, and receive regular emails about bird photography.