Description Gives Context
An interesting description accompanying a photo gives context to that image.  Although the image may be beautiful in itself, providing a couple of sentences describing the setting or how the shot was obtained will enhance the viewer's appreciation of the photo.  For example, take a look at the photo below: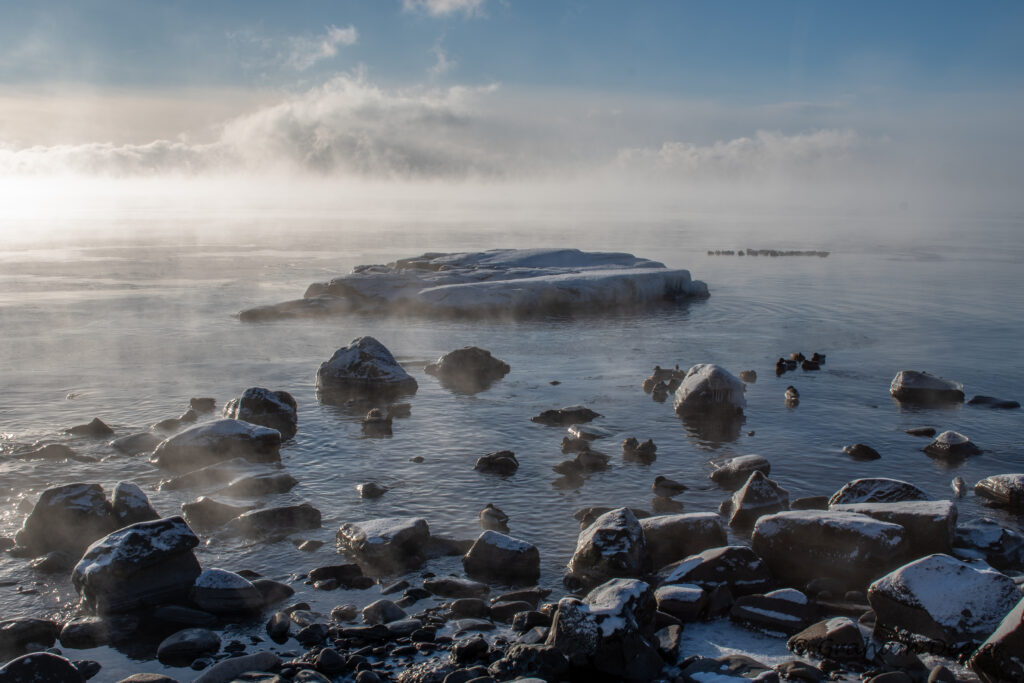 At first glance it looks like some rocks in the water with steam near the surface.  Now read the description that Osprey60 wrote about it:
"The Mallards are more of an accent here than the subject, but I really like this image of a partially frozen Lake Superior. The temperature was -20º F at this point in the day."
Did you get all that the first time you looked at the picture?  Go back and look at the picture again – do you see the Mallards?  Do you feel the cold coming off the water as steam?  A completely different image appears with just a little context from the description.
Sometimes I struggle to add descriptions to my pictures so I alway appreciate it when members take the time to provide an interesting one.  Thanks, Osprey60!
Stay Safe.  Go Birding.  Take Pics.  Share Here.  Repeat.  
Mike  
---
If you would like to learn more about GreatBirdPics.com Click Here.  Members can post their own great bird pics, create an online gallery of their works, and receive regular emails about bird photography.