Bird Photograph of the Week
Our Bird Photograph of the Week comes from Bajadreamer of a Golden Tanager he took while in Ecuador.  This image nicely illustrates one of the three possible ways of framing a reflection shot – the centered image.  This works particularly well when the reflected image closely mirrors the actual bird; kind of a like Rorschach test.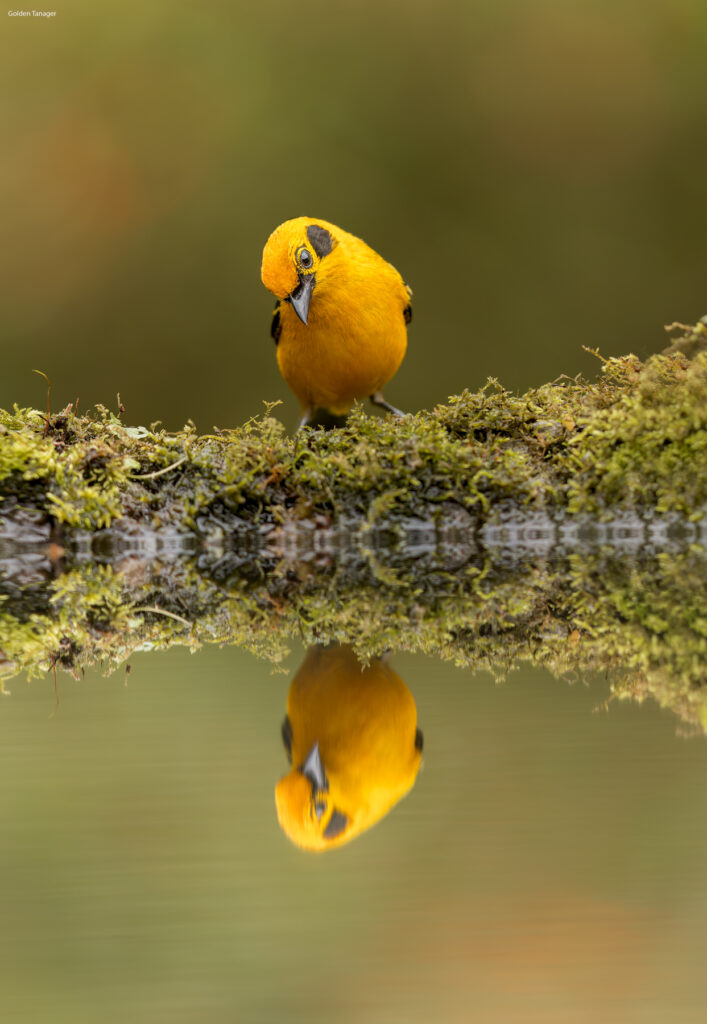 ---
If you enjoy seeing beautiful pictures of birds from around the world and reading about them Click Here to sign up for our mailing list.  Members can post their GreatBirdPics and learn more about bird photography techniques.