I Have My Limits
As I mentioned last week we went to Calumet Park, on Chicago's south-side lakefront, in search of a Ross's Goose reported there.  We found about a thousand Canada Geese in a large field and slowly drove around the perimeter searching for that one white goose (we drove because it was about 15º out).  Finally we spotted it on the far end of the field.  It would forage for awhile and then rest among all the Canada Geese.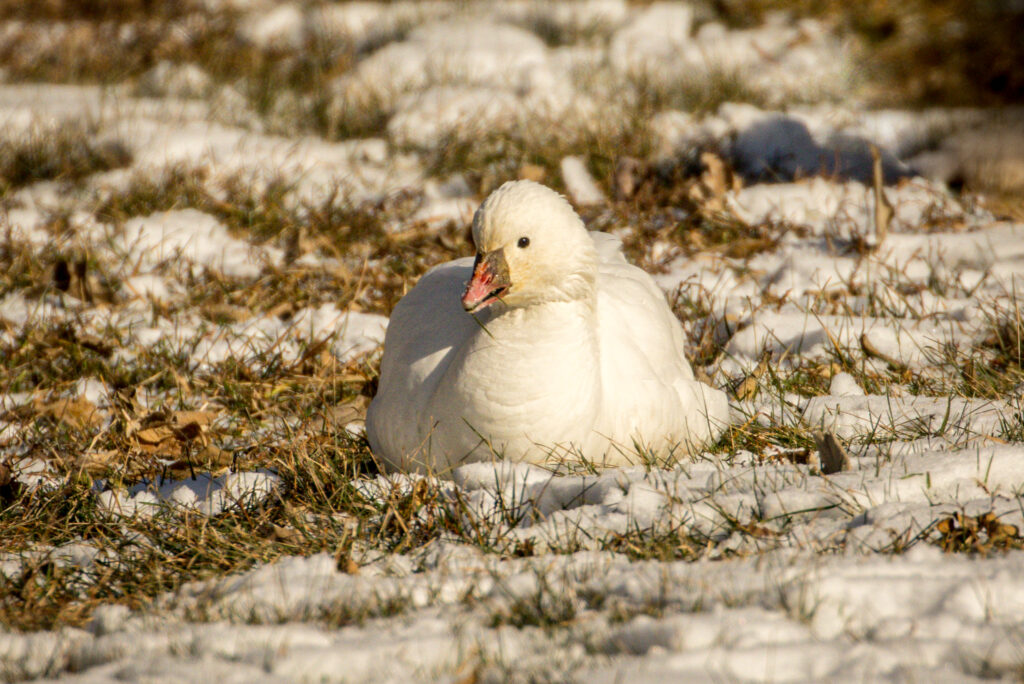 The Ross's Goose was on the periphery of a large group of Canada Geese.  At times it stayed just beyond the Canadas and at other times it walked right through the middle of the flock.  Once, a Canada took exception to the Ross's Goose and aggressively hissed.  The Ross's quickly retreated.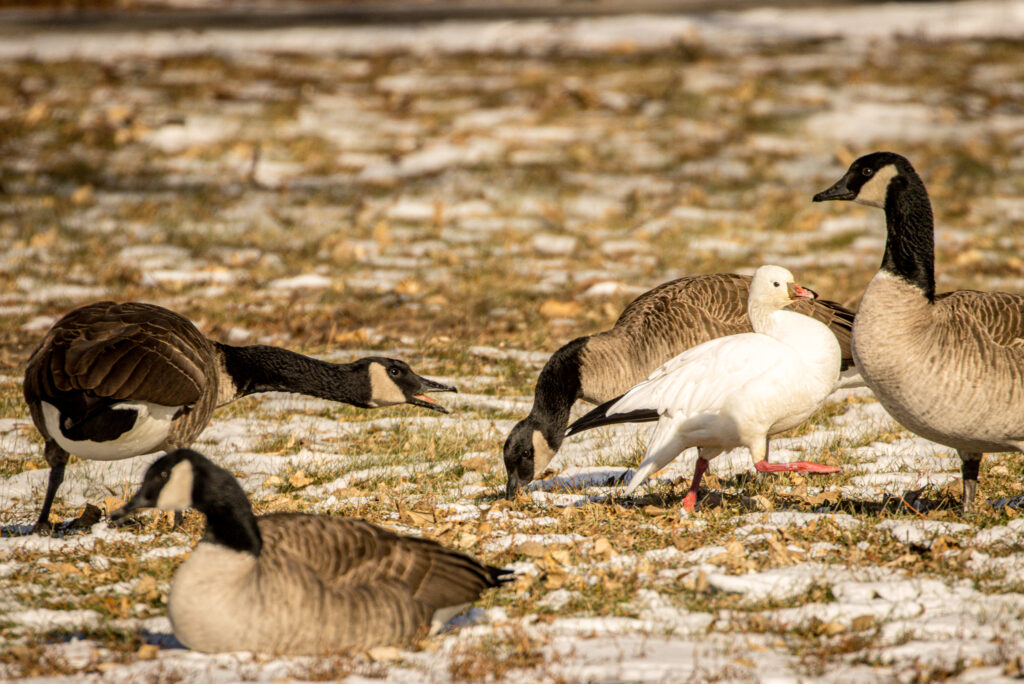 The flock of Canada Geese and the one Ross's Goose were flushed (I swear I didn't cause it while approaching for just one more picture) while they grazed in a field.  They all flew off at the same time and landed about 200 yards away on frozen Lake Michigan, settling down about 40 feet off the edge of the beach.  Although I had plenty of shots of the Ross's we drove back toward the lake to see if we could spot it again (and a reported Cackling Goose).  As we approached the iced-over lake I noticed several photographers there also in search of the Ross's Goose (I don't think they saw it in the field as we had).
I'll be darned, but a couple of them got as close as they dared to the Ross's out on the frozen lake and laid down on the frozen ground/lake to take shots of it!  One on his back and the other in a prone position.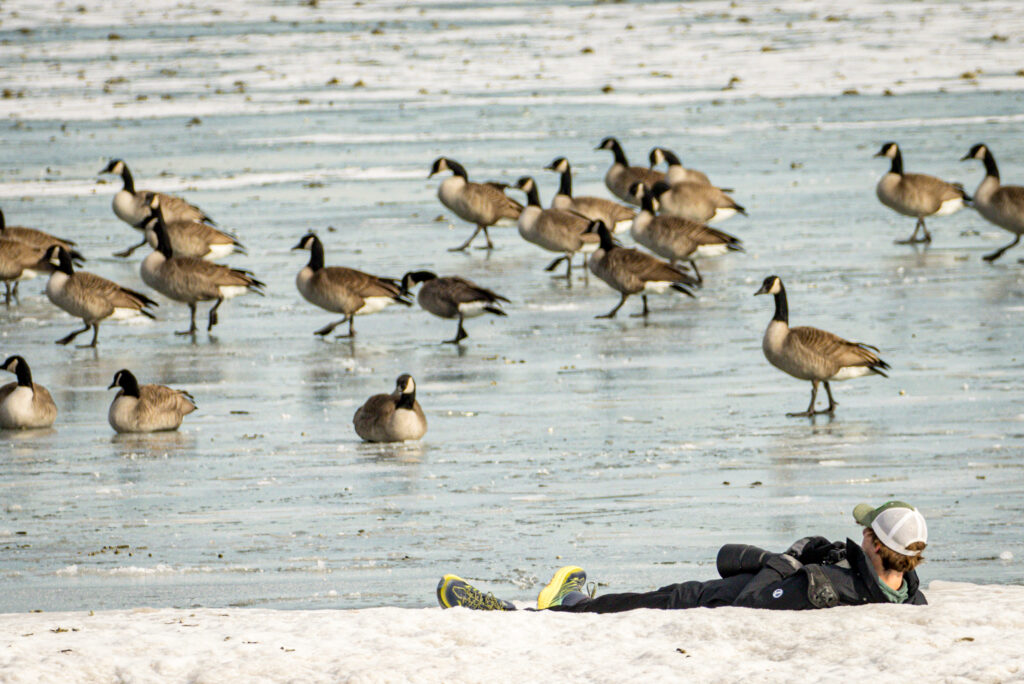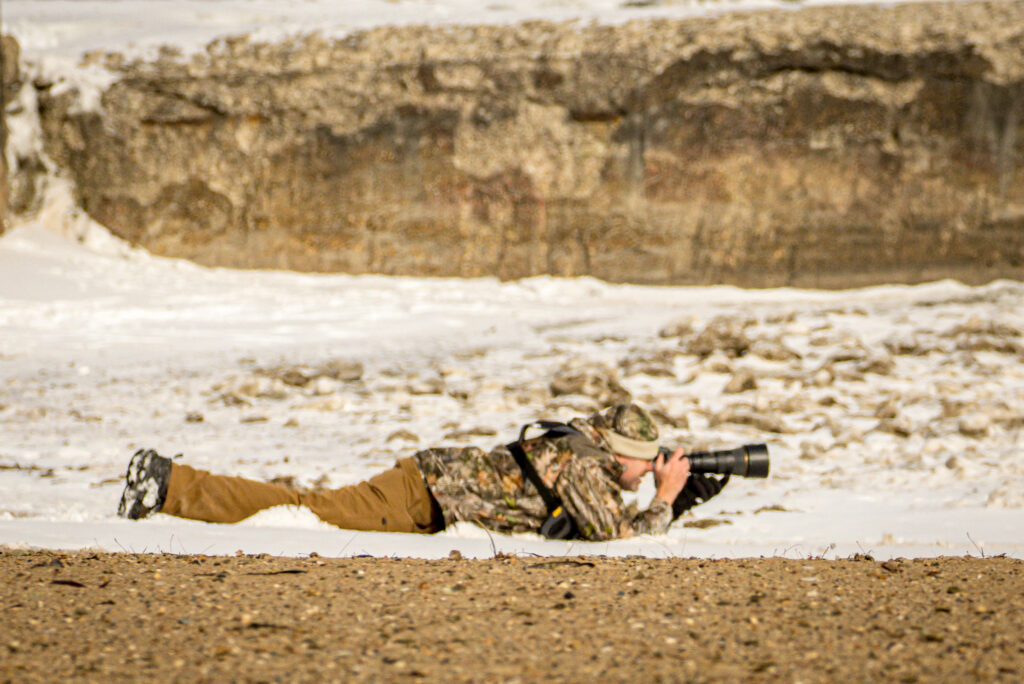 Yes, I was standing out there in 15º weather but I was not about to lie down on the frozen beach to get  pictures of that bird!  Call me a less-than-dedicated-bird-photographer but don't call me Crazy!  I don't know what kind of shots they ended up with, but I got one I thought was pretty good – while standing up.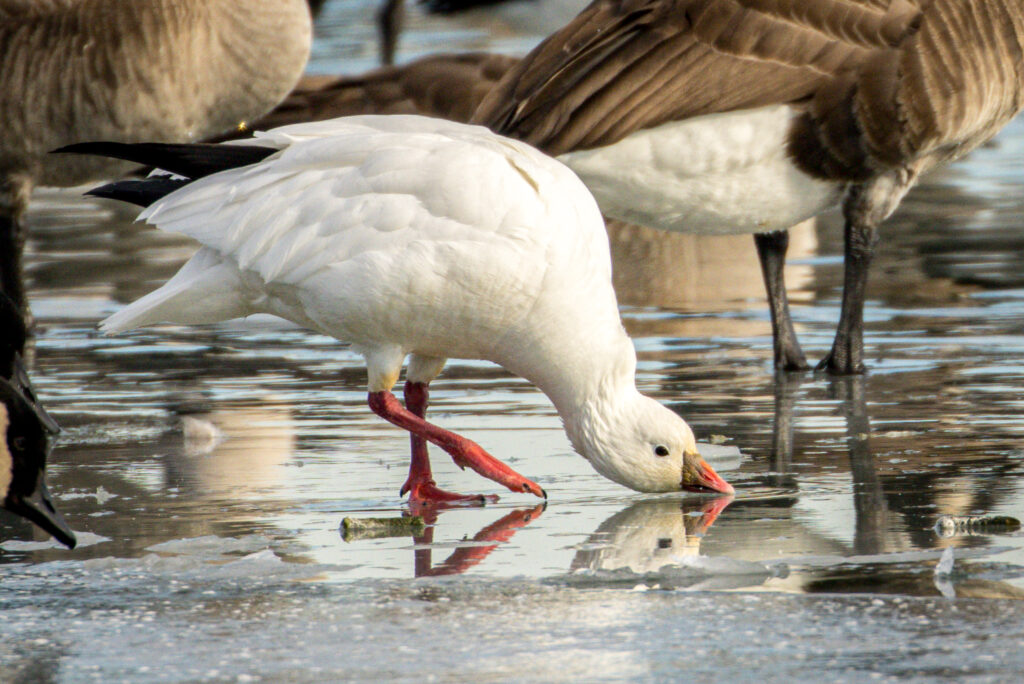 The Ross's Goose was drinking from some ice-melt atop the sheet of frozen Lake Michigan.  I even get a partial head reflection.  Standing up!
---
Click Here if you would like to learn more about GreatBirdPics.  Membership is free; members can post their own great bird pics,  create an online gallery of their works, and receive emails about bird photography and birding.