Barred Owls
Owls are a favorite of many birders; our attention is drawn to these mysterious hunters of the night.  Some of our members have been out getting great shots of Barred Owls during the winter.  Take a look:
Emil Baumbach starts us out with this closeup of a Barred Owl on a dull gray day.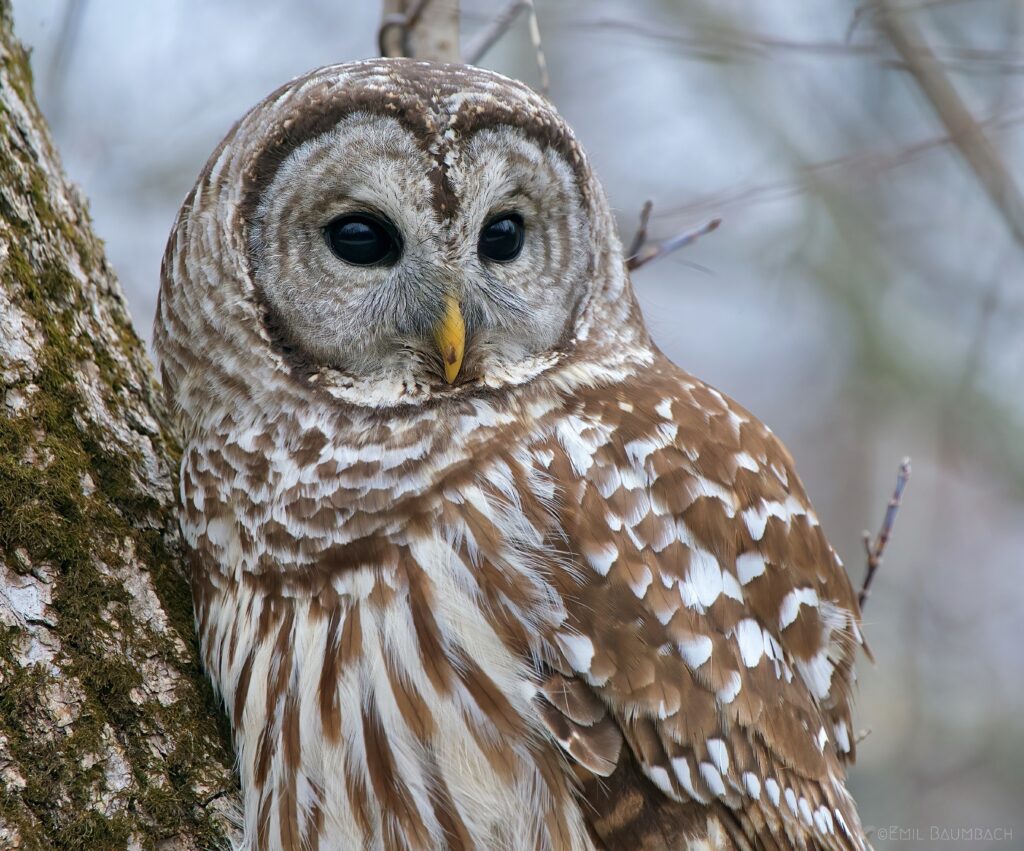 Birder2011 loves owls.  She hunts them down and gets the shot.  Be sure to click on the picture below and read about how she got this one: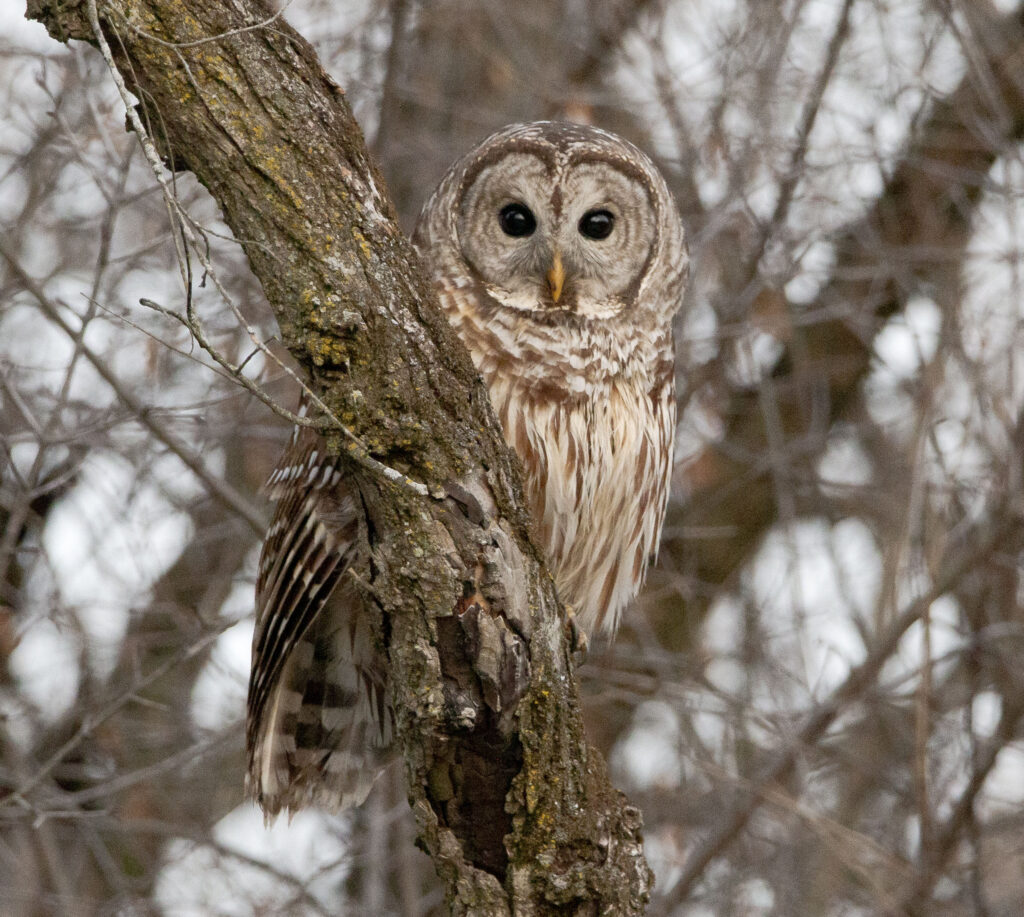 Our final Barred Owl of the day was submitted by Ronald Zigler in a beautiful snow-covered setting: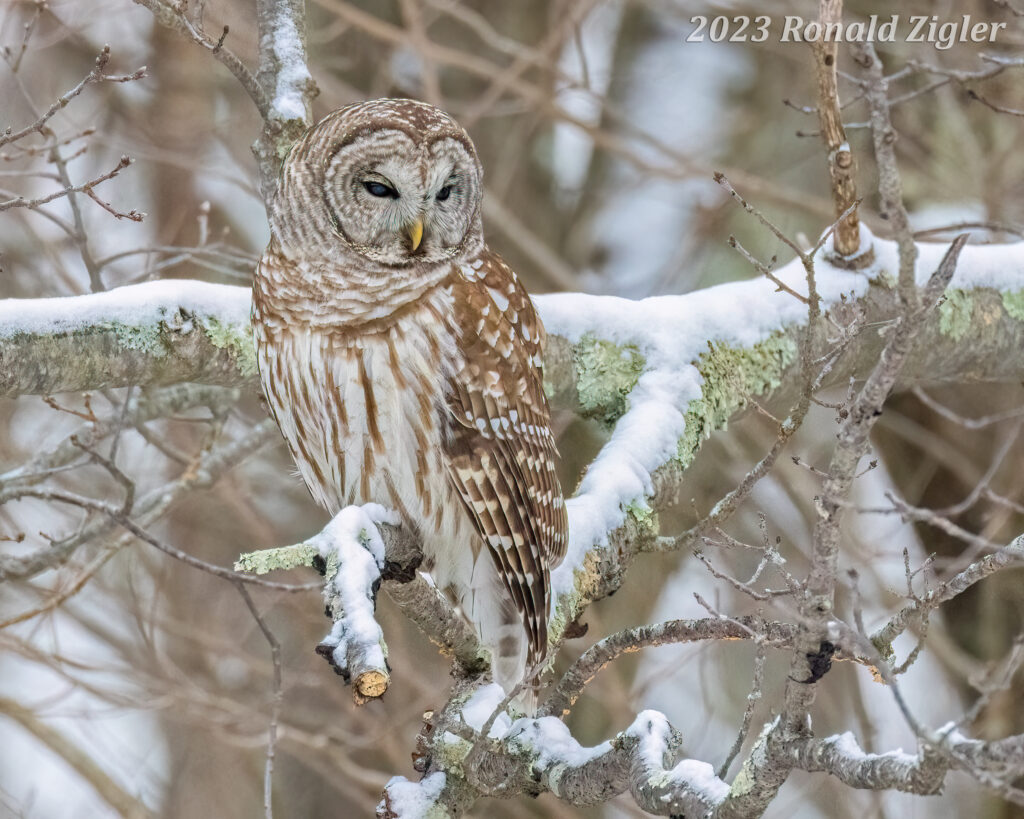 ---
if you enjoy seeing beautiful pictures of birds from around the world and reading about them Click Here to sign up for our mailing list.  Members can post their GreatBirdPics and learn more about bird photography techniques.