Size Matters
Back from a wonderful nine days in Ireland; we toured the southern half of the country and enjoyed every minute of it (although there were some harrowing moments driving a stick-shift on the "wrong" side of the road going down one-and-a-half lane streets with a tour bus coming at us).  More on Ireland later (yes there were some birds there).
A week ago I shared about ordering a new Canon R6.  I watched a couple of videos on how to set it up for bird photography and then took it out in the back yard and took some shots of the birds at one of our feeders.  I then took some shots of the same feeder with my five-year-old 7D Mark II.  Based on those two shots I questioned whether the R6 was for me.  Here are the two shots:
Canon 7D Mark II with 400mm lens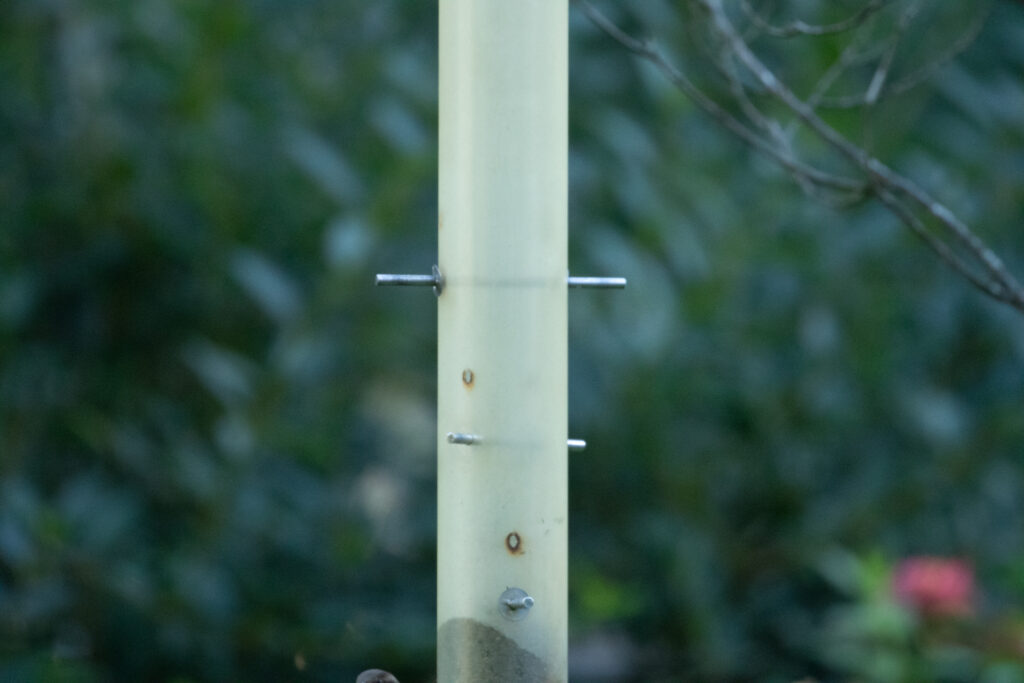 Canon R6 with 400mm Lens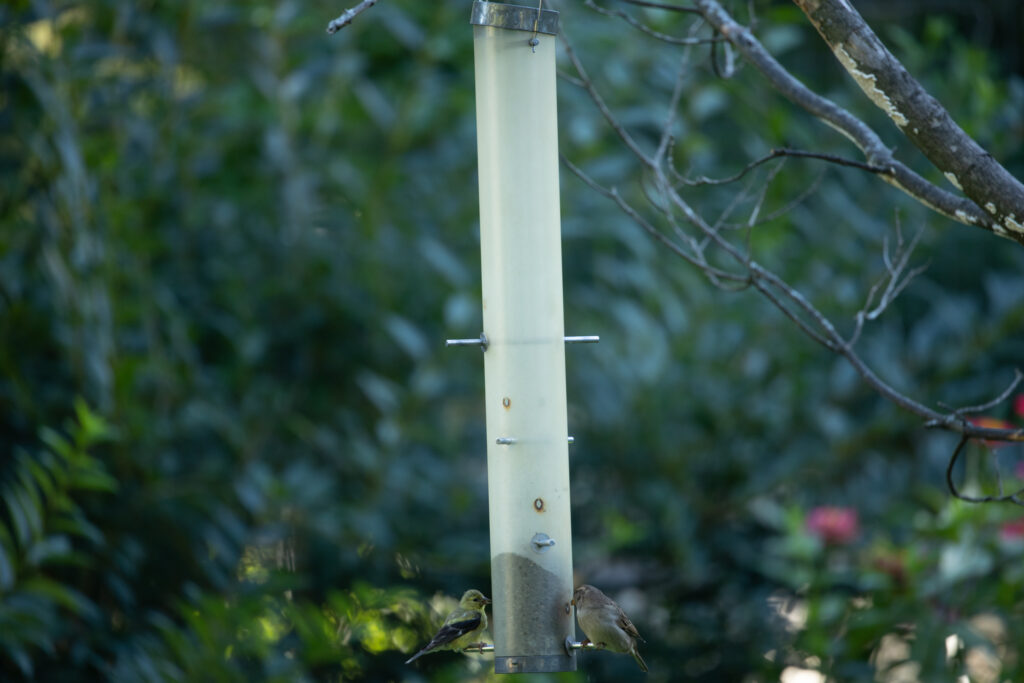 What did I overlook in my research?  As you can see above, the top picture taken with the Canon 7D Mark II is a tighter shot – you see less of the feeder than the bottom shot taken with the Canon R6.  Both were using the same lens zoomed in to 400mm.  The difference is due to the fact they have different types of sensors (the critical part of a digital camera that captures the light).  The Canon 7D Mark II is a crop-sensor camera and the R6 is a full-frame camera.
In a nutshell, the 7D's sensor is smaller (22.4 X 15 mm) than the R6's (35.8 X 23.9mm).  The 7D's sensor is smaller because the camera "crops" off the edges of the image entering the camera, effectively increasing the image's size.  In fact, the resulting image is 1.6 times larger (called the Crop Factor of the camera).  Full-frame cameras don't crop the image so its Crop Factor is 1.0.  If you would like a more detailed explanation of the Full-Frame vs. Crop-factor cameras see this excellent article from Adobe.
Just a few more numbers and I'll get to the point – both pictures above end up with 5472 x 3648 pixels on each edge of the image, or about 20meg pixels.  However in order obtain the same size image created by the crop-sensor 7D with the full-frame R6 I have to use Lightroom to crop its image down to 3467 X 2312, or about 8meg pixels.  Less pixels means less definition.
Taking this into the field while birding, a bird that would fill up the frame on my old 7D would look smaller on the new R6.  I would then have to crop the image on the R6 down quite a bit just to get it to the same size as my old camera.
You lose detail when you crop, and I crop a lot doing bird photography (those darn birds keep flying away when I try to get close).  If I were to stay with the new R6 I would be cropping off a lot more than I would with my old 7D.  So I am in a quandary – stay with my old crop-sensor 7D and crop less or get a new full-frame camera and crop more?   Or get a new mirrorless crop-sensor camera like the Canon R7?
Luckily I purchased my new Canon R6 from B&H Video and Camera and they have a 30-day return/satisfaction guarantee.  I'm going to take the few days I have left before making a final decision.  Any thoughts?
---
Click Here if you would like to learn more about GreatBirdPics.  Membership is free and members can post their own great bird pics, create an online gallery of their works, and receive emails about bird photography and birds.