Subtle Differences in Focus
Last week I offered two pictures of a European Stonechat sitting on the head of a statue and asked which one was a better picture. Yesterday I shared my opinion that the top picture, because it showed a "catchlight" in the eye, was the better pic.  I took those pictures while visiting the Cliffs of Kerry in Ireland.  Behind the statue was a field of native grasses and there were several more Stonechats hopping from stalk to stalk.  It was breezy that day so the bird would wave back and forth as it perched up on a branch – I took several pictures of one sitting there just to be sure I got at least one good pic of it.  Here are three of the pics I took below.  Take a careful look at each and see if you can determine which one has the best focus (you may need to view the pics on a screen bigger than a phone to see the differences).
Shot 1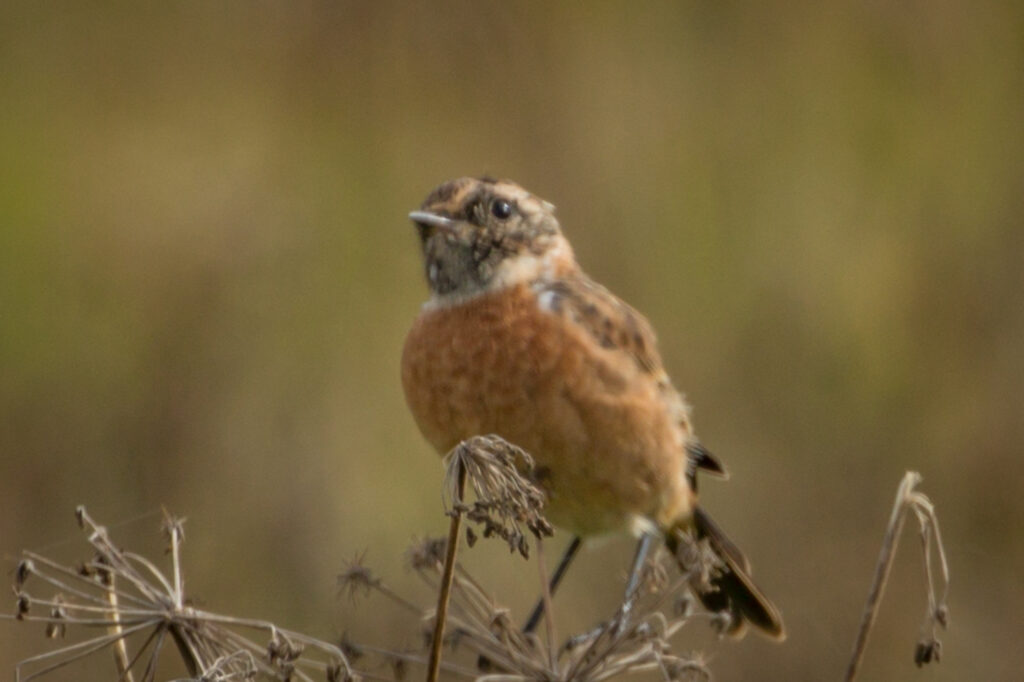 Shot 2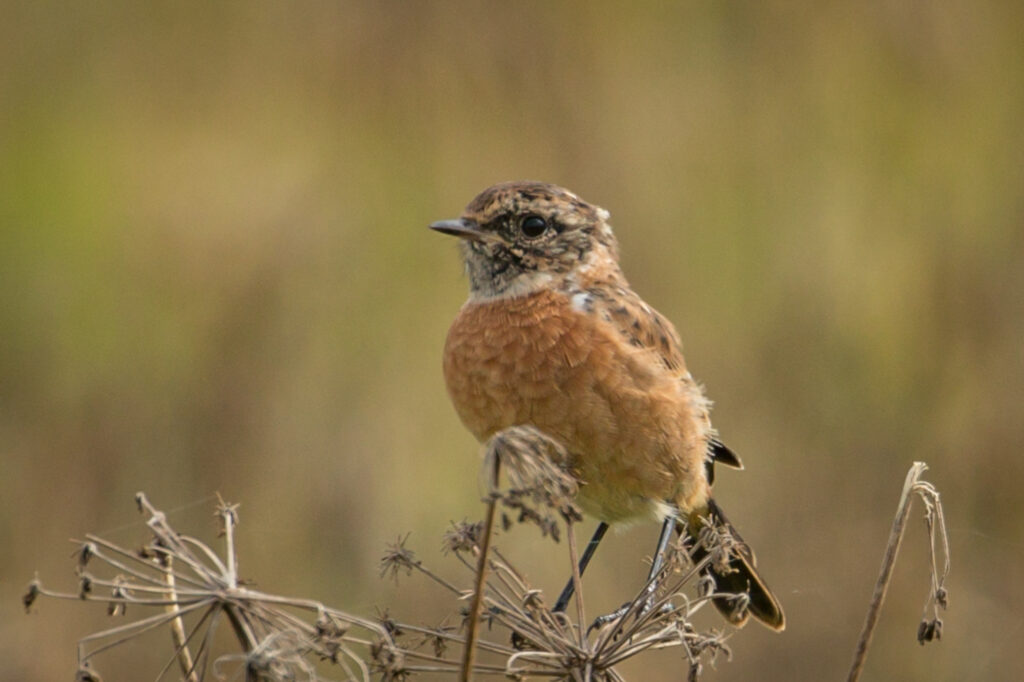 Shot 3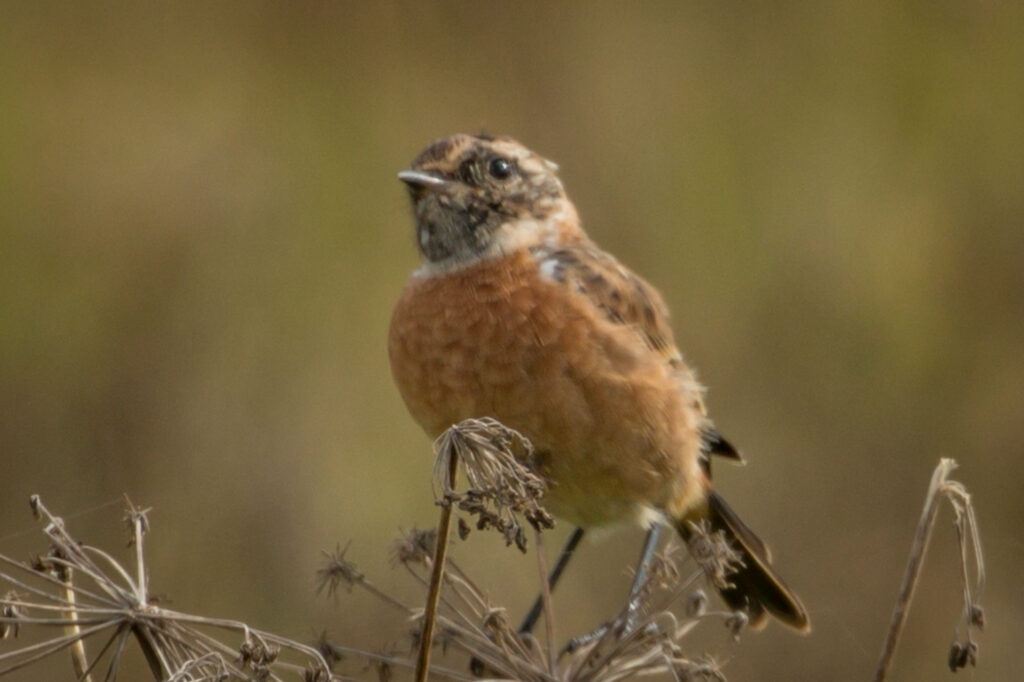 It may be easy to see that one of them is in focus, whereas two of them are not.  But why aren't the two of them in focus?  Each is not in focus for a different reason – can you figure it out?
---
Click Here if you would like to learn more about GreatBirdPics.  Membership is free; members can post their own great bird pics,  create an online gallery of their works, and receive emails about bird photography and birding.