New Pics Just Landed
As we approach 8,000 pics on GreatBirdPics.com every image is appreciated.  Take a look at some of these that are pretty special:
CampStitchNerdBird captured a White-breasted Nuthatch from the side.  Although these birds are fairly numerous in our region, I have had a tough time getting a picture as good as this one – perhaps getting it from the side is the best approach.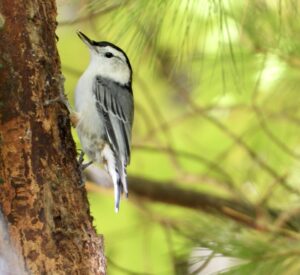 Some people, like Burningnaturephotography, like to get up at dawn and lie on their stomach waiting for birds to come by.  It works!  GreatBirdPic of the Sanderling!  I like how the bird is positioned a little to the right, giving the viewer the opportunity to imagine where the bird is going during its foraging.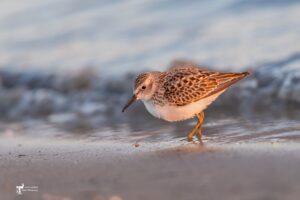 Here are a bunch of flying Bar-tailed Godwits in New Zealand from Rebecca Bowater.  How did they get there?  Click the pic and read what our naturalist says.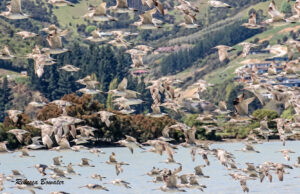 ---
Click Here if you would like to learn more about GreatBirdPics.  Membership is free; members can post their own great bird pics,  create an online gallery of their works, and receive emails about bird photography and birding.