Black Birds Abound
As you know I recently returned from a 9-day trip to Ireland; our first time there.  I went with my wife, Karen, and her sister, Kris.  We did not go with a tour group but arranged everything on-line.  Everyone we met there was so nice – even the eBird reviewer who kept spotting my ID mistakes was complimenting me on my pictures and invited us to participate in their Big Day.
I'm not going to do a day-by-day travelogue (you might remember the 18 days of Thailand I did a couple of years ago, which went on forever).  Instead I'm going to showcase some birds we saw along the way and share a little about where we saw them.  It was not a "birding" trip, but we did make it a point to look for birds along the way – in between pub stops.  As a matter of fact, here's a picture of me and Kris at our first pub stop in Dublin – note the (empty) glass of Guinness in front of me.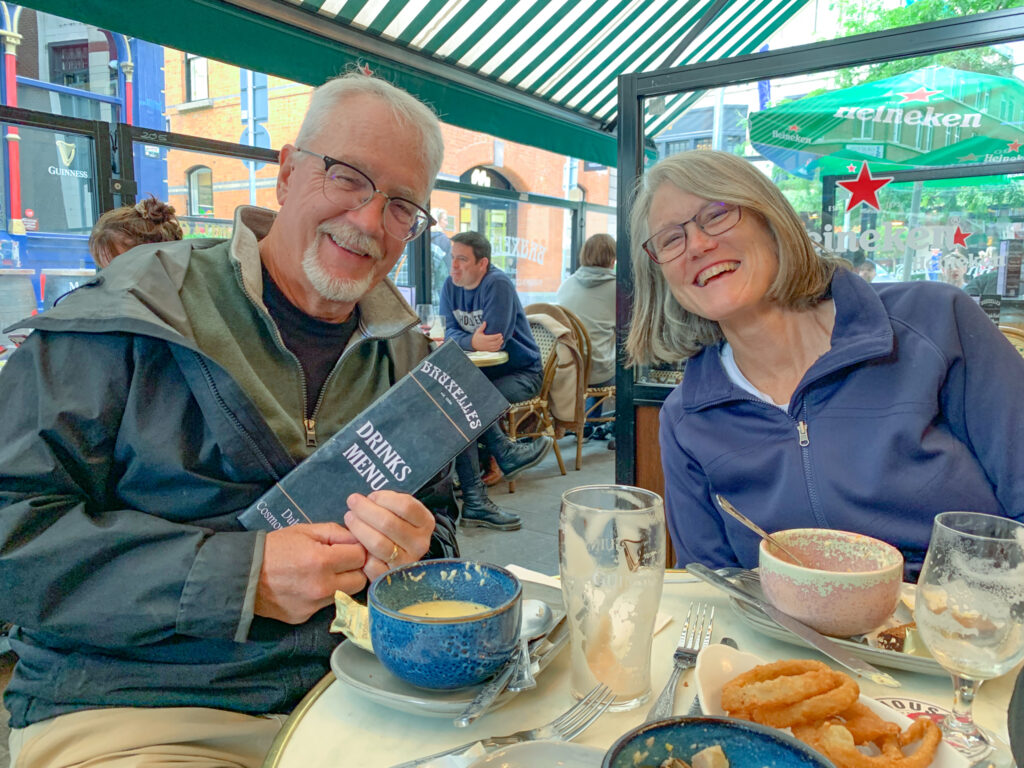 My first impression of the birds in Ireland was that there were a lot of big black ones.  As we drove (down the "wrong" side of the road) in the countryside, small flocks of large back birds would fly over as we made our way around.  The first place where I got some really good looks at these black birds was on the grounds of Killarney National Park in front of the Muckross House.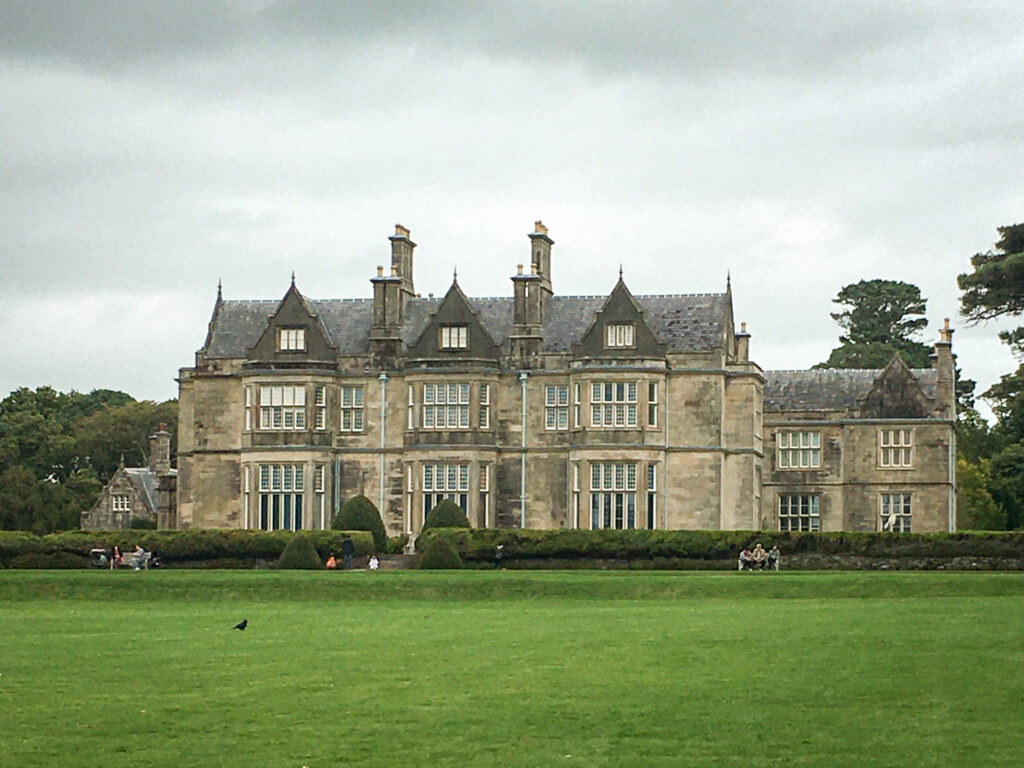 Here's a look at the black bird foraging on the field to the left – a Hooded Crow which is a pretty distinctive-looking bird: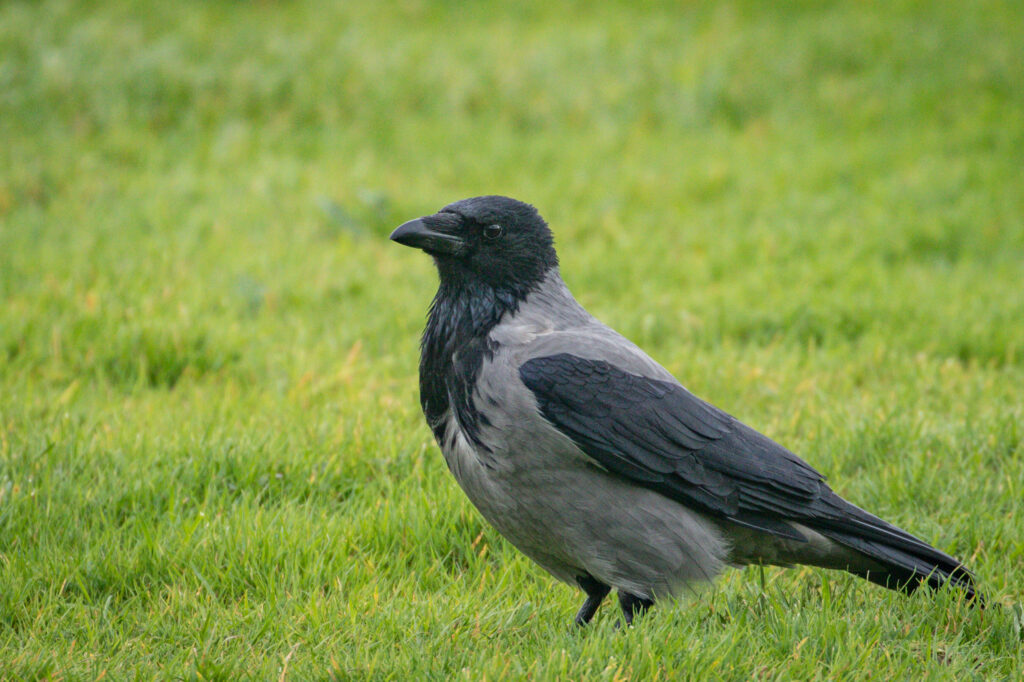 The other larger black bird we saw regularly was the Rook, which is another species of Crow.  At first I mistook one for a Carrion Crow until I found out the those were fairly rare in Ireland.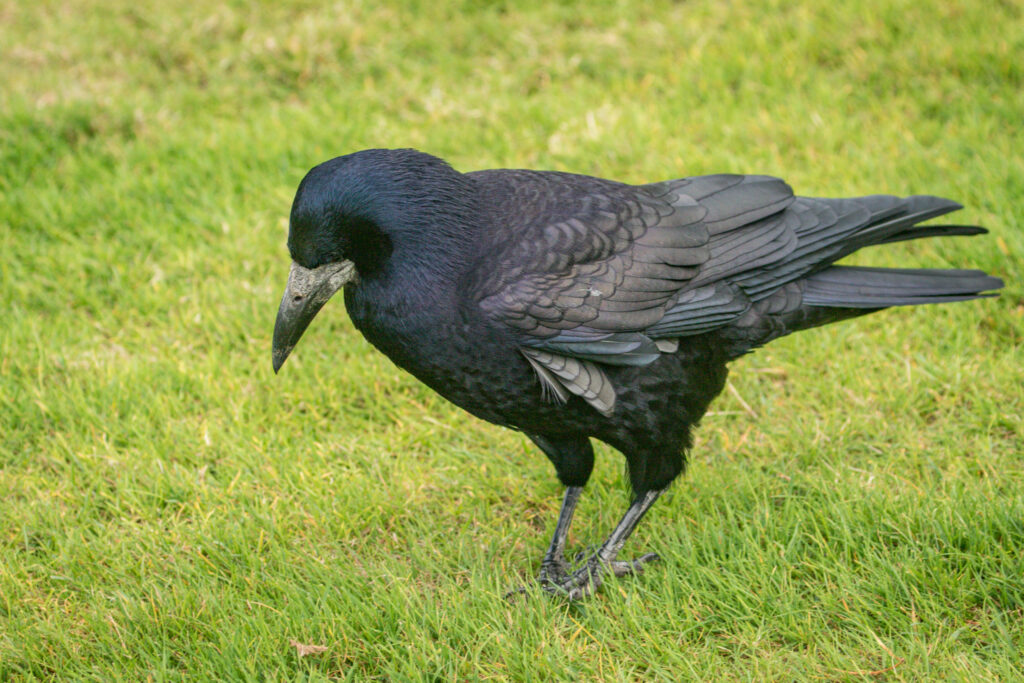 The third species of black bird often found there was the Jackdaw, which was a wee bit smaller type of Crow than the previous two.  Note the very distinctive steel-blue eyes on this bird.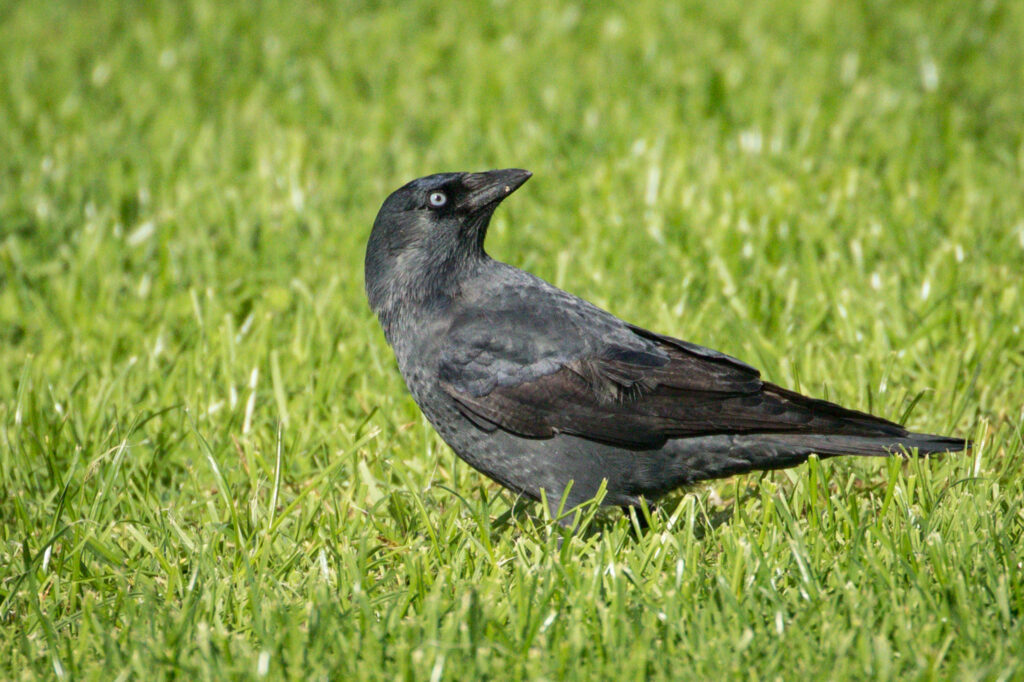 The most frequently seen bird we saw was not all black but was black and white.  The White Wagtail was present in just about every corner of Ireland we visited, and it lived up to its name as it pumped its tail up and down as it foraged on the ground in front of the Muckross House.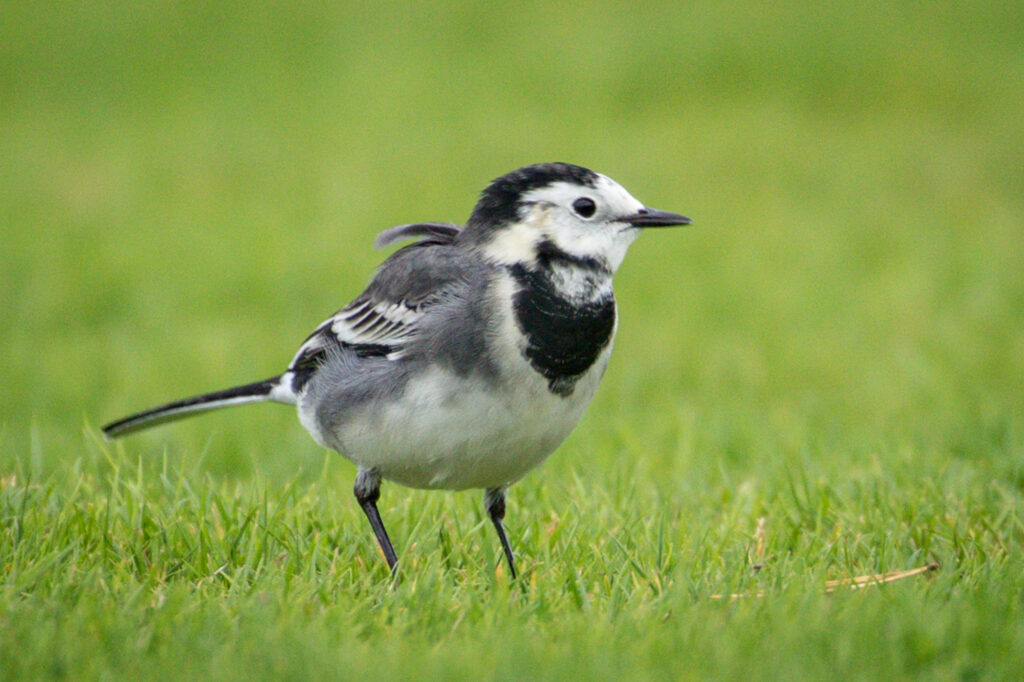 ---
Click Here if you would like to learn more about GreatBirdPics.  Membership is free; members can post their own great bird pics,  create an online gallery of their works, and receive emails about bird photography and birding.