A Couple of Rare Ones
In a never-ending quest to clear out the backlog of pics I've been meaning to get into the site ("down" to only 636) we go back just over a year ago to Whalon Forest Preserve.  Whalon FP has kind of a split personality in that the property is split between two municipalities and has two different habitats.  As you drive in you are in the city of Naperville.  This area has three shallow lakes which attract a lot of shorebirds (Yellowlegs, Sora, Egrets).  As you continue driving through you cross over into Bolingbrook (there's a sign as you enter informing you that if you should need to call 9-1-1 specify you need help from Bolingbrook's emergency services).  On this side of Whalon FP there is a large lake where a variety of waterfowl such as Mergansers, Mallards, and Bufflehead often can be found in the late fall and spring.
We heard that there was an immature Yellow-crowned Night Heron foraging along the stream that flows into Lake Whalon and went to find this rare visitor.  Although we already knew it was a Yellow-crowned NH we would have been able to tell it was not a Black-crowned NH because the spots on the wings were very small and the wing feathers were lined in white.  The Black-crowned NH is more common and the spots on its wings are much larger and its feathers are not outlined.
Sure enough, it was easily found and I was able to get some good photographs of it.  Here are a couple of my favorites.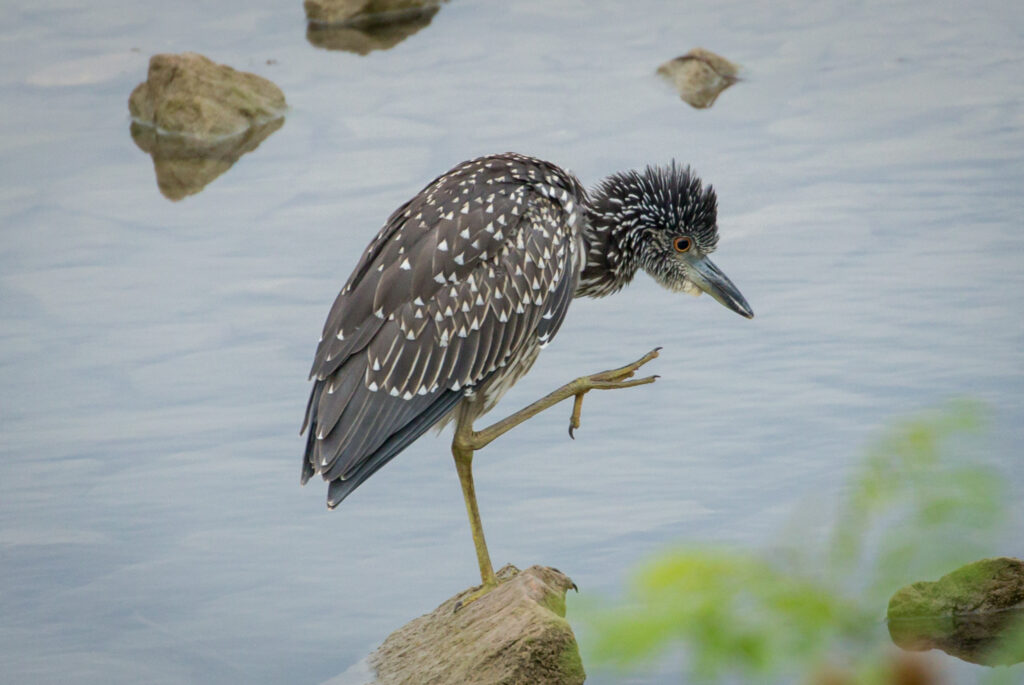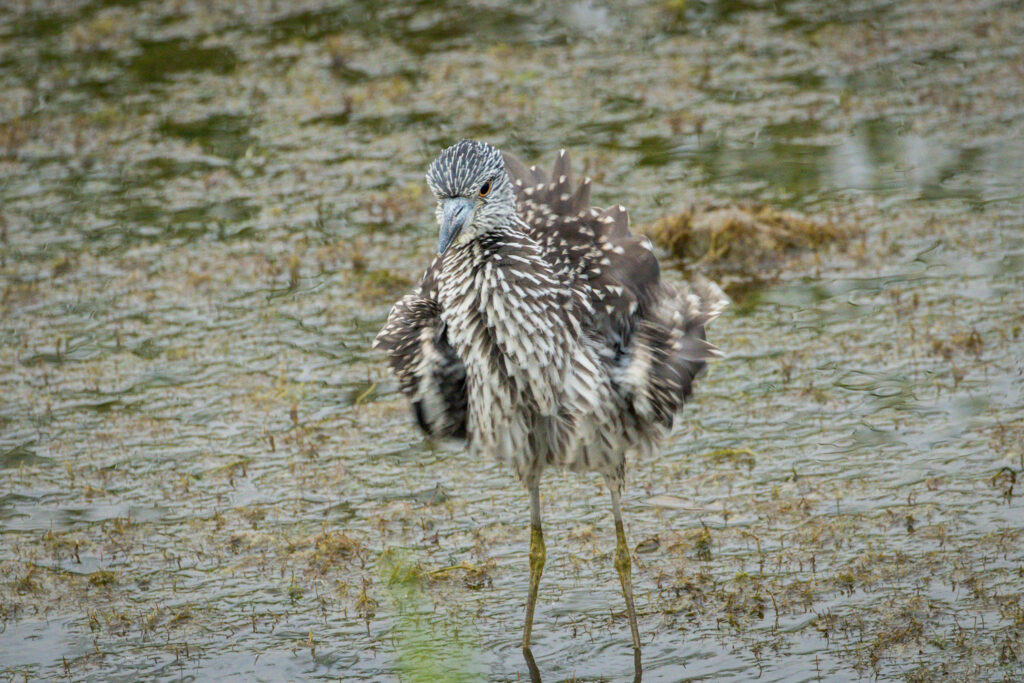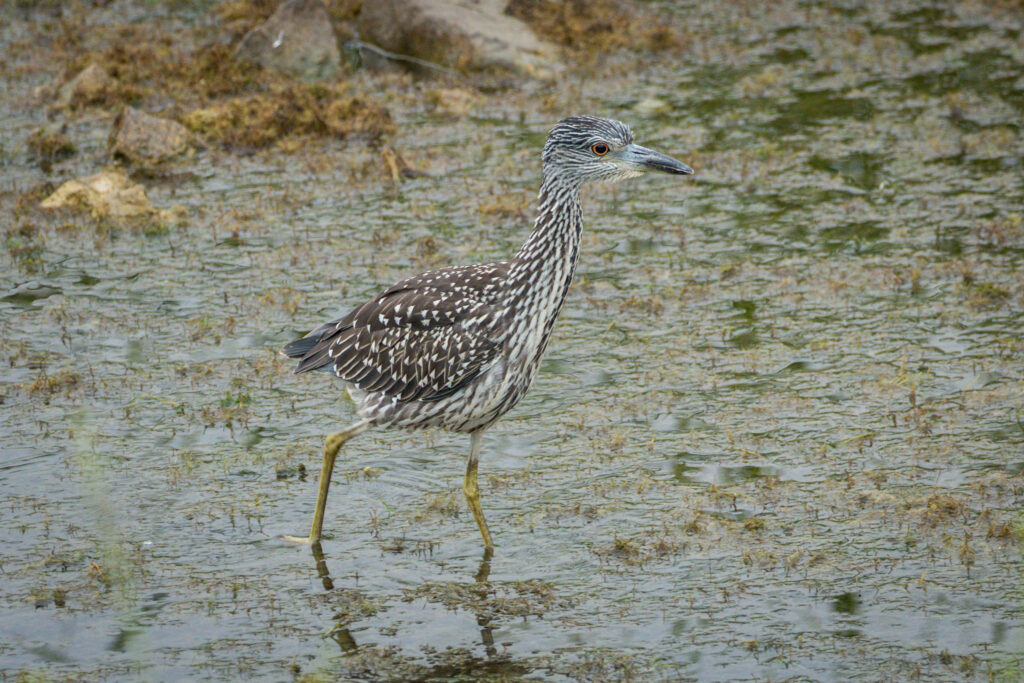 Interestingly enough we also found a Willet in the same area.  A Willet is a common shorebird in Florida but doesn't visit Illinois very often.  Here's a look at the Willet: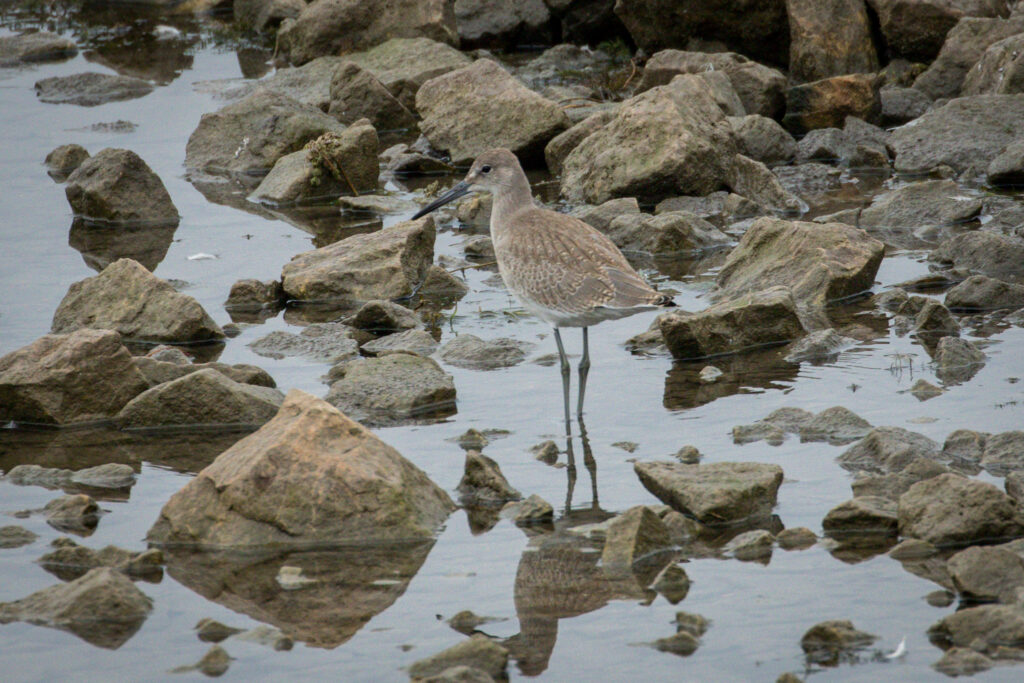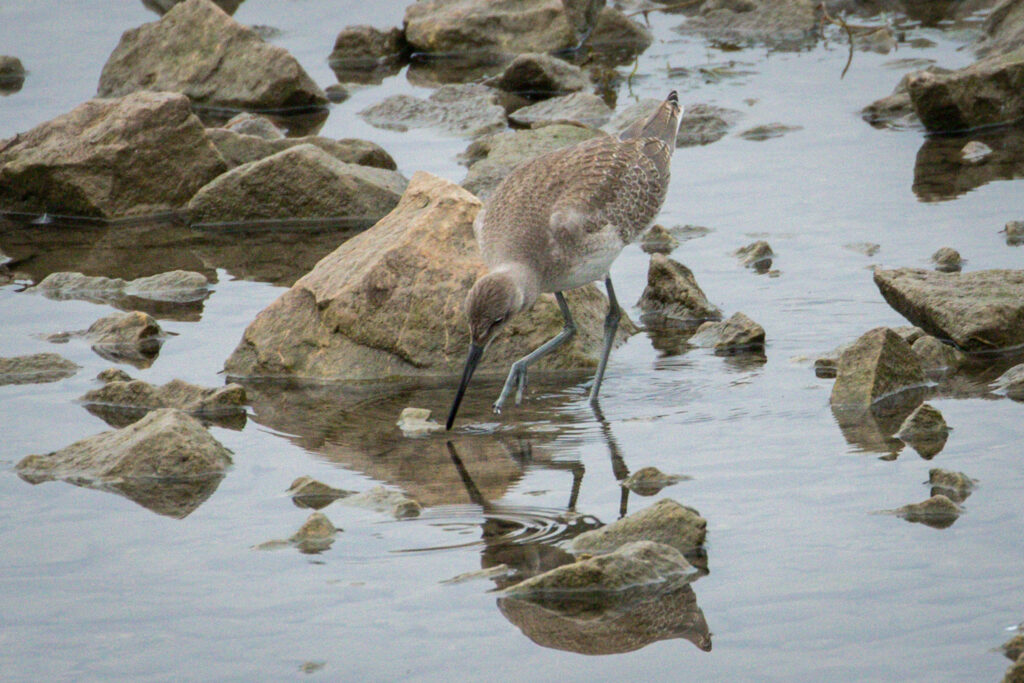 How about that!  Two rare ones in the same area.  We'll take that any time!
Stay Safe.  Go Birding.  Take Pics.  Post Here.  Repeat
Mike
---
If you would like to learn more about GreatBirdPIcs.com Click Here.  Members can post their own Great Bird Pics, create an online gallery of their works, and receive regular emails about bird photography.