Pretty Bird!  Pretty Bird!
Here we are on the first day of November – it's 6:45 AM here and pitch black outside.  Luckily many of our members have gotten out and taken some great shots of birds in their area.  Just take a look:
Camp Stitch Nerd Bird caught a male Mallard walking way.  I love the detail of the leaves around the duck and the green sheen on its head.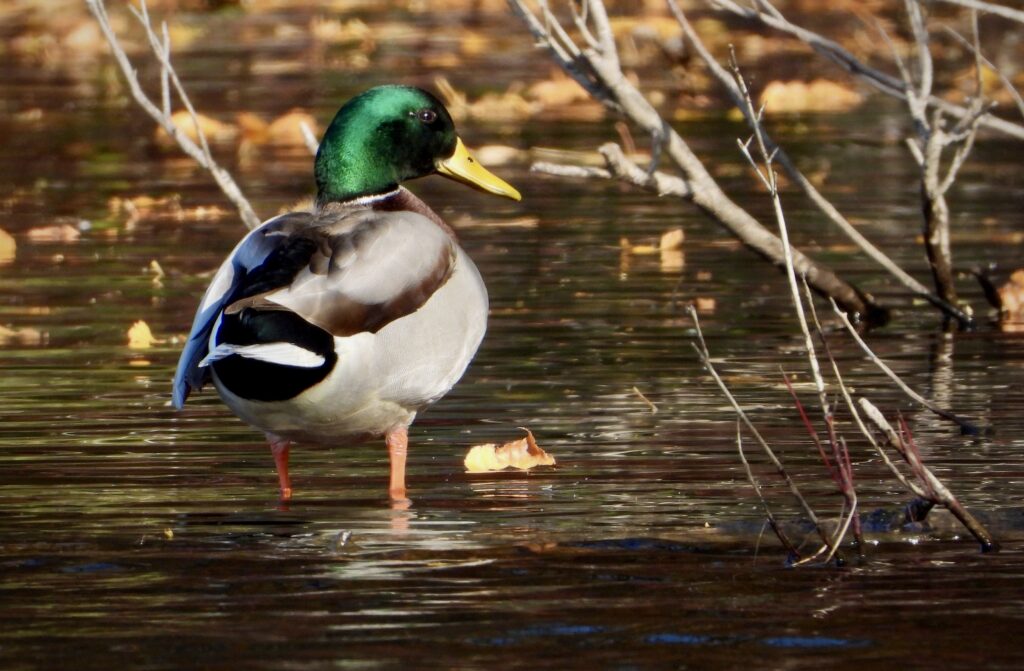 Rusty Blackbirds are difficult to spot as they migrate through because they resemble Red-winged Blackbirds in size and general coloration, but once you see one you'll know it's a Rusty.  A rust and golden layer of feathers is mixed in with the black ones, and the bright yellow eye is notable.  Great closeup LinLark!
Here's another view of the Rusty Blackbird, this time shared by Emil Baumbach.  In his description Emil said that the non-breeding plumage (shown here) is much different from the breeding plumage.  I'd never seen Rustys in their breeding plumage so I looked it up – they resemble the coloring of a Common Grackle with black body and an iridescent purple head.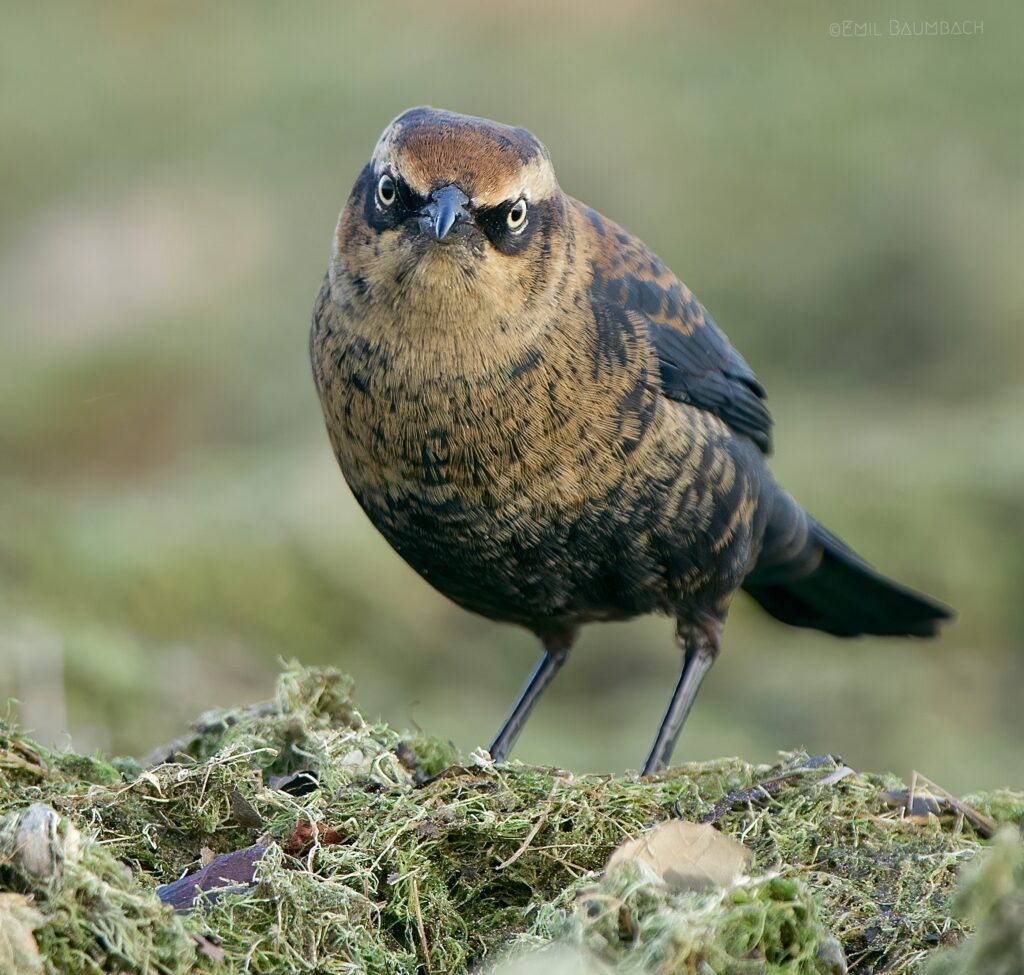 Last but not least take a look at Burningnaturephotography's Eastern Towhee.  Should the bird be centered?  I think not, as it looks like its mate might show up at any second on the branch to the left of the male.  Great composition BNP!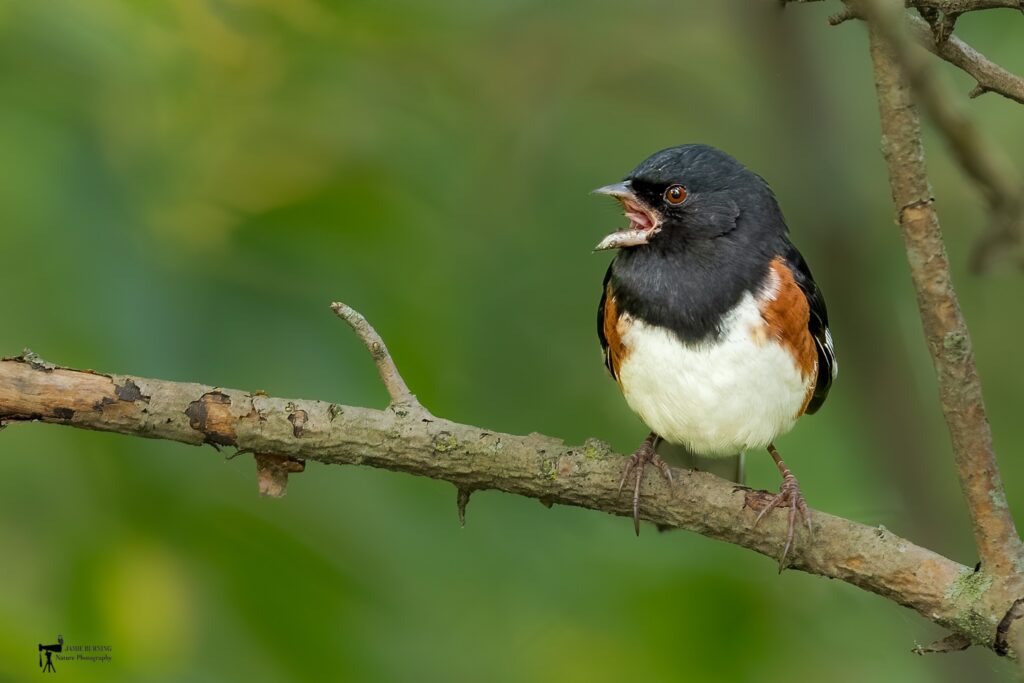 ---
Click Here if you would like to learn more about GreatBirdPics.  Membership is free; members can post their own great bird pics,  create an online gallery of their works, and receive emails about bird photography and birding.