She Gets The Rare Ones
It's always a treat to find a rare bird and even better when you can get good photographs of it.  Let me tell you, Birder2011 is on a roll! Three rarities in just over a week!  Take a look:
Birder2011 went over to Saganashkee Slough, which is a large inland lake and got a pic of the rare Red-necked Grebe.  The bird came fairly close for this pic (when I went it never got closer than 150 yards).  They breed in Canada and spend their winters along the coasts (both east and west).  This one must have stopped by for a few days while traveling.  PS – nice reflection shot, too!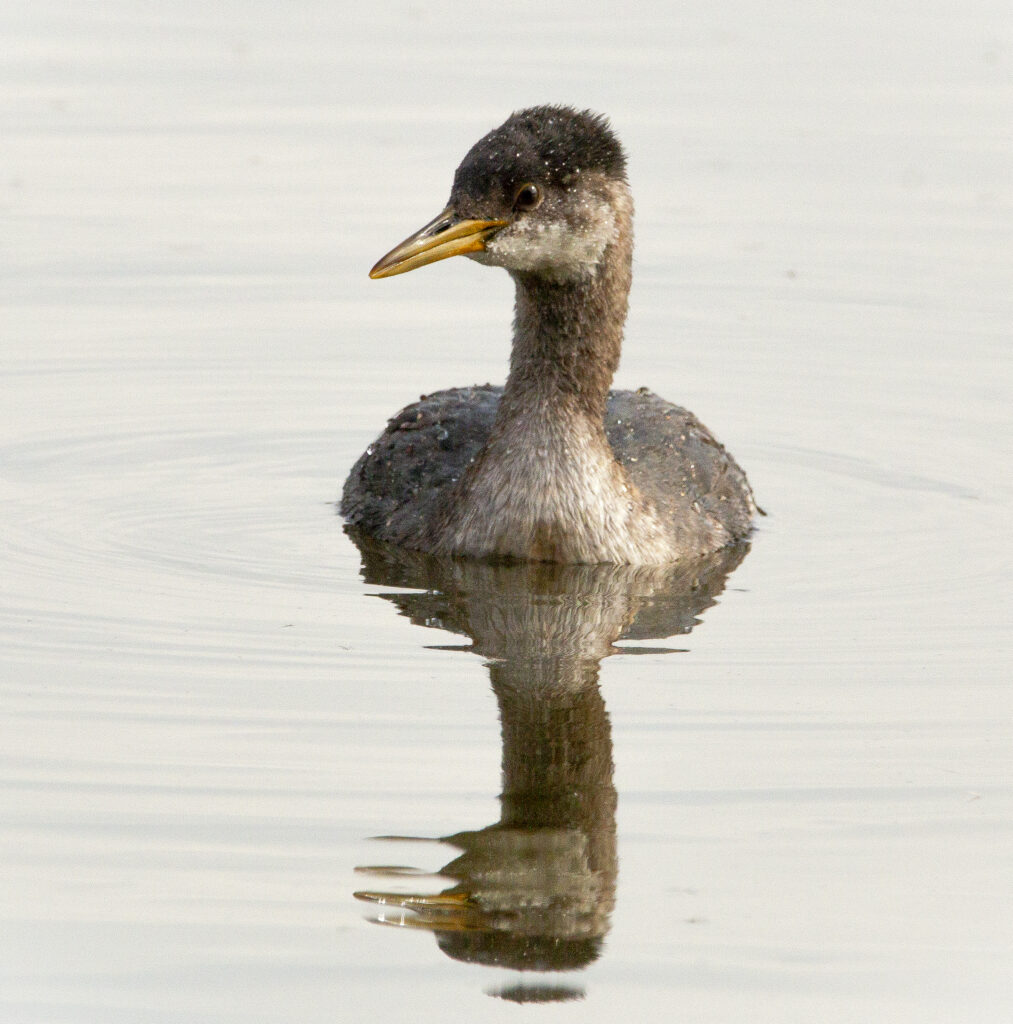 Birder2011 didn't even know she had a rare bird until she looked at her pictures.  As she puts it, "Thinking he was an Eastern Towhee, common in my area, I only took some snapshots because he was close and posed me. Only after looking at the photos, did I realize I had captured a rare bird for the Midwest."  The spots on the wings and back helped her to determine it was a Spotted Towhee, which is common in the west but rarely here in Chicagoland.
Lastly, the mega-rare.  A Fork-tailed Flycatcher was spotted at Indiana Dunes State Park last week and this attracted all sorts of attention because they are normally found in Central America.  It was probably the first time one was seen in Indiana!  Birder2011 drove over there in hopes of catching a glimpse of this special bird and her efforts were rewarded with great looks at it.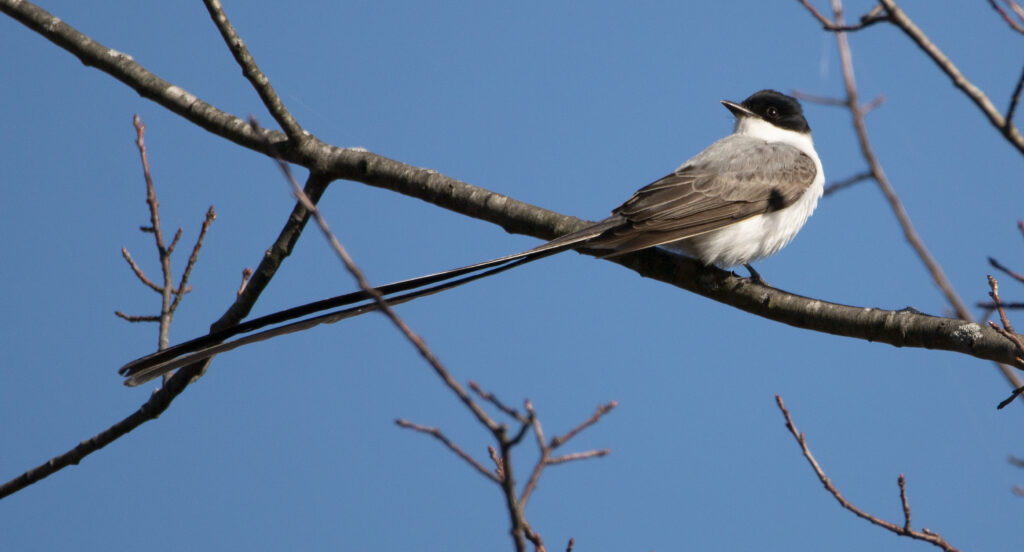 Way to go Birder2011!  Three rarities – all with GreatBirdPics!  Thanks for sharing them with us.
---
Click Here if you would like to learn more about GreatBirdPics.  Membership is free; members can post their own great bird pics,  create an online gallery of their works, and receive emails about bird photography and birding.