How's Your '23 Calendar Coming?
As you might recall I create a calendar for my family each year using my bird photos for each month's page.  I enter the birthdate for each of our 31 family members and other significant events (milestone anniversaries, upcoming wedding dates).  I just received the box of them today and they turned out pretty good (I must say).  I know it's only early November but we have several events already planned for next year and needed a calendar to record them on.
In past years I used Shutterfly to print the calendars but last year I vowed to try a different service after spending too much time trying to plug their various Promo Codes in at checkout to get the best price and I thought the printed photos didn't look as good as they should.  I poked around the web ("best calendar making software 2022") and found that Mixbook.com was ranked #1 or #2 on most the sits I reviewed.  I checked it out and found that they have bulk order pricing and I could get my 17 calendars made for $14.50 each, with free shipping (compared to $17.78 last year on Shutterfly).  As I put the calendar pages together I found that the calendar editor was a little bit more difficult to use and/or I had less control over the outcome with Mixbook vs. Shutterfly.  I was able to overcome those small issues and created my calendars without too much difficulty.  When the calendars arrived I was pleased to see that the quality of the final product was excellent – I like the matte finish of the paper (vs. Shutterfly's glossy finish) and the pictures had excellent resolution, exposure and color.  If you're in the market to create a personalized this year, I would recommend Mixbook and if you are planning to print 10 or more calendars go to https://www.mixbook.com/volume-discounts and apply for a special Promo Code and pricing. Even if you're not printing 10 calendars you can get a good deal just by creating an account – they send you a Promo Code that takes 40% off.  Let me know if you use Mixbook or another service for future reference.
This post got a little longer than usual, but I want to share the pictures I put on my 2023 calendar pages with you.  So here are the ones you haven't seen on the site before (I'll do the ones that you may have already seen here next Monday).
Ibis Pond on Pickney Island Preserve is taken over by Great Egrets during their mating season.  Here we see a male spreading out its feathers in an attempt to attract a mate.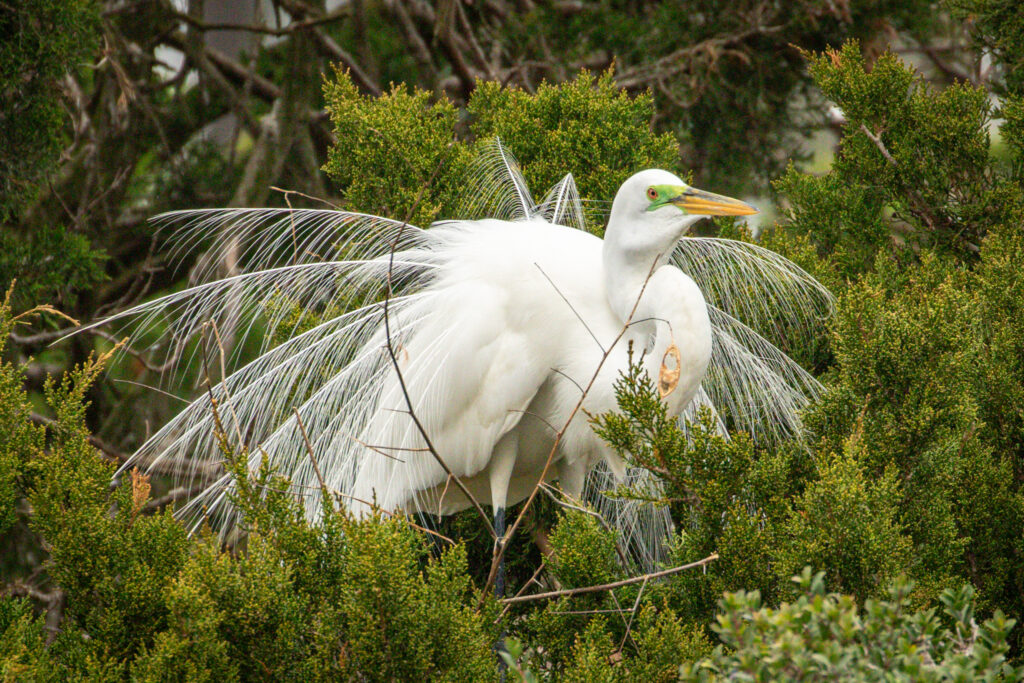 This Broad-billed Hummingbird poses nice and close, showing off its brilliant colors.  Taken at Madera Canyon Lodge, AZ.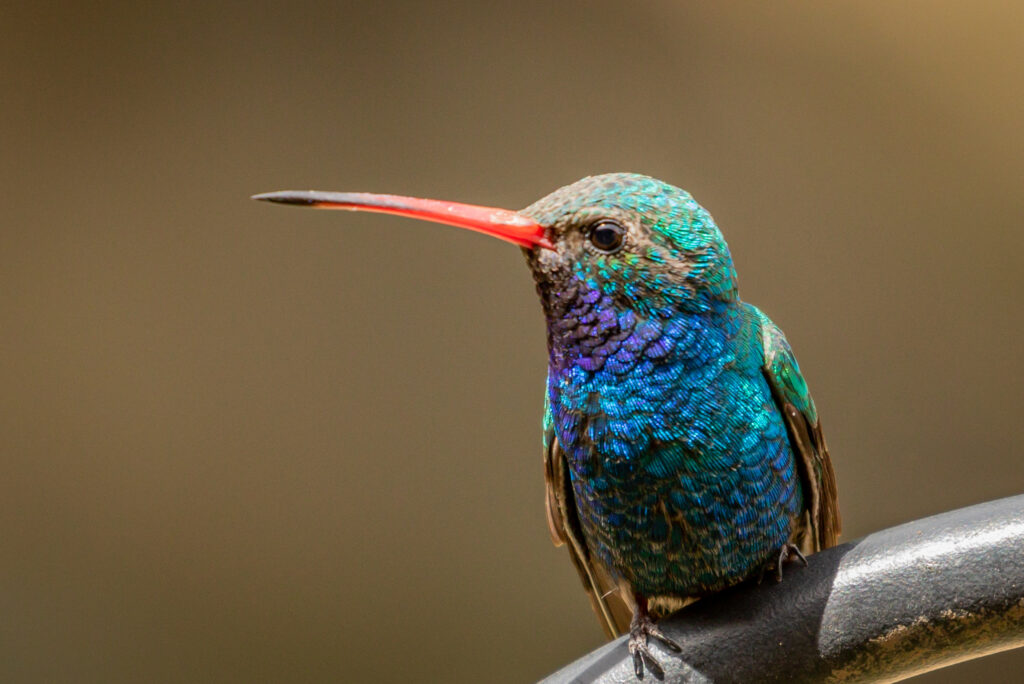 I'm interested in shots in which the bird is partially obscured or you have to look through foliage to see the bird.  Here's one of a White Ibis that worked.  Note the eye is unobscured – very important.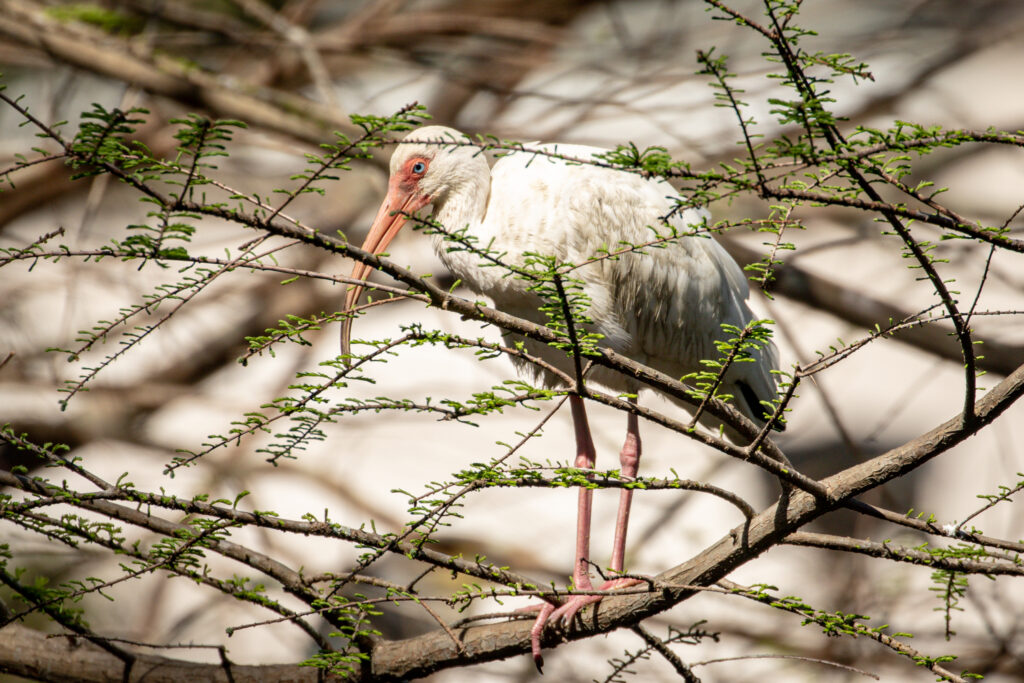 Taken from the back lot of a gas station in Oaxaca, Mexico, this Ferruginous Pygmy Owl was perched on a beautiful flowering tree.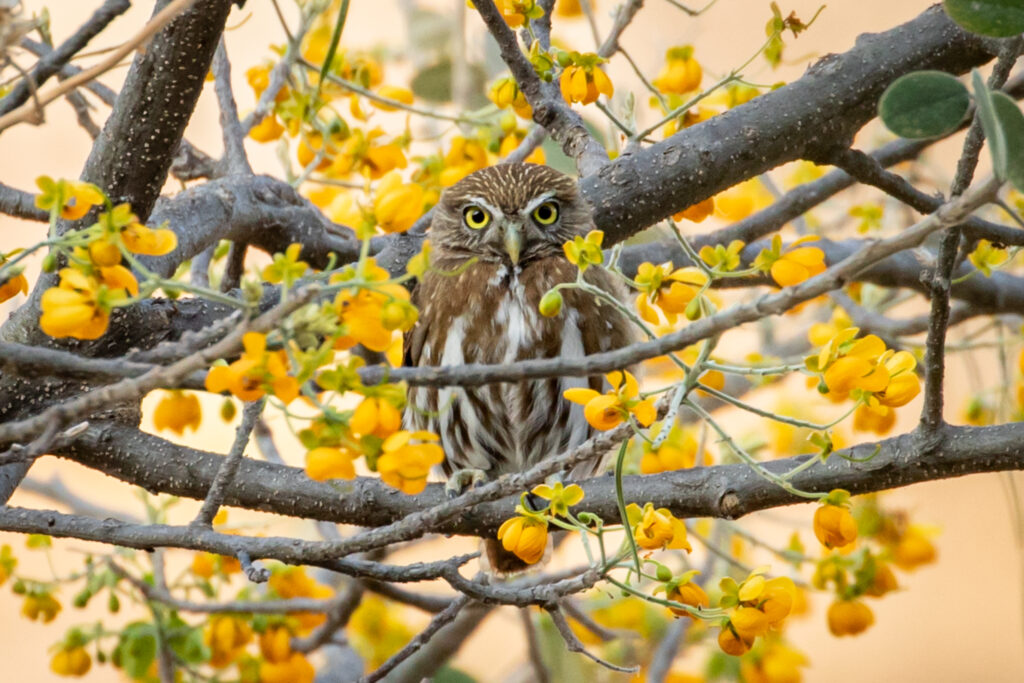 We saw an eBird report that there were Snowy Plovers on a beach outside of San Simeon, California.  They blended into the rocky beach so well that at first we didn't see that there were about 60 of them right in front of us.  This one was content to bask in the morning sun so I was able to get a close shot.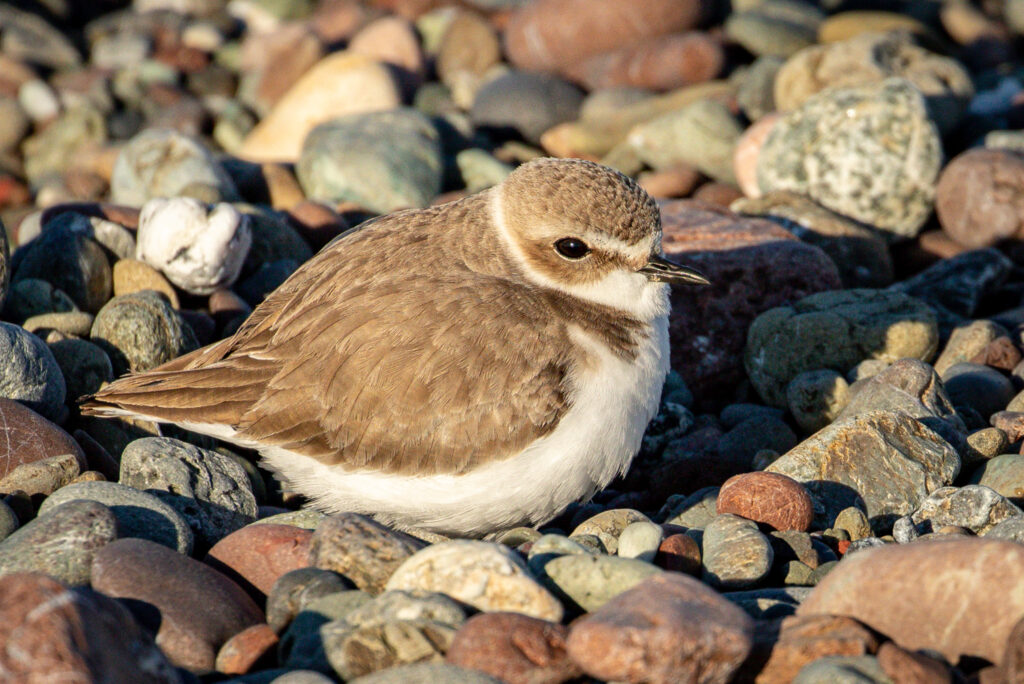 This Common Redpoll was able to gather seeds protected by the thorns on the thistle pod in nearby Kline Creek Farm.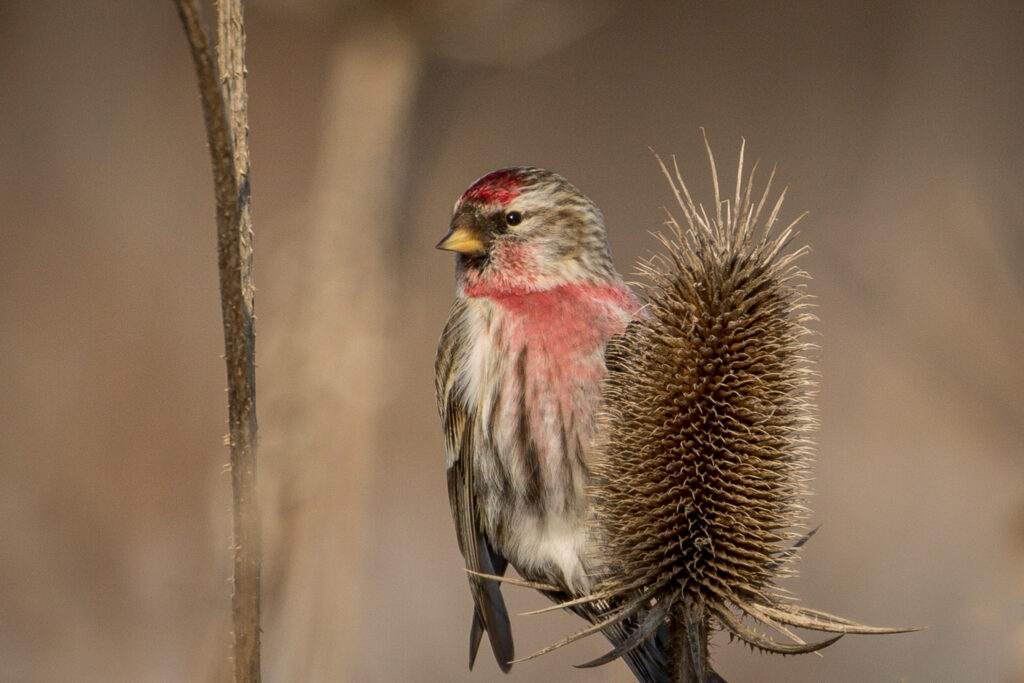 The Cerulean Warbler is usually hard to find during migration.  This one was found foraging on a dead tree lying across a stream in the Morton Arboretum so we were able to get great looks at it.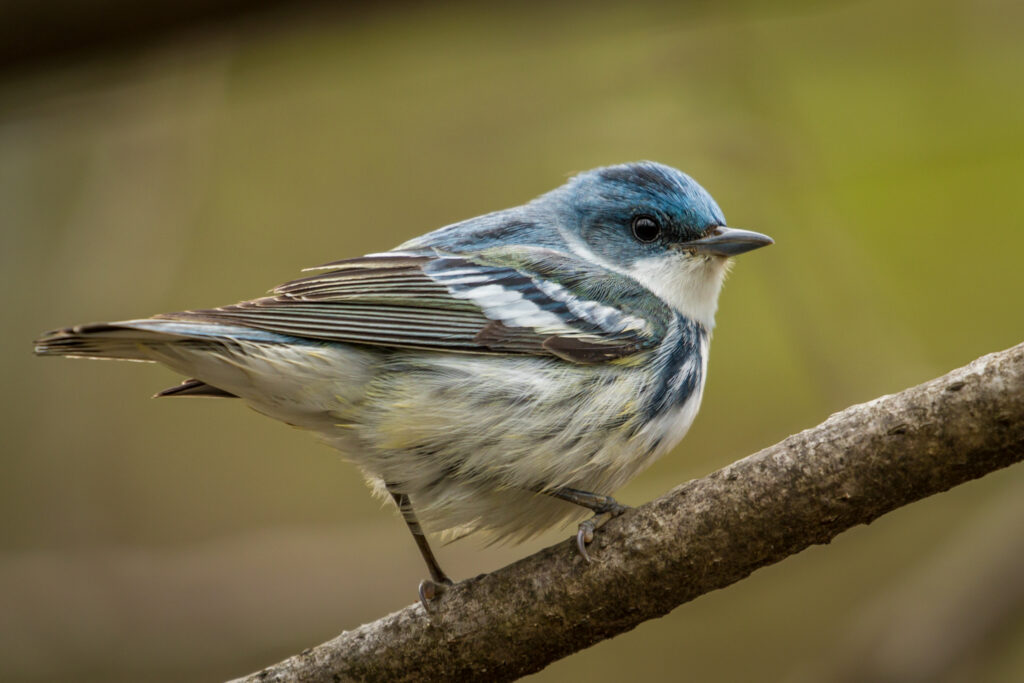 We rented a big house for a family get-together in Holland, Michigan.  Several House Wrens were always around, serenading us with their bubbly song.  This one was perched on its house, beneath the porch of our house.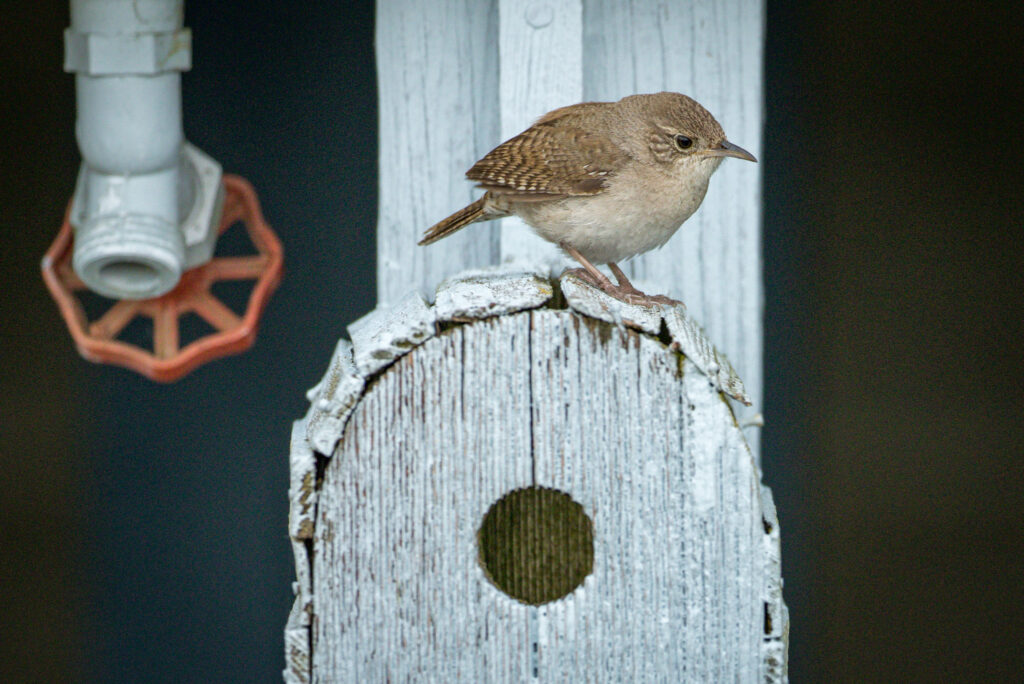 ---
Click Here if you would like to learn more about GreatBirdPics.  Membership is free; members can post their own great bird pics,  create an online gallery of their works, and receive emails about bird photography and birding.