Raptor Pics Added By Members
I love it when our members remember a recent pic and post it on the site.  This seems to be what occurred last week when I posted the pics of the Merlin and Kestrel atop a utility pole – several pics of raptors popped up shortly thereafter on the site.  Take a look –
Ronald Zigler posted a great shot of a Merlin on top of a pole with its prey.  He notes that Merlins may seek out those flat-topped poles to rest and enjoy their meals.  Nice shot!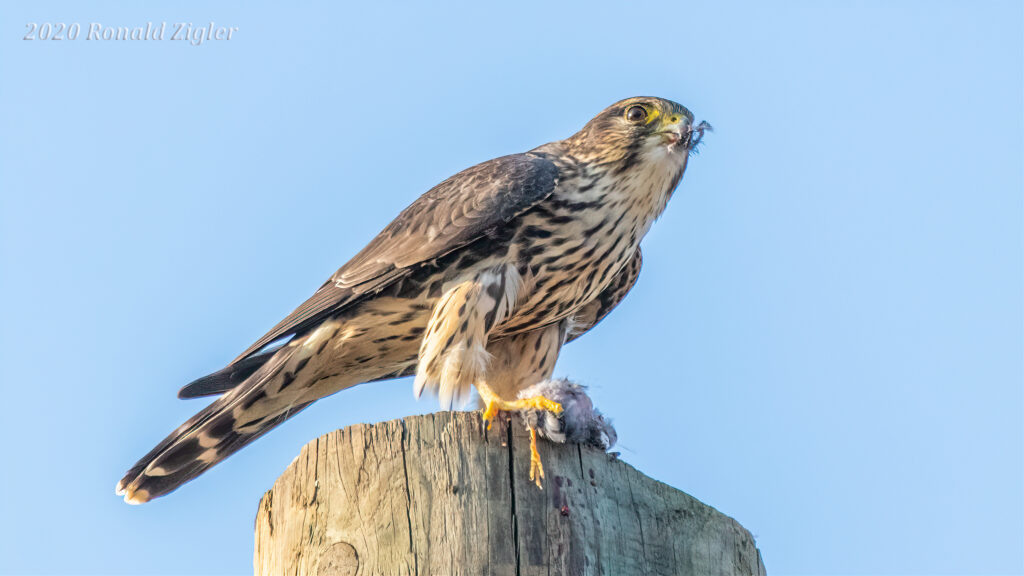 Here's a pic by Randall28 of a Kestrel enjoying a meal.  Like the Merlin, the Kestrel has big eyes so it can easily see prey like mice and voles far below as it flies over.  Karen and I were at Danada (where Randall28 took this picture) and saw the same Kestrel hovering in mid-air.  It was able to stay in the same place for well over 30 seconds as it scanned the ground below (alas, too far away for a pic).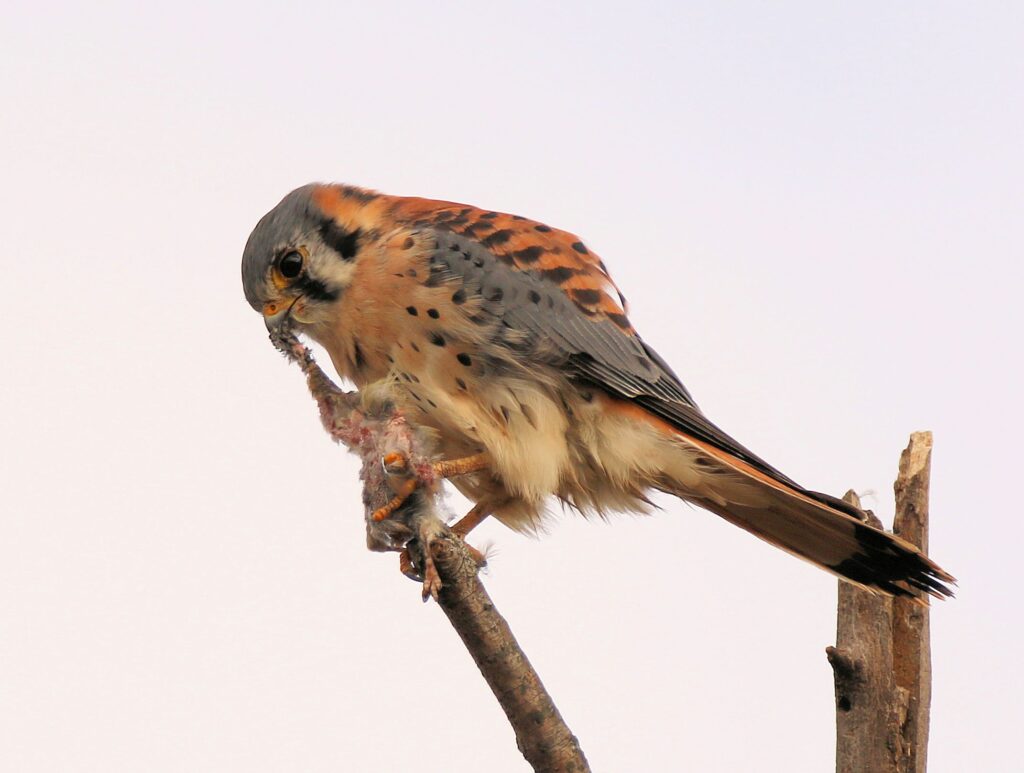 Randall28 didn't have to leave his house to get a nice closeup of a Cooper's Hawk.  He stuck his lens out a window in his backyard and got a great head-shot of the bird before it flew off after a Downey Woodpecker.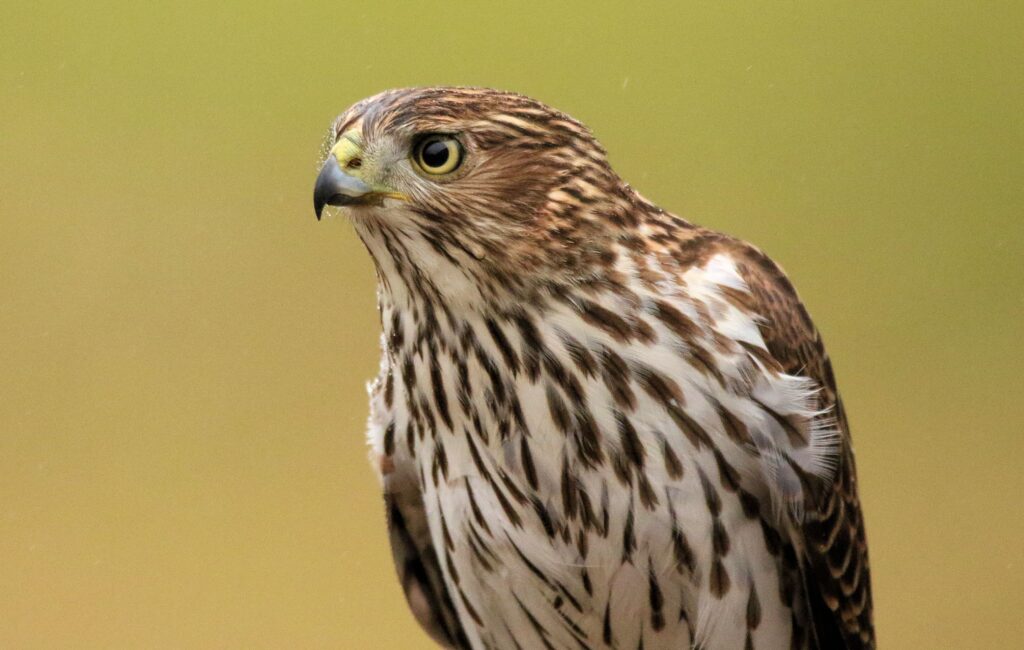 Stay Safe.  Go Birding.  Take Pics.  Share Here.  Repeat.  
Mike
---
If you would like to learn more about GreatBirdPics.com Click Here.  Members can post their own Great Bird Pics, create an online gallery of their work, and receive regular emails about bird photography.