This, That, And The Other
Good morning (or evening if you live in New Zealand)!  Below are a couple of random thoughts for you to ponder.
Happy 7,000th
That's right, we hit 7,000 pictures in the GreatBirdPics database recently.  Asteinmann submitted this captivating picture of a Trumpeter Swan to give us 7,000.  On to 8,000!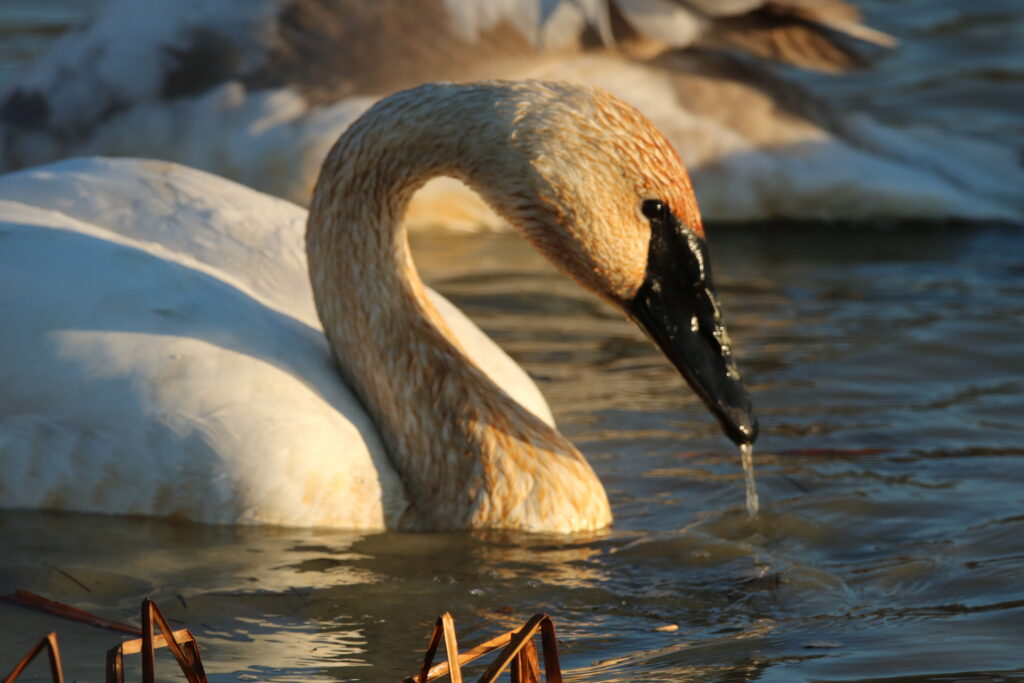 And the Vote is In
Thanks to all who replied about which picture I should submit in the BirdSpotter photo contest.  Although a lot of people liked the Common Yellowthroat suspended between two stalks, the picture the most people liked best was the Long-tailed Duck with the reflection of the Big Red Lighthouse in the background.  I'll be submitting that picture in the contest this week.  Anyone else?
The Holidays Will Disrupt Delivery
I try to send out these emails every Monday through Friday.  However with the holidays upon us it's hard to predict when I'll find the time to work on them.  It is quite likely I'll miss a few days over the next couple of weeks.
Stay Safe.  Go Birding.  Take Pics.  Share Here. Repeat.  
Mike
---
If you would like to learn more about GreatBirdPics.com Click Here.  Members can post their own Great Bird Pics, create an online gallery of their works, and receive regular (except over the holidays) emails about bird photography.