Iceland Birds 2.0 – The Pond in Reykjavik
We signed up for a tour of Iceland February 6-12 and arranged to come in a day before the tour started to catch up on sleep.  Our early arrival in Reykjavik afforded us the opportunity to bird around the town.  Last week I shared some pictures from the harbor, including Common Eiders, Black Guillimot, and Great Cormoants.  After leaving the Reykjavik harbor we walked about 5 blocks toward "The Pond."  Along the way were going by some residences and found a Lifer – a Redwing.  Here's a shot of one singing in a cemetery.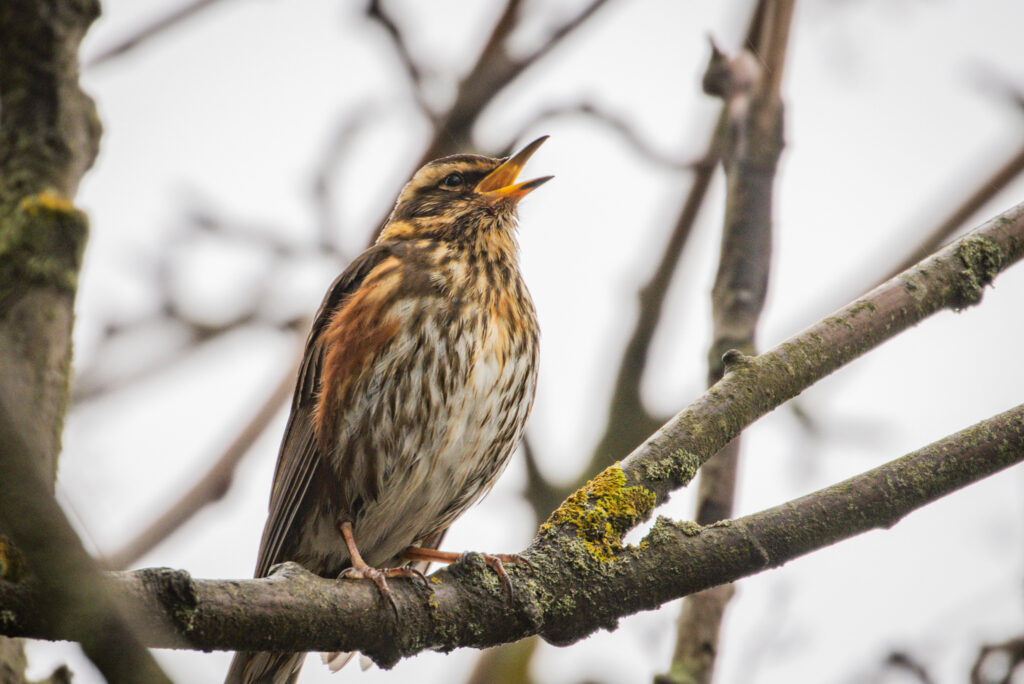 The Pond is actually two shallow ponds separated by a road and is filled with fresh water.  There's a park around it and houses and government buildings ring the park.  About 75% of the water was frozen but we were able to see a number of birds on the ice and in the open water.
The first species we spotted were Tufted Ducks.  At first glance they could fool you into thinking it was a Scaup but if you were lucky you could get a look at its signature feature – a tuft of feathers coming off the back of its head.  Although they can be seen in the U.S. along either coast (sometimes in the interior) they are pretty common in Iceland and throughout Eurasia.  Here's a look at the male.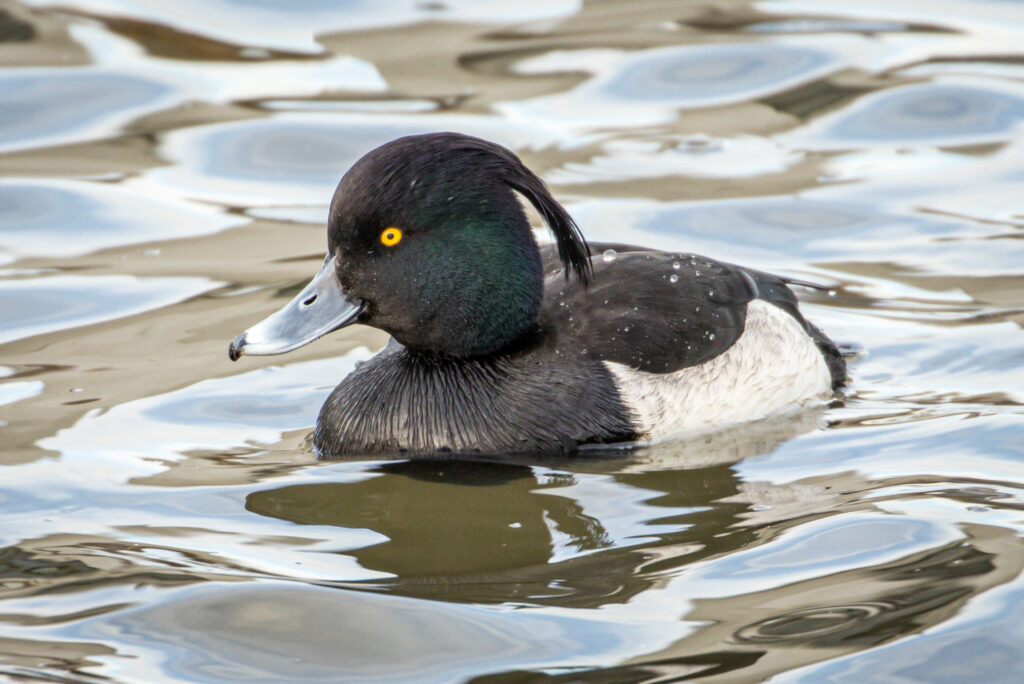 I have a problem with gulls – identifying them, that is.  We saw lots of gulls but most of the time I couldn't tell if it was Herring, Iceland, or Glaucous Gull.  One I could ID pretty easily were the Black-Headed Gulls; there were hundreds of Black-headed Gulls there.  Again they can be seen in many parts of the Northern Hemisphere, including the U.S. east coast.  They were not in breeding plumage (black-headed) when we saw them in Iceland, but the red feet and bill with a dot behind the eye made them easier to ID.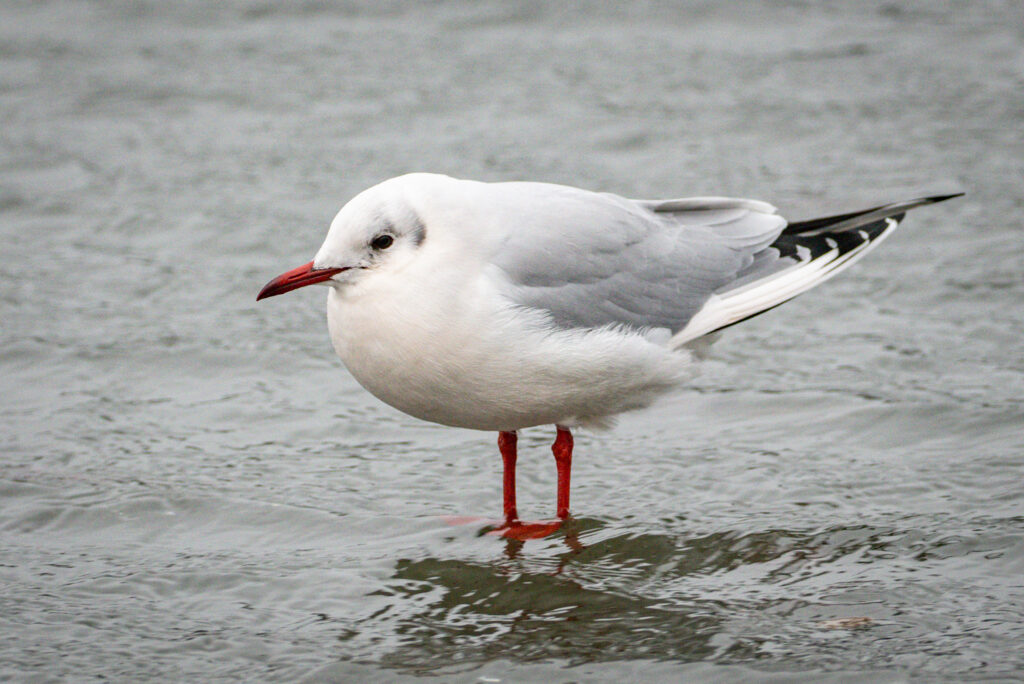 As we walked around The Pond we saw a large group of birds in the open water by the buildings.  There were a couple of men throwing chunks of bread and burrito wrappers around and this attracted a great many birds.  It disturbs me to see people feeding wild birds (or any animal for that matter) – it's just not good for them.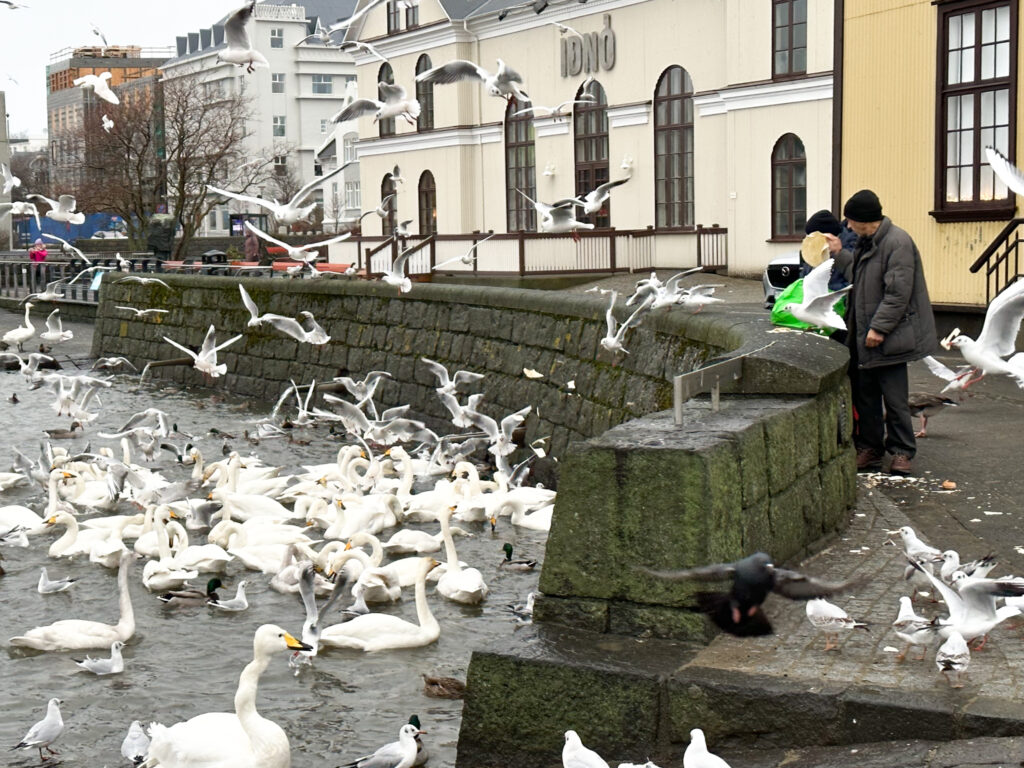 Most noticeable among the bird beggars were the Whooper Swans.  These very large swans breed in the arctic and then migrate down into Europe and Asia During the winter.  We counted 68 of them in The Pond.  Below is an adult, then an immature Whooper Swan.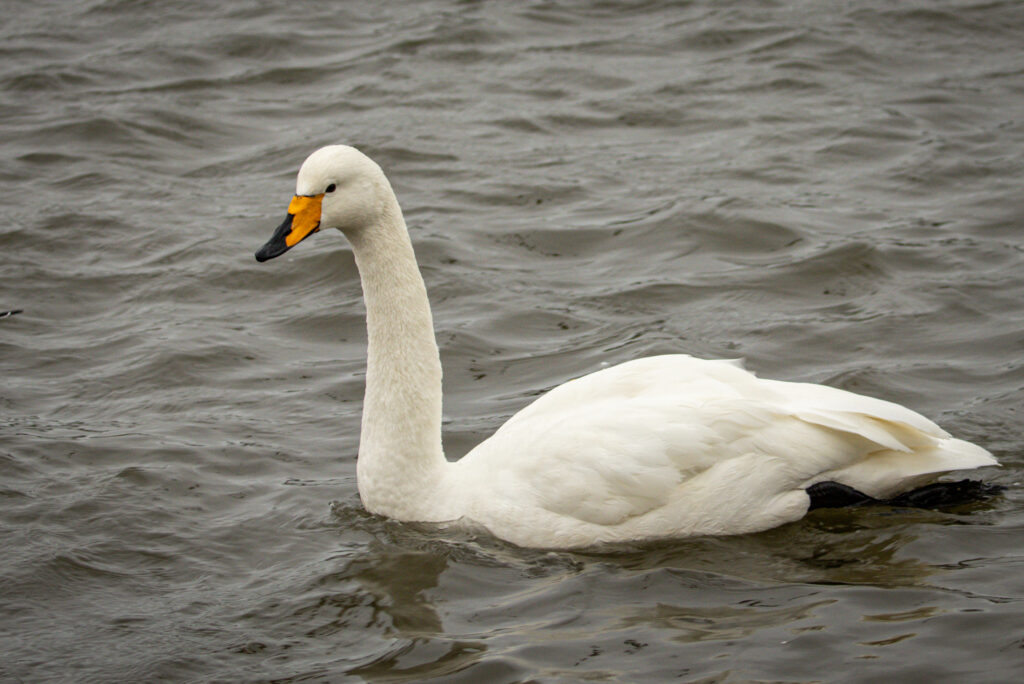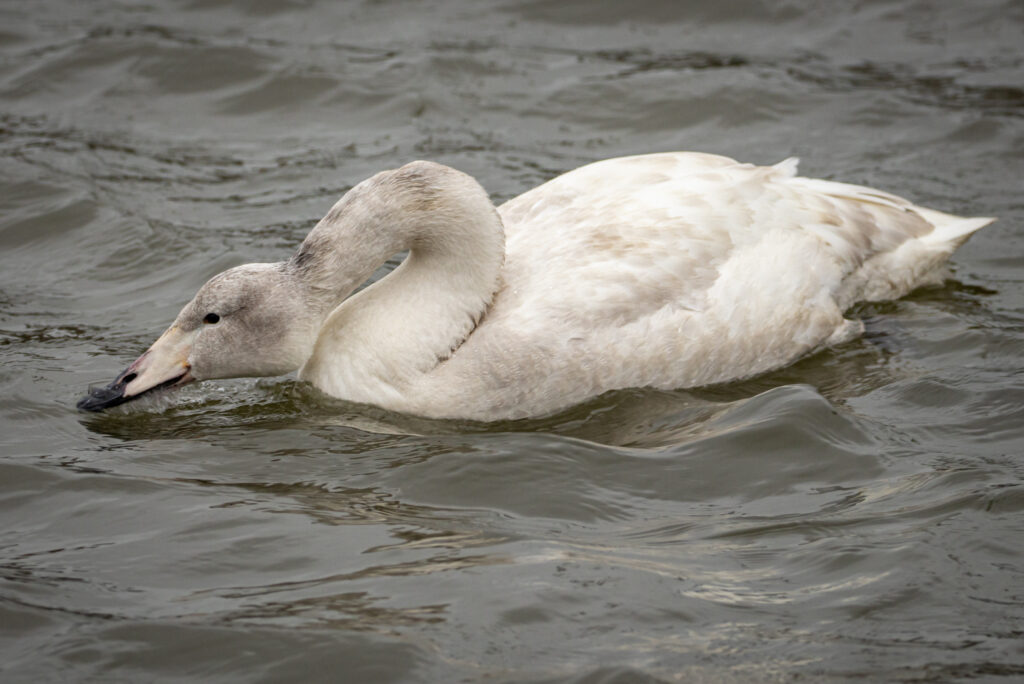 The next bird we found begging for bits of bread were geese.  At first glance we thought they were Great White-fronted Geese (which are fairly common in the U.S.) but when we double-check the ID we discovered that they were actually Graylag Geese – another Lifer!  These are found primarily in northern Europe.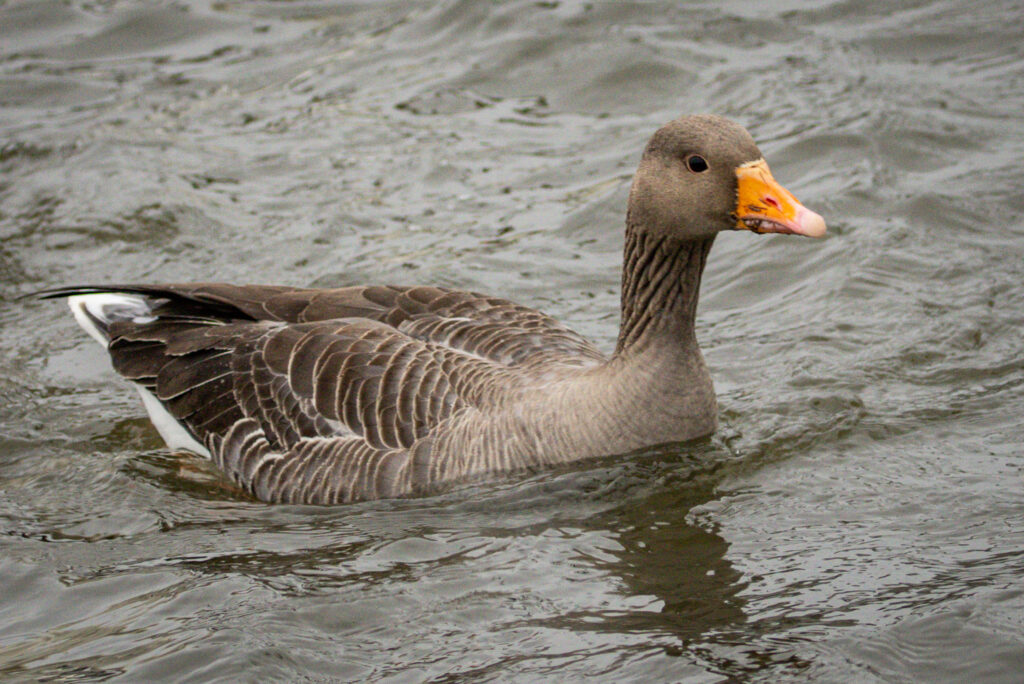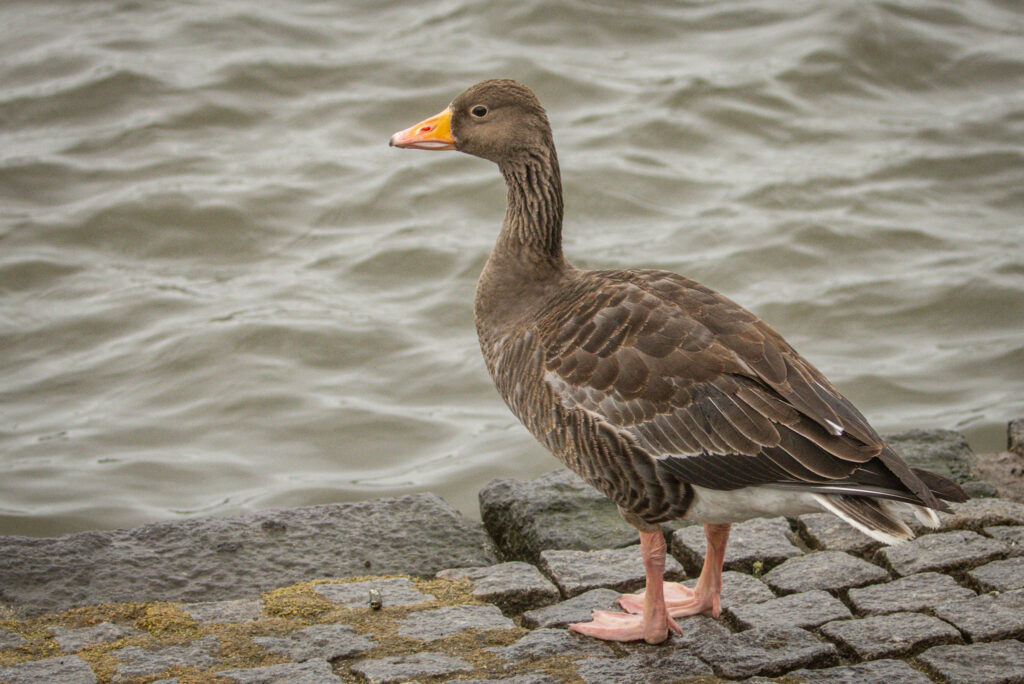 There were Mallards, Red-breasted Mergansers, and Herring Gulls there too, which are all common in the U.S.  What was not common in the U.S. (rarely found there) were the 30 Eurasian Wigeons we saw there.  These beautiful ducks are similar to the American Wigeons we often see during winter in Chicagoland except the male has a creamy forehead, making it really stand out.  Below is the male, then a female, then both.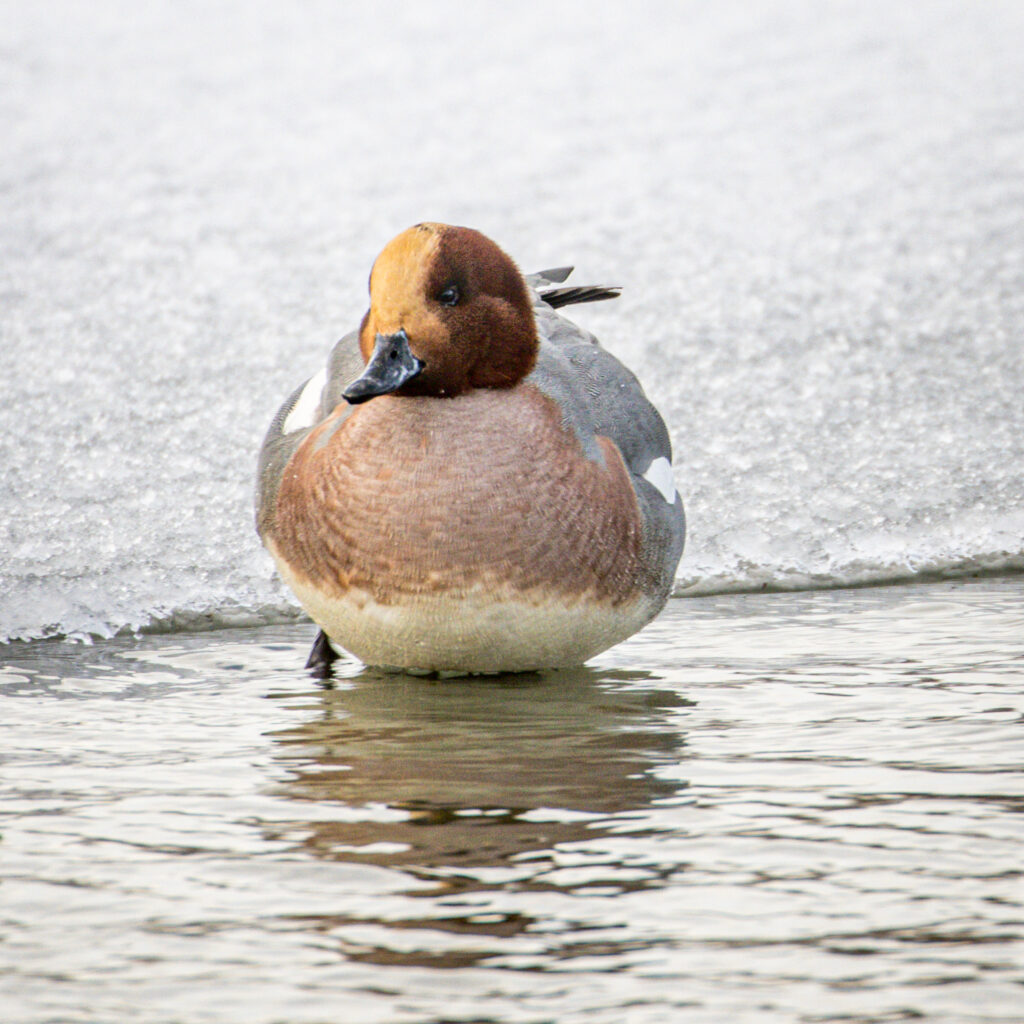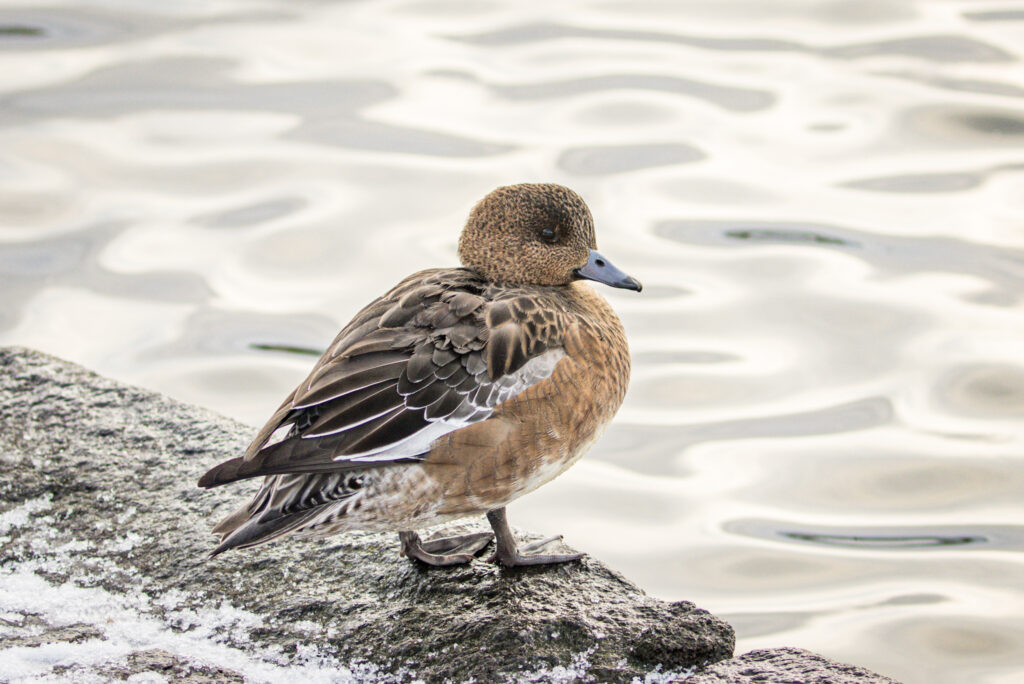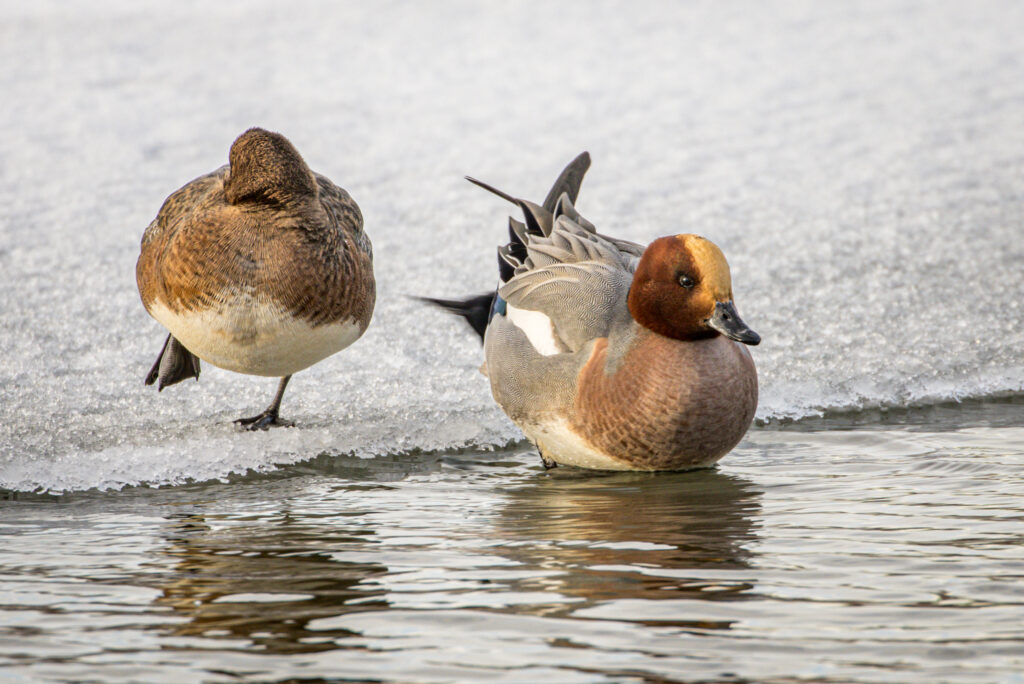 I'm still working through more Iceland pics, but most of the remaining ones aren't of birds.  I'll put together a travelogue of our trip, but it won't have many birds pics in it because once we left Reykjavik we rarely saw any birds.  Until then I hope you enjoyed a look at the birds we saw in Reykjavik, Iceland.
---
if you enjoy seeing beautiful pictures of birds from around the world and reading about them Click Here to sign up for our mailing list.  Members can post their GreatBirdPics and learn more about bird photography techniques.