Above and Beyond
First of all, a big Happy Birthday to my dad – 93 years young today!
I wanted to share a couple of Bird Tales and pics from our members.  They went above and beyond to get the shot.  Just see what they went through to get the shot…
From Hmeade2018:
The looks we got of this American Three-toed Woodpecker was way beyond anything I was expecting. It completely made up for the fact that we stood on the side of a county road north of Sax Zim Bog for 2 hours in -20º weather waiting for him to make an appearance.  We first heard him peeling bark deep in a spruce thicket on private property. After a while I spotted him flying across the road, and the long wait was rewarded with looks of him foraging at eye level!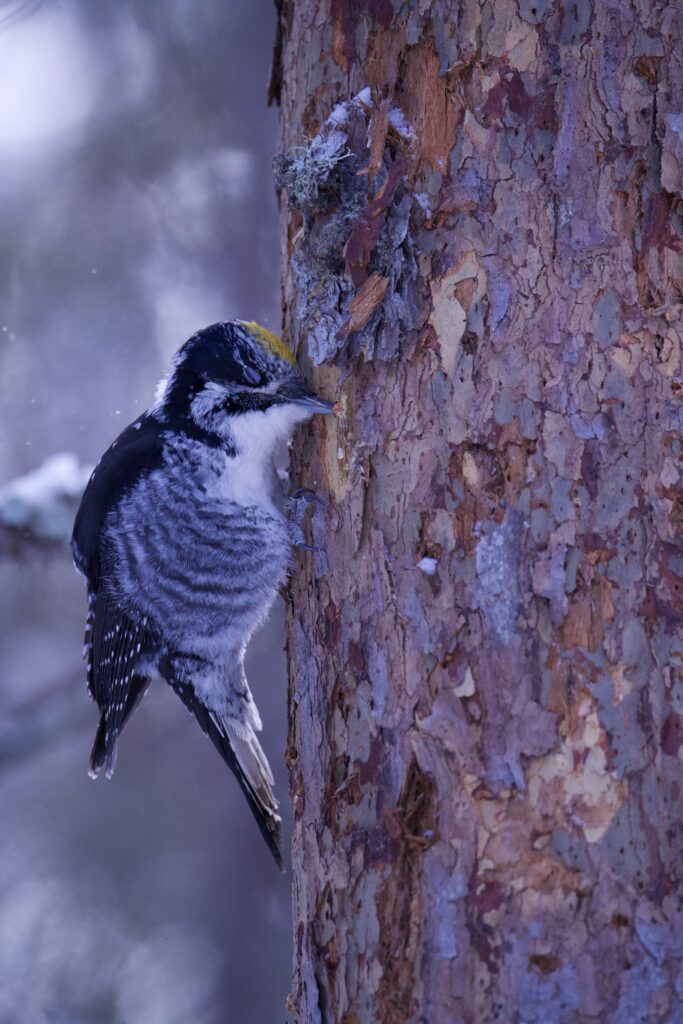 From Emil Baumbach:
This Mandarin Duck has been up in Milwaukee for a few weeks and I finally decided to go up and shoot it. It was tough to get him in the open, away from the Mallards he was bossing around, so I decided to go for a few head shots. To get a nice background I laid on the ground and waited for the bird to approach. I've got many nice shots but I like this one which had the bird flaring his cheek feathers. Even though it's likely an escapee it certainly was fun to watch its behavior and interaction with other birds. A bird like this certainly sparks interest and the imagination of all who see it.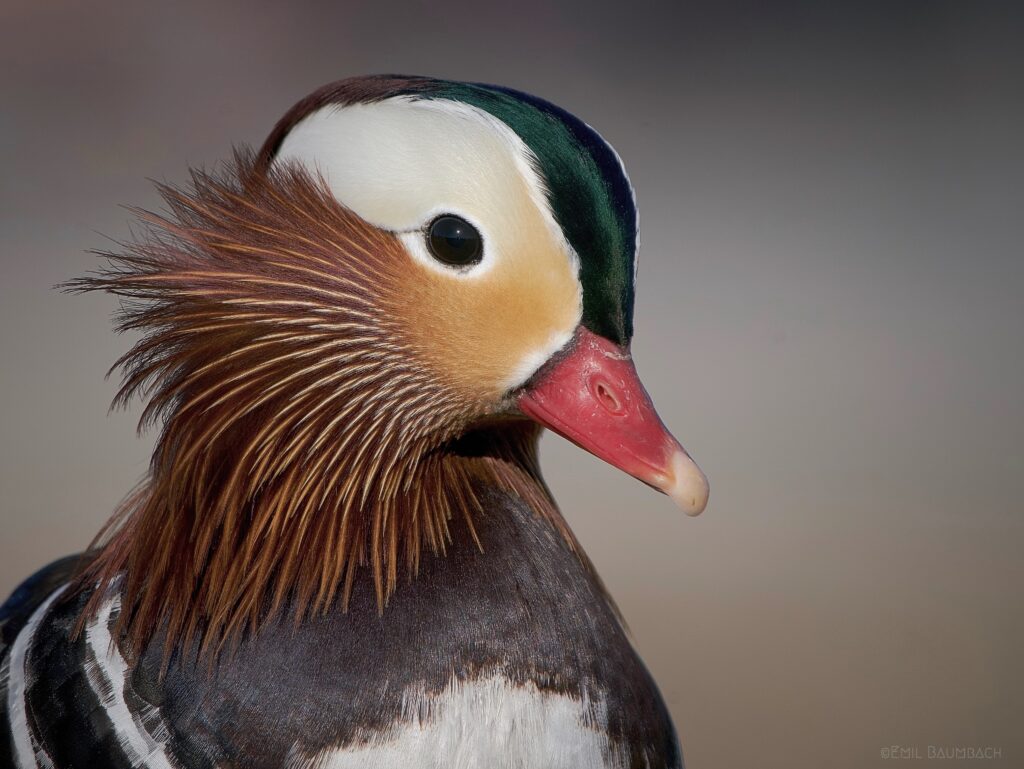 Many thanks to HMeade2018 and Emil Baumbach for sharing their hard-eared photos with us.
---
If you enjoy seeing beautiful pictures of birds from around the world and reading about them Click Here to sign up for our mailing list.  Members can post their GreatBirdPics and learn more about bird photography techniques.