Answer to: What's Wrong With This Pic?
Earlier this week I posted a picture of a Tufted Duck I took while in Reykjavik, Iceland a couple weeks ago and asked, "What's wrong with this pic?"  Yes, it could be a little sharper (it was taken at 1/160th of a second because it was a dark, gray day).  What's wrong is that you don't see the tuft on the Tufted Duck!  The tuft is the most important field mark for a bird named after that distinguishing feature and I didn't capture the tuft in the shot.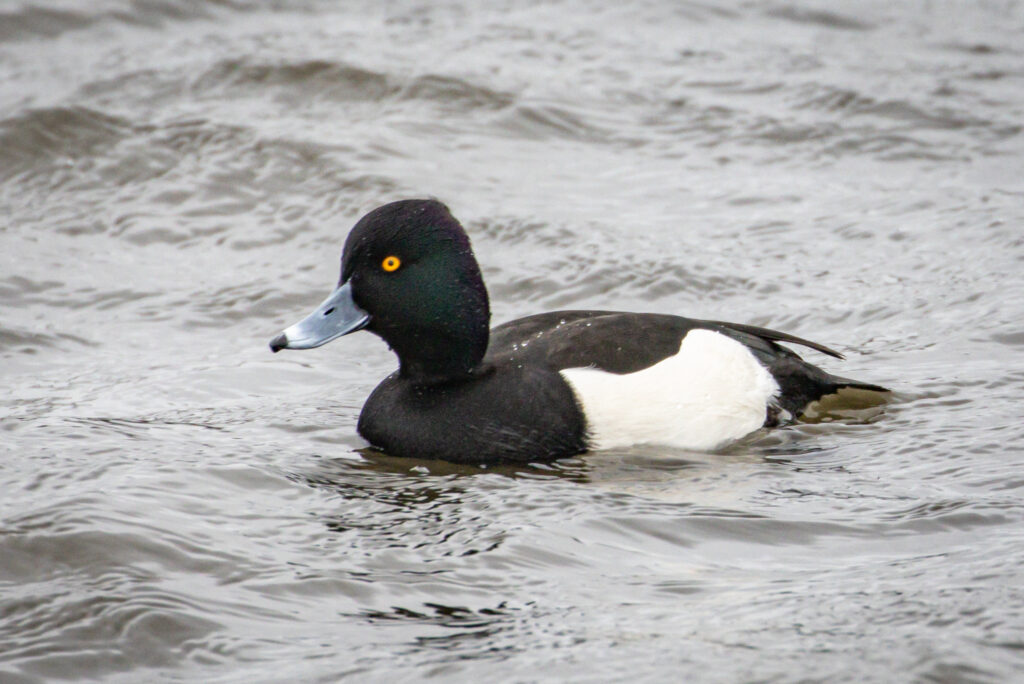 I went back to "The Pond" two more times in an attempt to get a shot of the tuft on a Tufted Duck.  I know it's not always possible to capture important field marks on the birds we photograph, but do try.  Your image could help someone else ID that bird if it has the important field marks displayed.  Here's a pic of the Tufted Duck's tuft: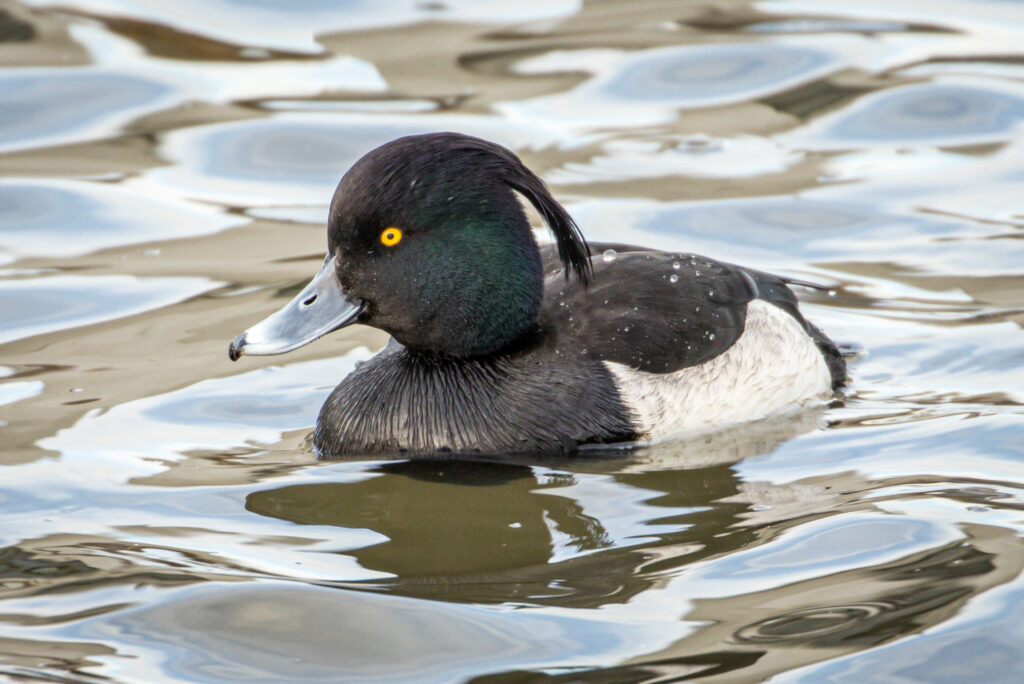 ---
If you enjoy seeing beautiful pictures of birds from around the world and reading about them Click Here to sign up for our mailing list.  Members can post their GreatBirdPics and learn more about bird photography techniques.