Last of the Iceland Bird Pics
I've had just about enough of Iceland by now – maybe you do, too.  The Travelogue I shared on Friday plus all the bird pics have taken a lot of time.  One last gasp before moving on – today are the last of my Iceland bird pics.
First up is a Common Eider coming in for a landing.  It is one of six in the series and instead of presenting them all here you can click the picture below, which will open up a page with all six down the page.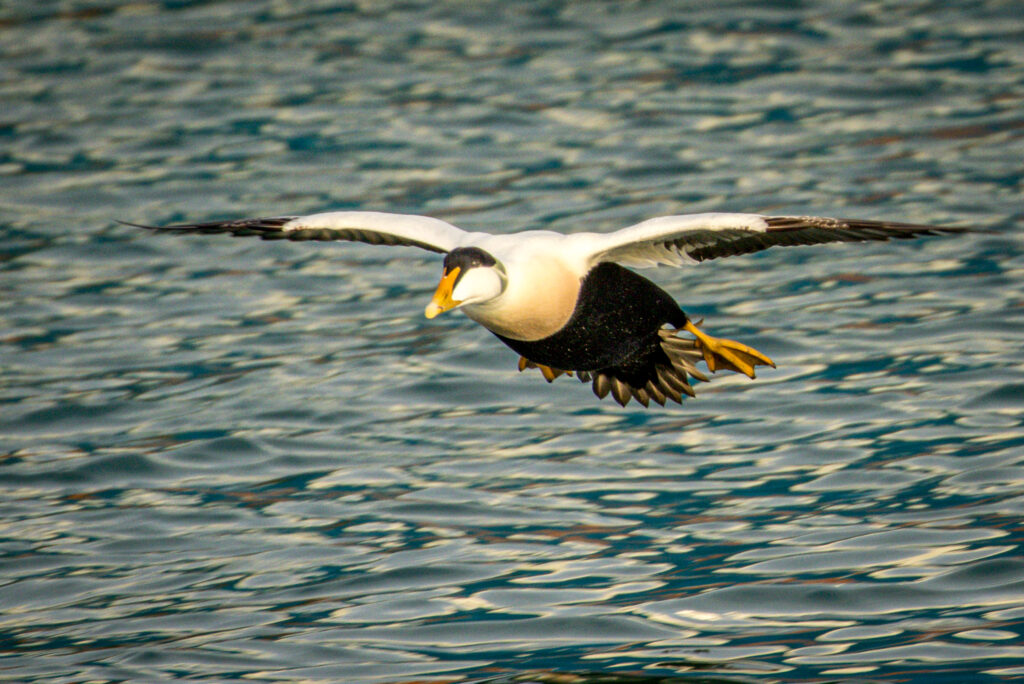 Gull Identification is difficult – one bird expert shared that there are over 200 variations of Herring Gulls worldwide.  I tried my hardest to correctly ID gull pics before entering them into my eBird checklists but I failed time and time again.  The eBird monitor in Iceland was Yann and he was very nice about it.  In fact once he sent me an email outside of the eBird system just to let me know he had flagged more inaccurate IDs and not to stress about it.  Here are a couple of gulls we saw there:
If going to Iceland you have to see an Iceland Gull, right?  It took some effort (and guidance from Yann) to successfully claim we had seen an Iceland Gull.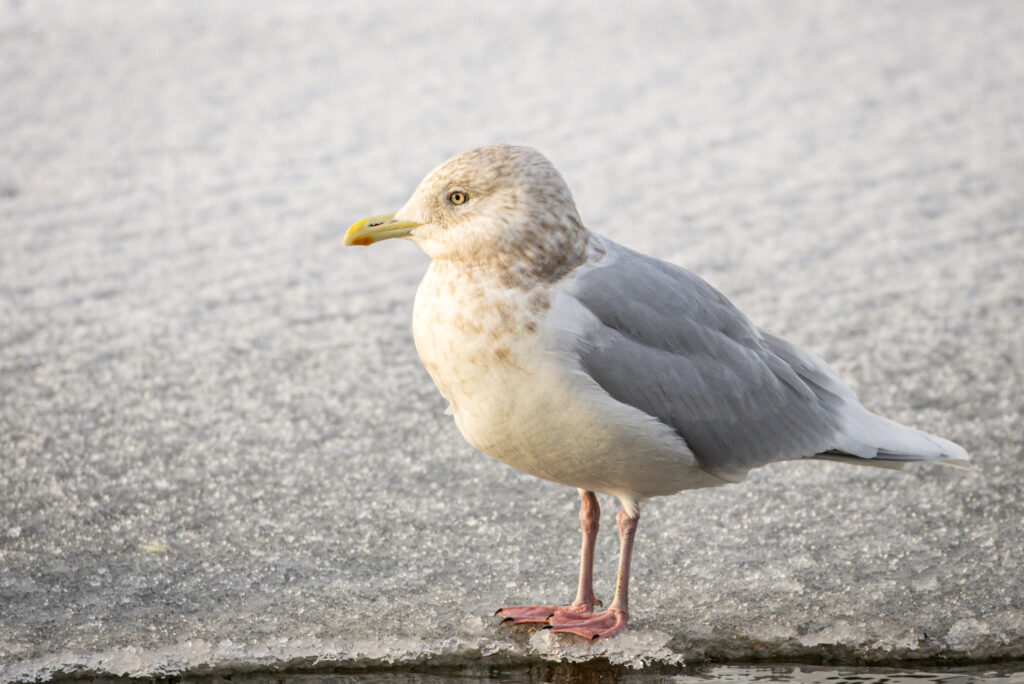 Another gull reported there that we eventually found (and got it right the first time) was a Glaucous Gull (a lifer).  ID was easier because they are among the largest gulls around.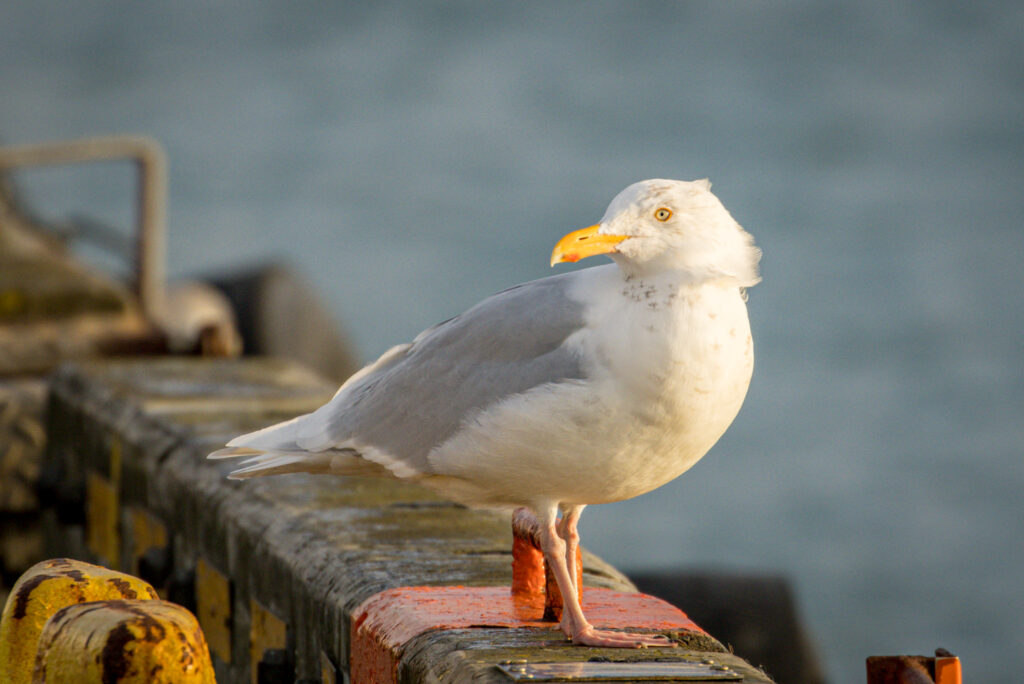 Another gull we easily ID'd was the Greater Black-backed Gull which indeed has an all-black back (and is a gull).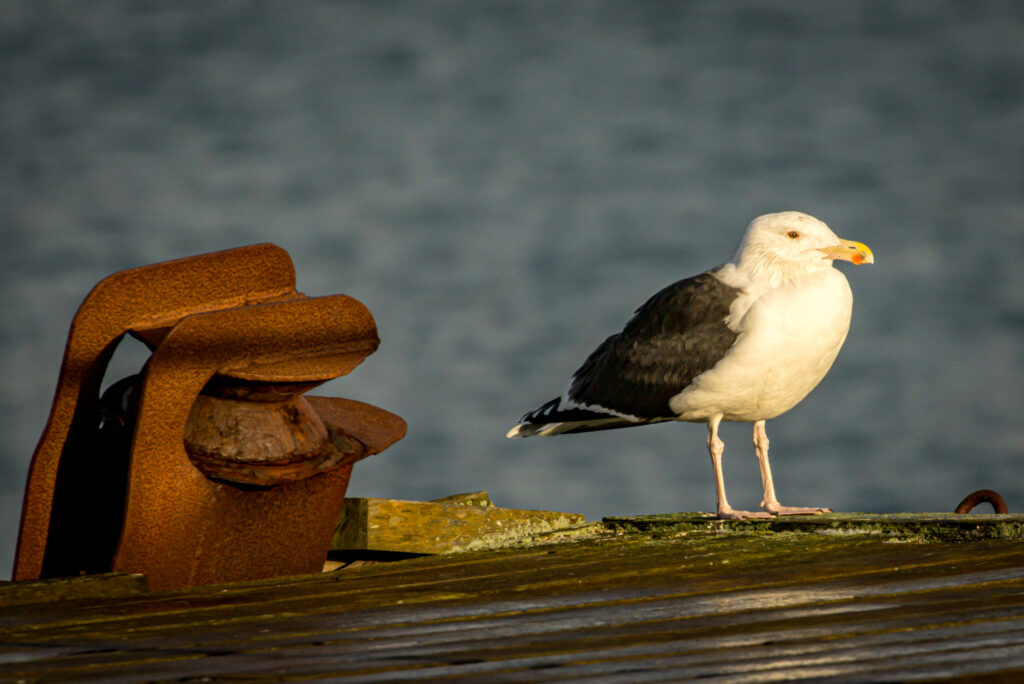 This Common Raven was flying over the Jökulsárlón lagoon on a sunny day.  Ravens were perhaps the most numerous birds away from the water. More of an Artsy-Fartsy pic than a GreatBirdPic.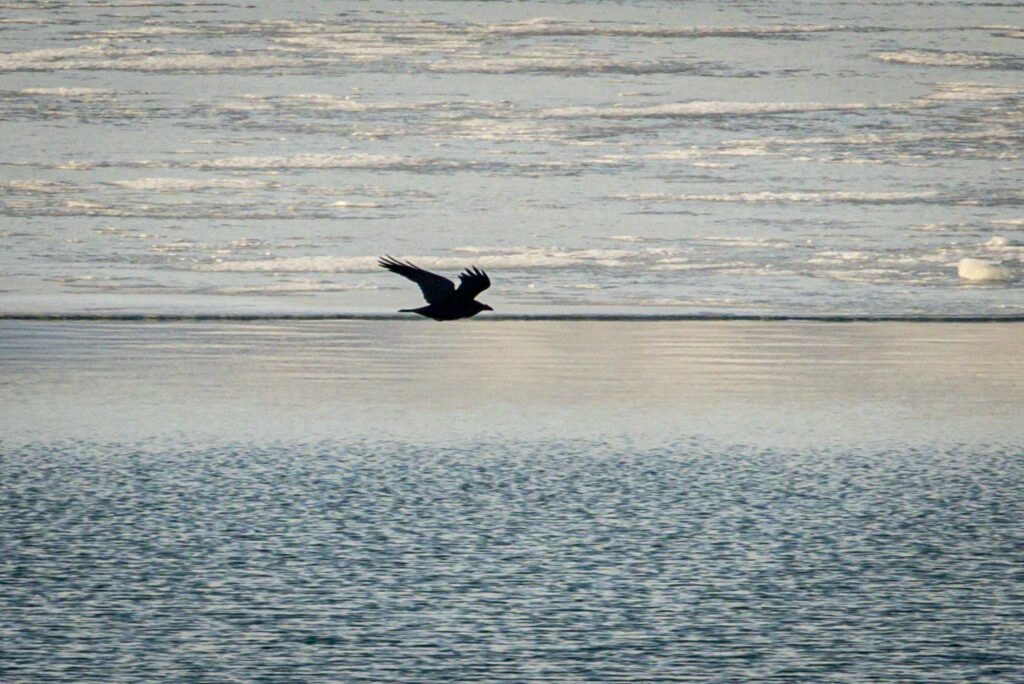 There was a small flock of birds around the collection of buildings in the Vatnajökull glacier parking lot and at first glance they acted like House Sparrows foraging for food.  Imagine my surprise and excitement when I raised my binoculars up to find that they were a flock of Snow Buntings!  Snow Buntings are seen in Chicagoland occasionally and I can verify that they are the cutest little winter birds. They just hopped around the parking lot and were so used to people I could get pretty close to them.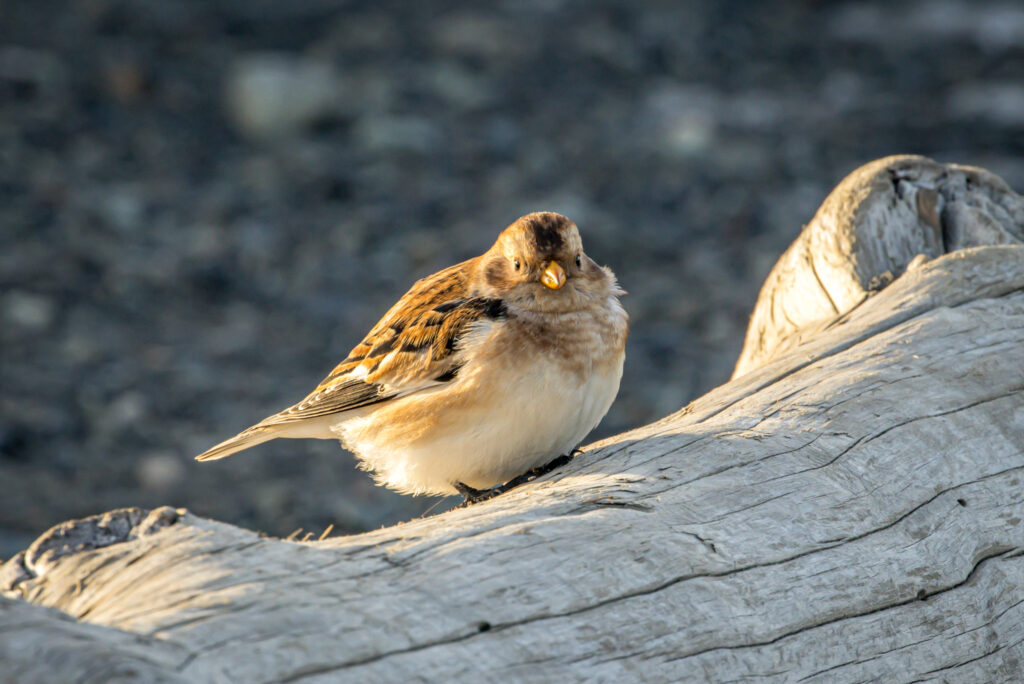 ---
If you enjoy seeing beautiful pictures of birds from around the world and reading about them Click Here to sign up for our mailing list.  Members can post their GreatBirdPics and learn more about bird photography techniques.