Gobs of Godwits
Our New Zealand naturalist Rebecca Bowater recently sent in a couple of pics of Bar-tailed Godwits.  As you recall they migrate from Alaska to New Zealand, flying non-stop.  The first shot shows hundreds (thousands?) of them flying up with some Red Knots mixed in.  The next one is a closeup of one flying overhead.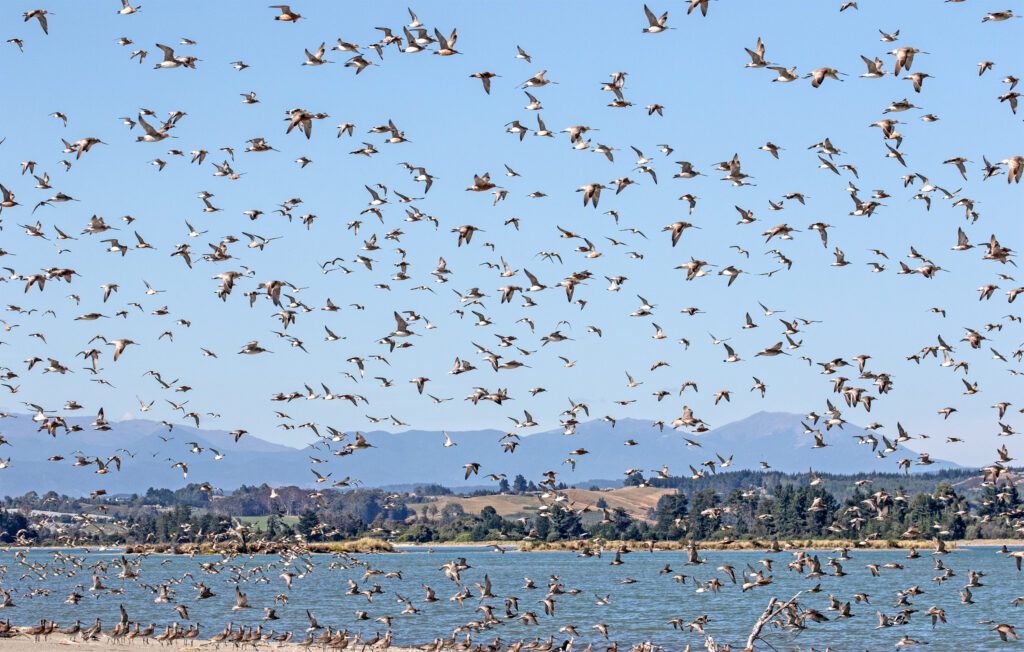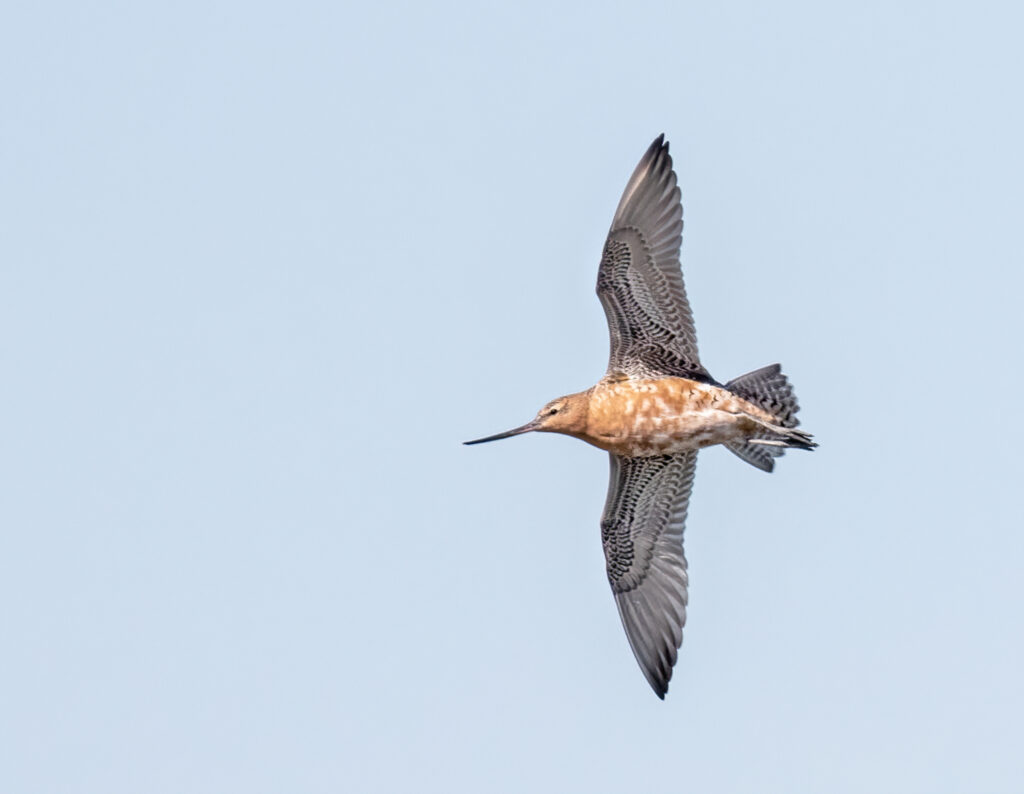 The first picture reminded me of one I took when we were birding in Morro Bay, California.  Thousands of Godwits flying around the water's edge.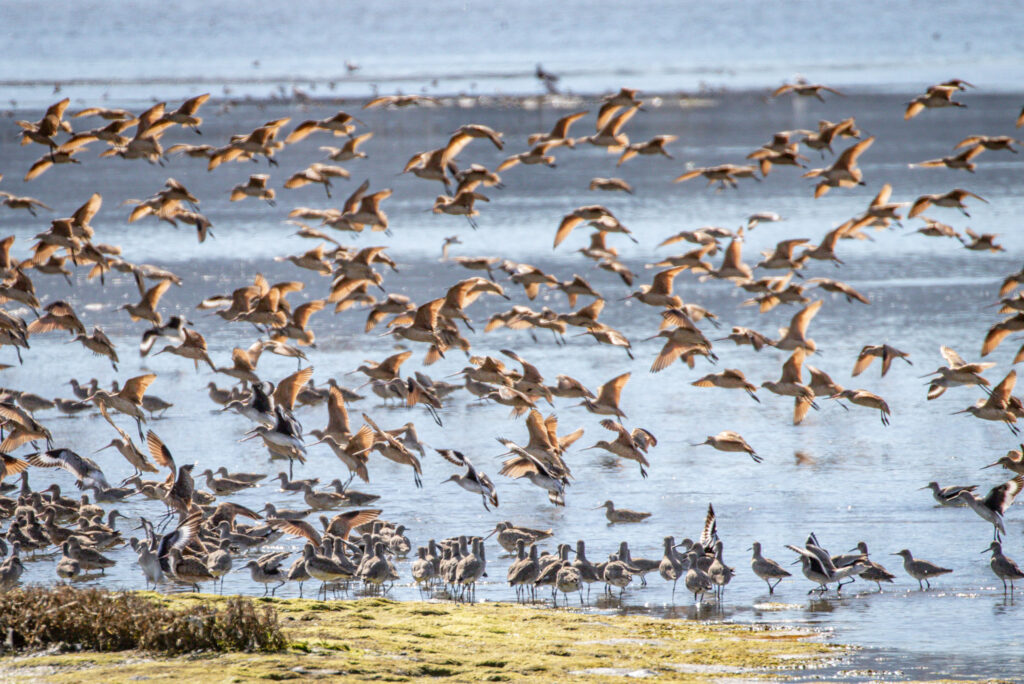 ---
If you enjoy seeing beautiful pictures of birds from around the world and reading about them Click Here to sign up for our mailing list.  Members can post their GreatBirdPics and learn more about bird photography techniques.