Owl Take Two, Part 2.
Yesterday I shared our trials and tribulations in trying to find a Barred Owl everybody had seen.  Today's story is quite the opposite – no problem finding the Short-eared Owls.
We were ushering in church on Sunday and birding buddy Anna stopped by and told us about seeing four Short-eared Owls at the Brunner Family Forest Preserve the day before.  Karen and I made plans to go see them that very afternoon.  We had never been there before but for the opportunity to see that many Short-eared Owls at once was worth the 45 minute drive.  The Brunner Family Forest Preserve is owned by Kane County and is a working farm with large open fields, perfect for the owls to search for mice and voles.  Although we didn't quite know where to go it became obvious when we walked away from the barn toward the fields because there we saw perhaps 50 birders and bird photographers ringing the perimeter of one of the large fields.  I would guess the field was about 80 acres enclosed by an electrified fence and every 30 yards or so there was someone on the lookout for the Short-eared Owls.  As soon as we approached we saw a Northern Harrier toward our end of the field and with binoculars I could see a couple Short-eared Owls off in the distance.  I picked a spot on the far side (better lighting there) about half-way up the fence line to shoot from.  Over the course of the hour we had before sunset we saw two Harriers and three Short-eared Owls.  As I settled in to take pictures I swore the best location would have been on the other side of the field (I aways pick the wrong side, wrong line, wrong lane).  Even if the owls stayed in the center of the field they would still would have been quite a distance away but we would keep a close eye on each one in case they flew our direction, which they occasionally did.  Here's a picture of the Northern Harrier with bird photographers in the background, followed by a couple pics of the Short-eared owls.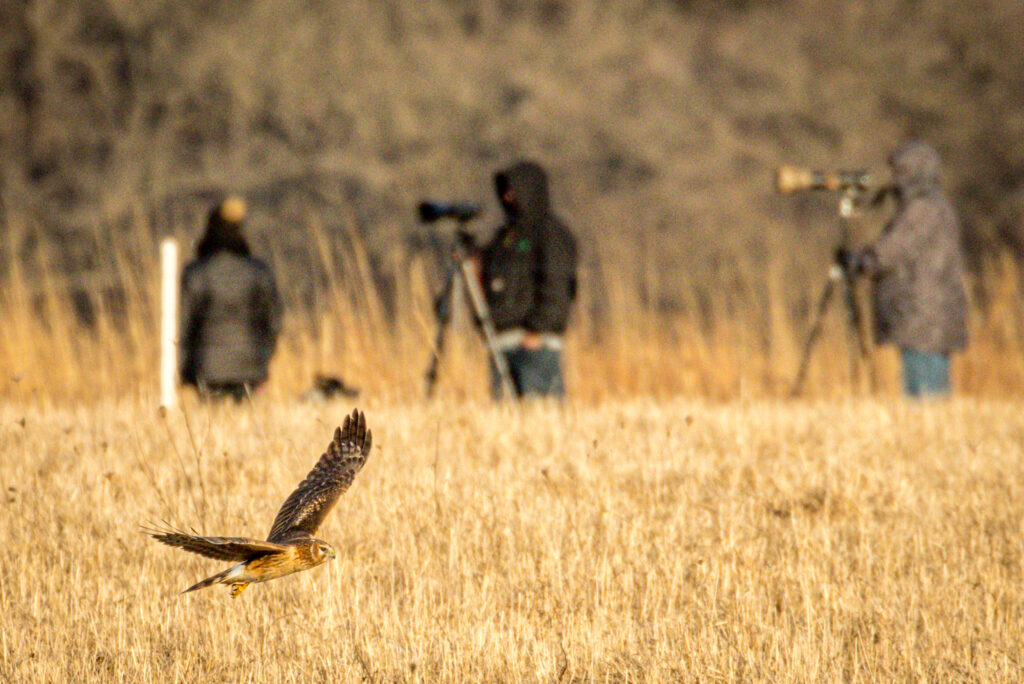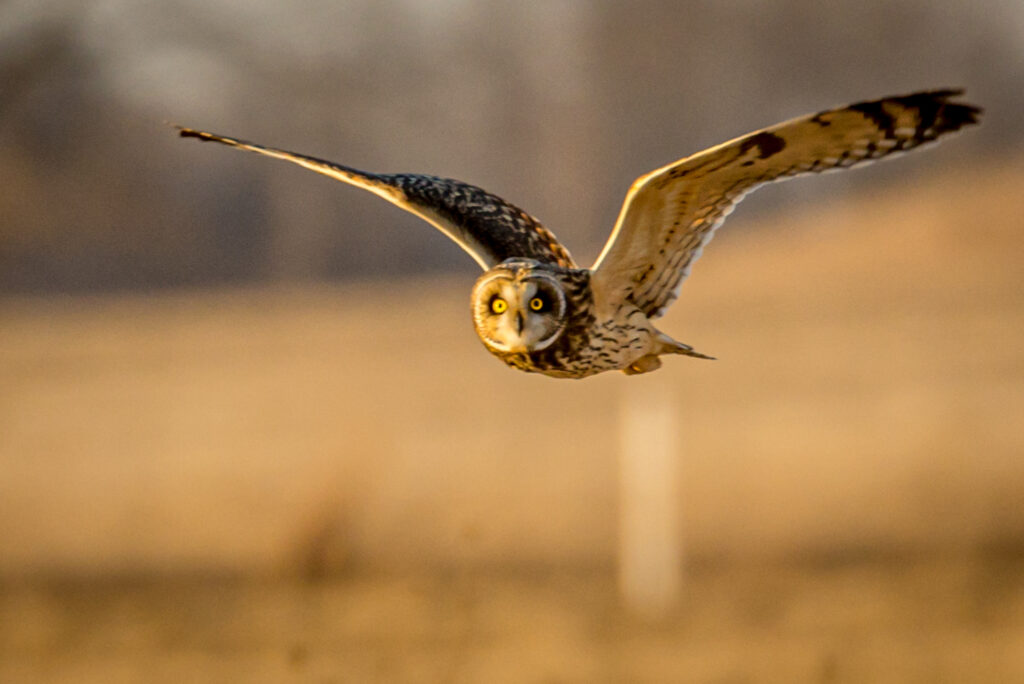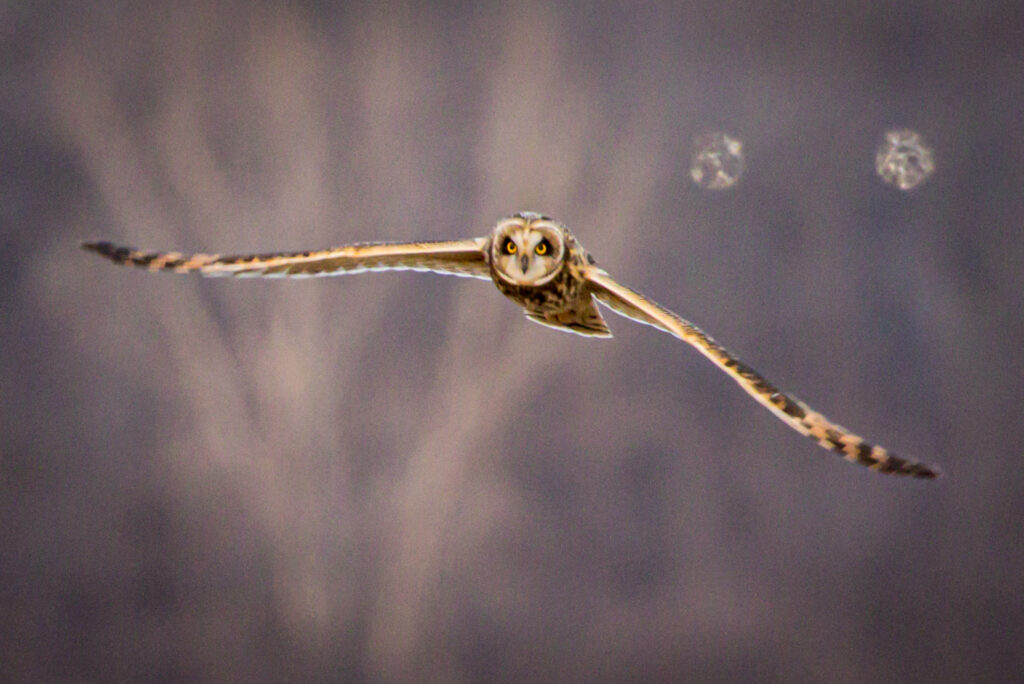 As we were leaving I told Karen how much fun that was.  So much fun I went back the very next day – and picked the wrong side of the field to shoot from….
---
If you enjoy seeing beautiful pictures of birds from around the world and reading about them Click Here to sign up for our mailing list.  Members can post their GreatBirdPics and learn more about bird photography techniques.