Bird Photograph of the Week
As I was reviewing the thumbnails in the Latest Pics section I just had to click on today's Photograph of the Week.  Even in the small version of the picture I could see the brilliant colors.  The larger version of the image did not disappoint.  Yes, it's a Great Blue Heron but it's the setting that makes this an unforgettable image.  Bajadreamer shared his picture and included a lengthy description of the shot and how he got there.  Many thanks to Bajadreamer for often including an informative narrative to accompany his pics; be sure to click on the picture below to read his story.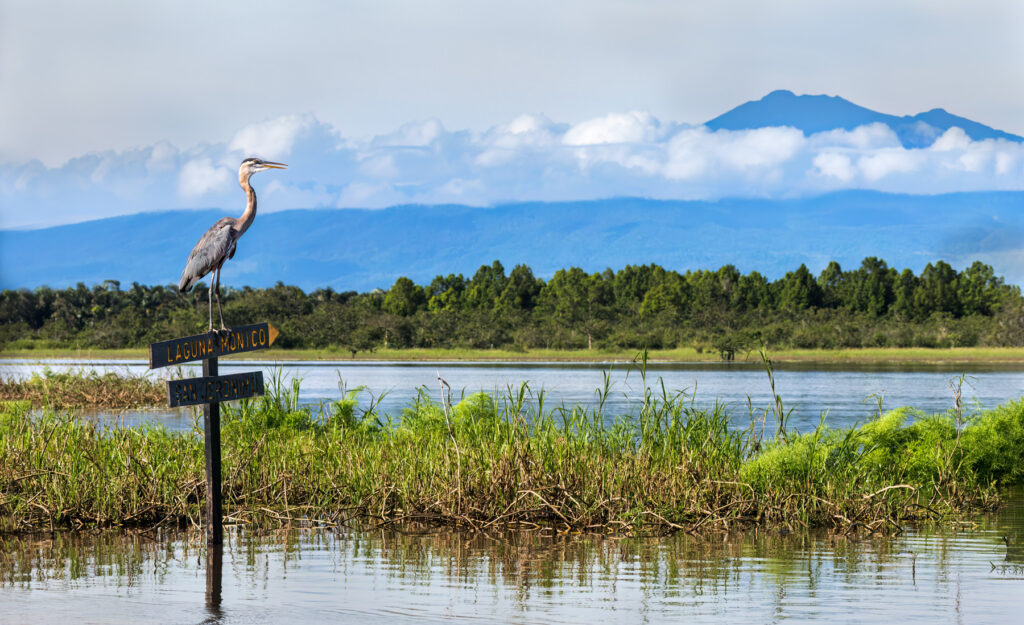 ---
If you enjoy seeing beautiful pictures of birds from around the world and reading about them Click Here to sign up for our mailing list.  Members can post their GreatBirdPics and learn more about bird photography techniques.