You Can Do It!
I bumped into a GBP member the other day who said they really enjoyed the site.  The only thing was they didn't feel like their pics were "good" enough to share here.  The person mentioned how good some of the photographs were and didn't think their photos were up to that standard.  Baloney!  If you have pics, share them.  There's no reason not to – no one will make fun of your pics and you just might be surprised at the reception they get.  Just to prove my point, I'm going to share a picture that looks terrible (to me).  This is a Slaty Vireo we saw in Oaxaca, Mexico this spring: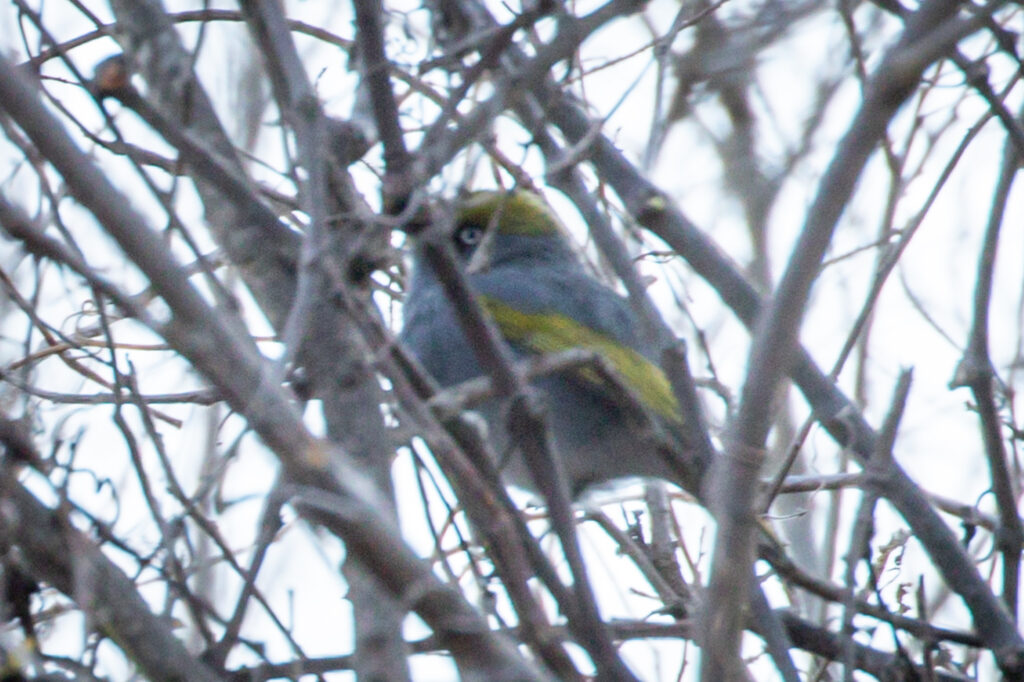 Let's face it, this wasn't very good.  But I feel OK about posting it because in all of eBird, there are only 115 pictures of a Slaty Vireo, and I have two of them.  In comparison, we went looking for a rare King Rail today (no we didn't find it).  There are 3,583 pictures of King Rails on eBird.  So my picture is pretty special.  It documented the fact that I saw a bird very few people (less than 1,000) have reported seeing to eBird.
My point is there are lots of reasons to post pictures of birds.  They don't have to be great – it helps if they have an interesting story to them to make them more interesting.
Go birding.  Take pics.  Share here.  Repeat.
Mike
---
Click Here if you would like to learn more about GreatBirdPics.  Members can post their own great bird pics, create an online gallery of their works, and regularly receive emails about bird photography.