Can You Spot the Things That Decrease the Quality?
Recently I shared a few pictures of a male Summer Tanager feeding one of its chicks.  I took a lot of pictures during that observation and posted six of them.  Below is one of the pictures I didn't post: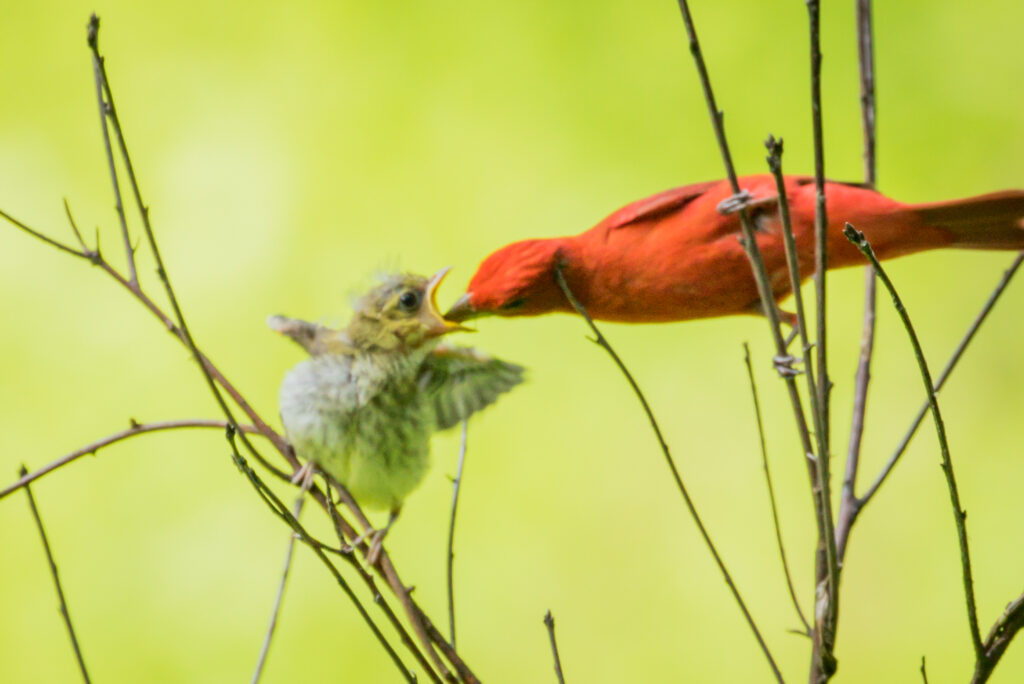 There are a couple of things about this picture that reduce the overall quality of the image.  Can you spot them?  Answers later this week.
Go Birding.  Take Pics.  Share Here.  Repeat.
Mike
---
Click Here if you would like to learn more about GreatBirdPics.  Members can post their own great bird pics, create an online gallery of their works, and regularly receive emails about bird photography.