Anatomy of a GreatBirdPic
It's not often that the first picture a new GreatBirdPics member posts is a GreatBirdPic, but berginc4 did!  Berginc4 is our newest member and we welcome him and his photos.  Take a look at his first shared photo of a European Bee-eater taken in Spain.  Sometimes when taking a picture of a bird's back you don't get a good look at the head, but in this case berginc4 captured the shot just when the head was perpendicular to the camera.  We get catchlight and a red iris!  The entire bird is in great focus and we can see all the subtle shades of green on its back and flanks.  Being perched on the wire fence gives an interesting juxtaposition to the bird in the wild.  Well done, berginc4!  We hope to see more of your photos in the future.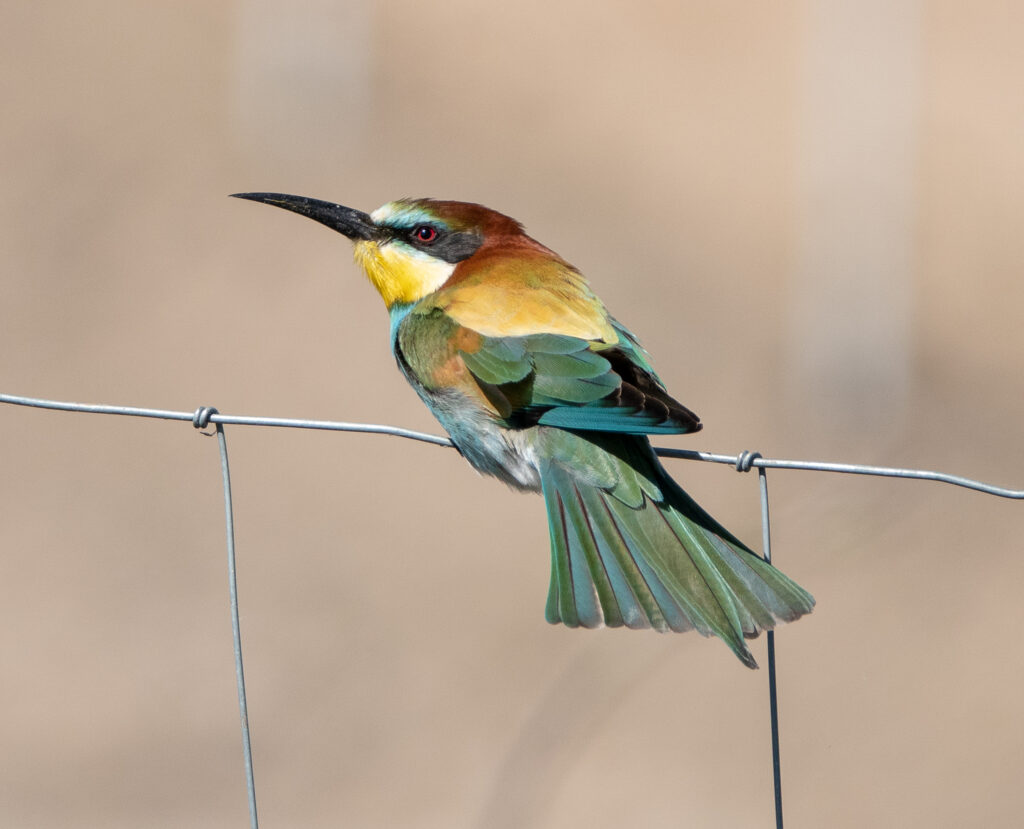 ---
Click Here if you would like to learn more about GreatBirdPics.  Membership is free and members can post their own great bird pics, create an online gallery of their works, and regularly receive emails about birds and bird photography.