Egret in Yellow
I usually put one of my pics on Monday but delayed a day because last week's Bird Picture of the Week was on Monday.  No matter – my pic this week is of a Great Egret.  While walking down the riverside trail at the Morton Arboretum I spotted a Great Egret on the far side of the river.  I have lots of Great Egret pictures (over a hundred) so now I look for ways to make pictures of common birds more interesting – to me and others.  As I walked along the trail the bank nearest me was covered with yellow wildflowers so I decided to find a little window through the plants to get a shot.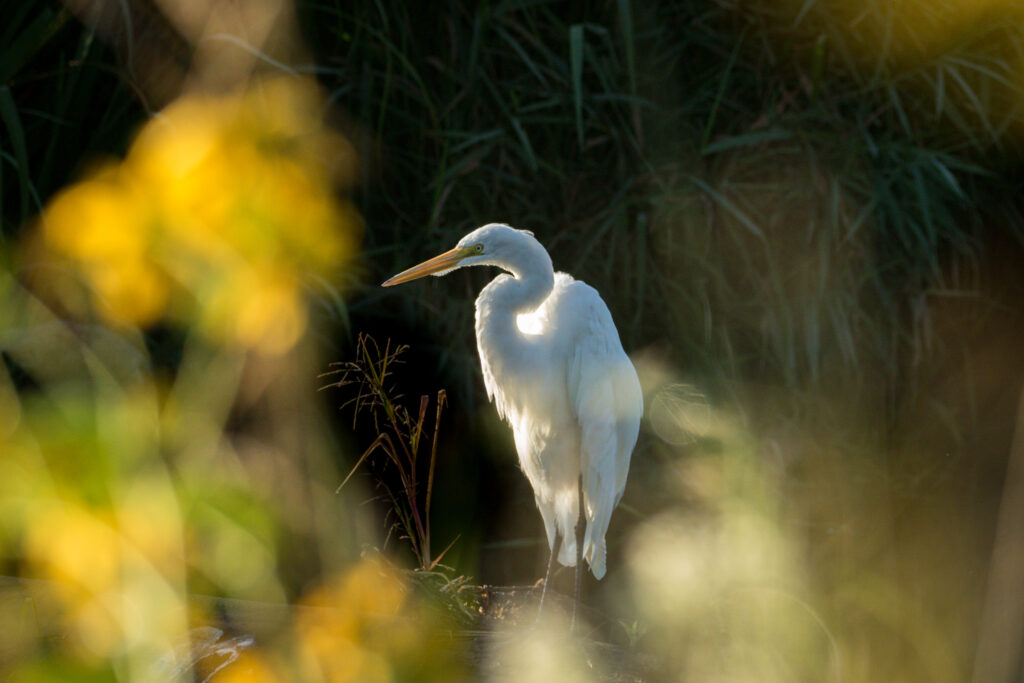 Even though the sunlight was coming from the wrong direction and some of the plants obscured parts of the bird, I think I came up with an interesting shot.  It's all part of seeing more than just the bird – be it in the background or the foreground.
---
Click Here if you would like to learn more about GreatBirdPics.  Membership is free and members can post their own great bird pics, create an online gallery of their works, and receive regular emails about bird photography and birding.