GBP Notes 1/22/21
Good Morning GreatBird Pics Members!
Today you will receive two emails from me.  One will have "Old Email System" in the Subject line, the other will have "New Email System".  I am moving to the new system (MailerLite) because it gives me more flexibility in design and will hopefully will be more reliable.
If you do not get one from the "New Email System" please check your Spam folder.  If it is not there then please reply to this message and let me know.
You will note at the bottom of the new system email there is an Unsubscribe button.  This is a requirement of that system.  If you click that button you will no longer get emails from GreatBirdPics but you will still be a member.
Here are a couple of recent pics for your enjoyment.
Wolfbird found these Purple Sandpipers out on a pier.  Love the bright orange feet!
Quick – what kind of birds are these?  Birdman captured a whole flock of Greater Yellowlegs.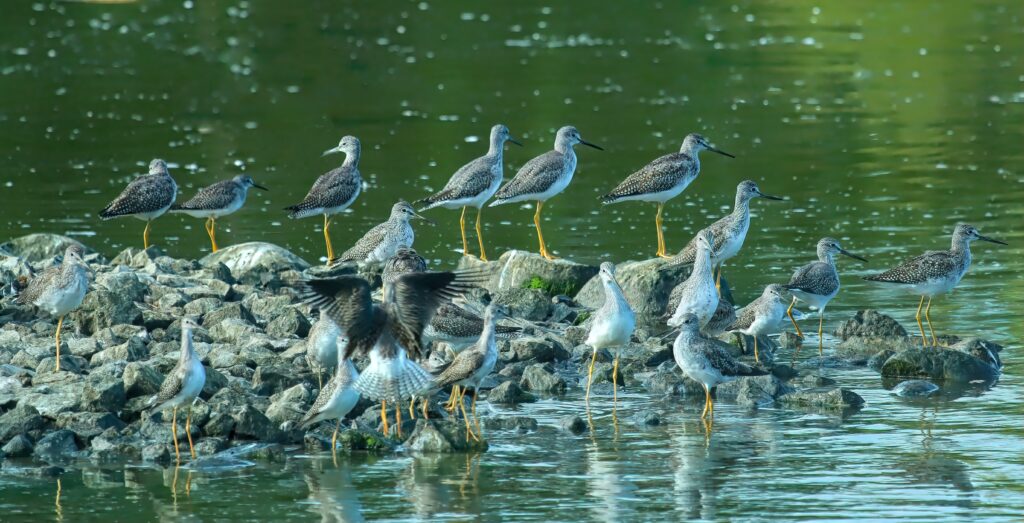 Another from Wolfbird – an Elegant Trogan.  I didn't know such exotic birds could be found in the U.S.
Lovejoy graced us with this picture (with reflection!) of a Common Kingfisher.  Add it to the uncommonly good pics!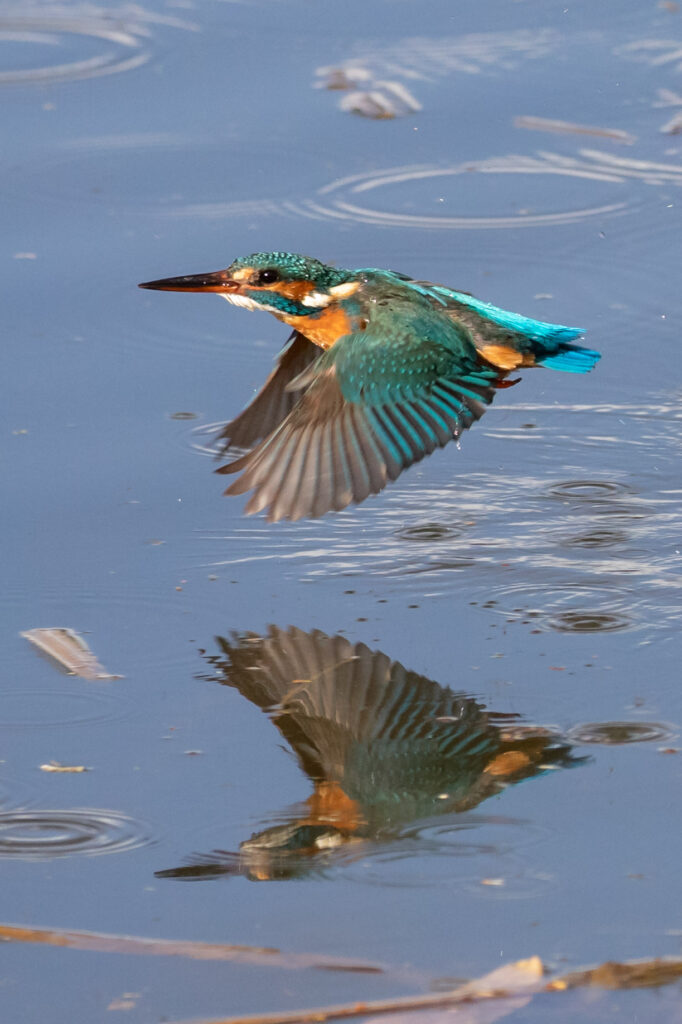 That's it for now.  Have a great weekend.  Lots more beautiful bird pictures in the Latest Pics section.
Stay safe.  Go birding.  Take pics.  Post here.  Repeat.
Mike
PS  If you like beautiful bird pictures and want to see thousands more or even post your own on GreatBirdPics click HERE to find out about our site.